My mom was a nut. A year ago today, just before the sun rose, Mom went to be with the Lord.
I miss her.
It's so funny how things happen in life. When the kids were small, Mom lived in Sterling, Illinois. She was raising the Dudelette and his sister, Tori, at the time.
Mom always had music on in the kitchen. Being that Sterling is not the music mecca of America, the music was, well, lame.
We dubbed the kitchen "The Kitchen of Lame Music".
I knew that Brandon and Geoff were well aware of this designation. When Brandon was in high school, he made The Kitchen of Lame Music volumes I and II for mom who had, by then, moved to Port Townsend, WA.  Songs you'd find on these CDs would be songs like Afternoon Delight, Billy Don't Be a Hero and Rubber Band Man.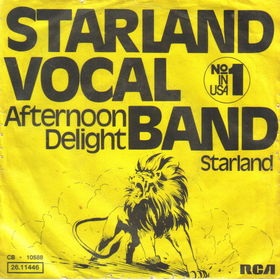 I didn't know that the Dudelette remembered the Kitchen of Lame music, though, as he was pretty young at the time.
I was talking to him yesterday and he was telling me how he found a cool, custom pool cue at Goodwill, dirt cheap, that he bought for his fiance', Scarlette, who is a good pool player.
I told him it reminded me of the song You Don't Mess Around with Jim. He said he didn't think he knew that song so I dialed it up on Grooveshark and he said, "Oh yeah, I know that song. I heard it in the Kitchen of Lame Music." He went on to say how, while he was at Goodwill that he was singing another old song and the man who worked there said he couldn't believe someone the Dudelette's age would know that song. He told the man about the KOLM. 🙂
Last October, when I went out to stay with Mom, we talked a lot about and played the songs of the KOLM. Many nights she would be falling asleep at the table and I would "threaten" her with playing The Night Chicago Died if she didn't let me help her to bed.
Mom was a nut and she was loads of fun. I will always miss her and I know that every time I hear one of those lame songs, I will remember her and the fun that we had.