Before I started baking cookies today, I decided I needed music. So after much consideration, I decided on The Eagles station on Pandora.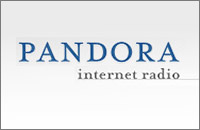 I'm done baking now and there hasn't been a bad song yet. I'm happy.
But…they just played Escape, a.k.a. The Pina Colada Song. It's cute and I'm singing along. And then I start thinking about what the guy is singing.
He's bored with his wife so he starts crusing the personals section in the newspaper to find something better than the person he is with.
Boo. I don't like that. I'm glad the people in the song ended up happily but if I found out my husband was cruising the personals looking to replace me, I'd be MAD!
Oh, and I don't like pina coladas.