If you've read my prior blog about foursquare, you'll know just how much I love it. I love being the mayor of different places and I love, even more, getting badges.
I realized the other day that foursquare figures pretty heavily into my fitness equation.
Foursquare fitness? Yes. 🙂
There are several buffalo in town that are highly collectible, if you can call it that. Mayorship changes hands frequently if they are not visited daily. I love those buffalo. I WANT to be their mayor. This, gets me out the door on days when it might be a little cold or somewhat rainy. I know that if we don't go on our walk and check into those buffalo, we might lose them.
My path takes me past the library. If I have a book to return, I'll check in there. Then I head past the 66 Sculpture.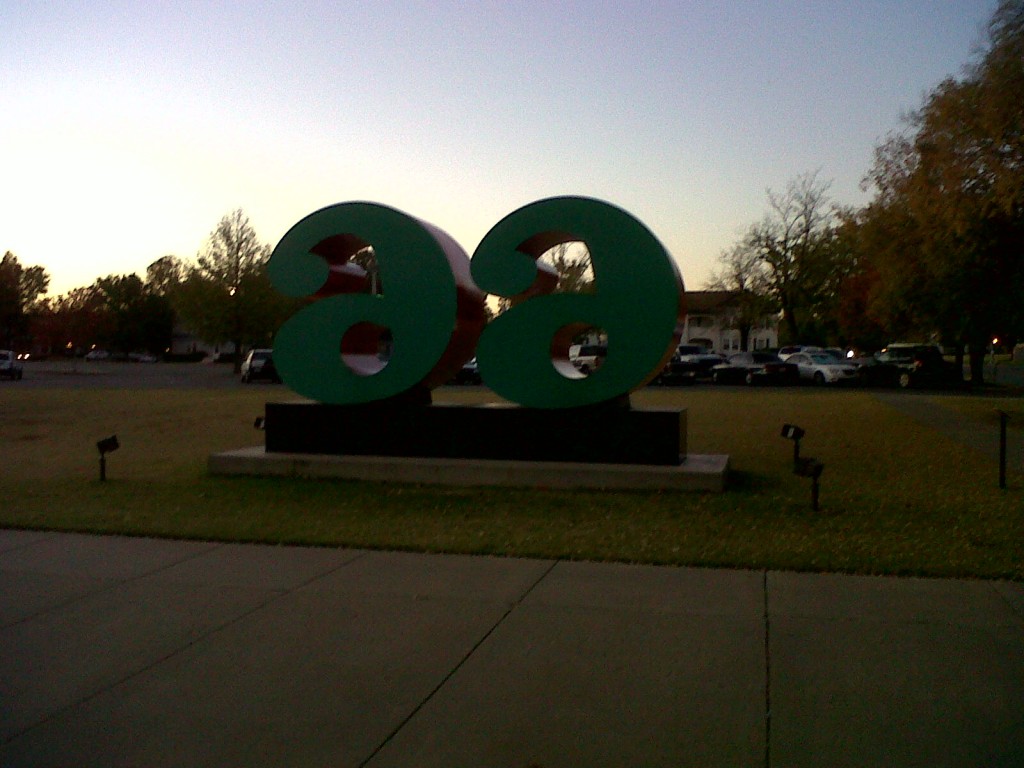 Turning left, we go by the First Presbyterian buffalo which, incidentally, is not currently there so I don't check in right now. I do wonder what happened to it.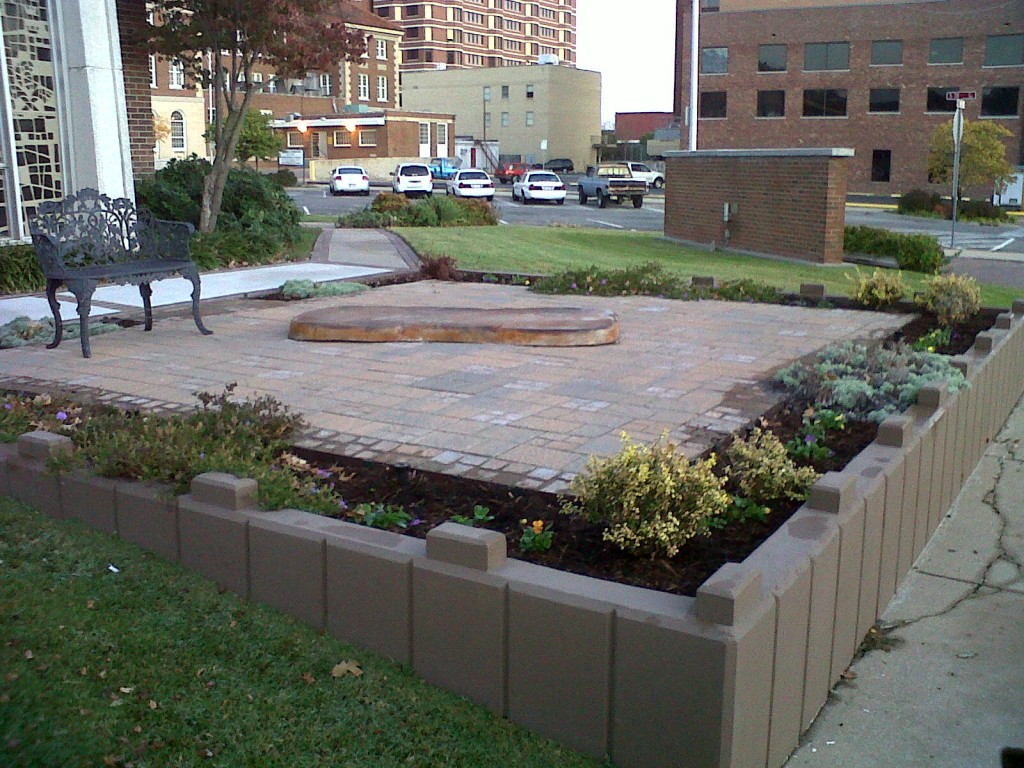 A couple of blocks later we arrive at the Bartian and Fabulous buffalo and Wooloroc Wiley.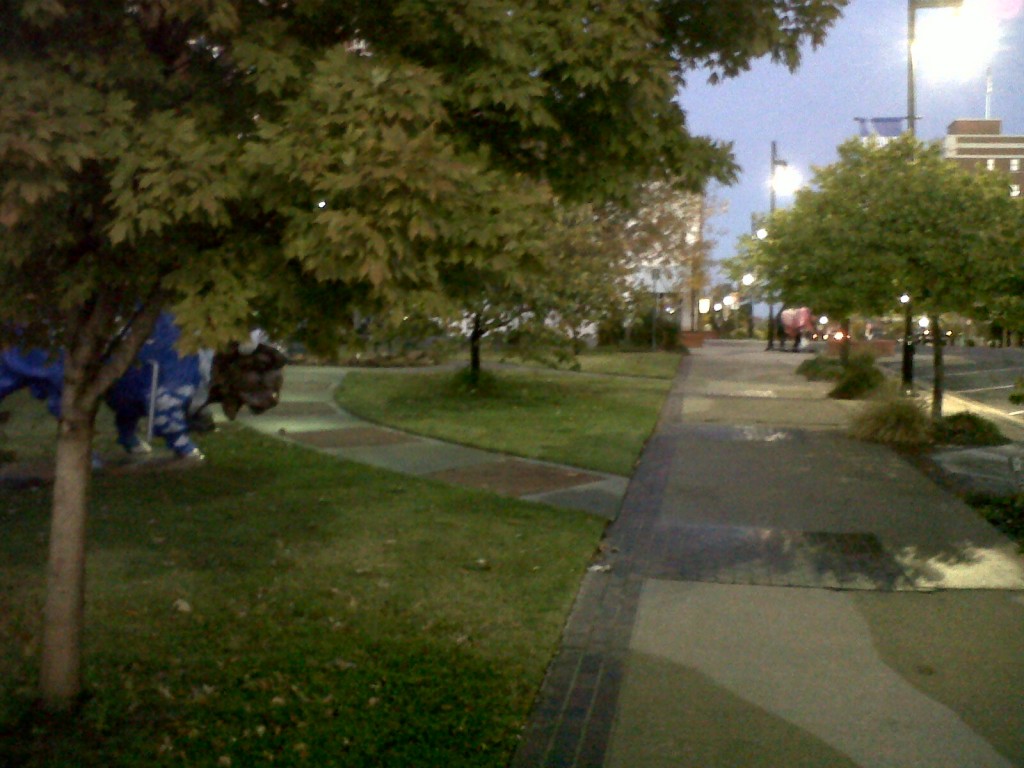 We head back south, pick up the Frank Lloyd Wright Buffalo and the OKMozart buffalo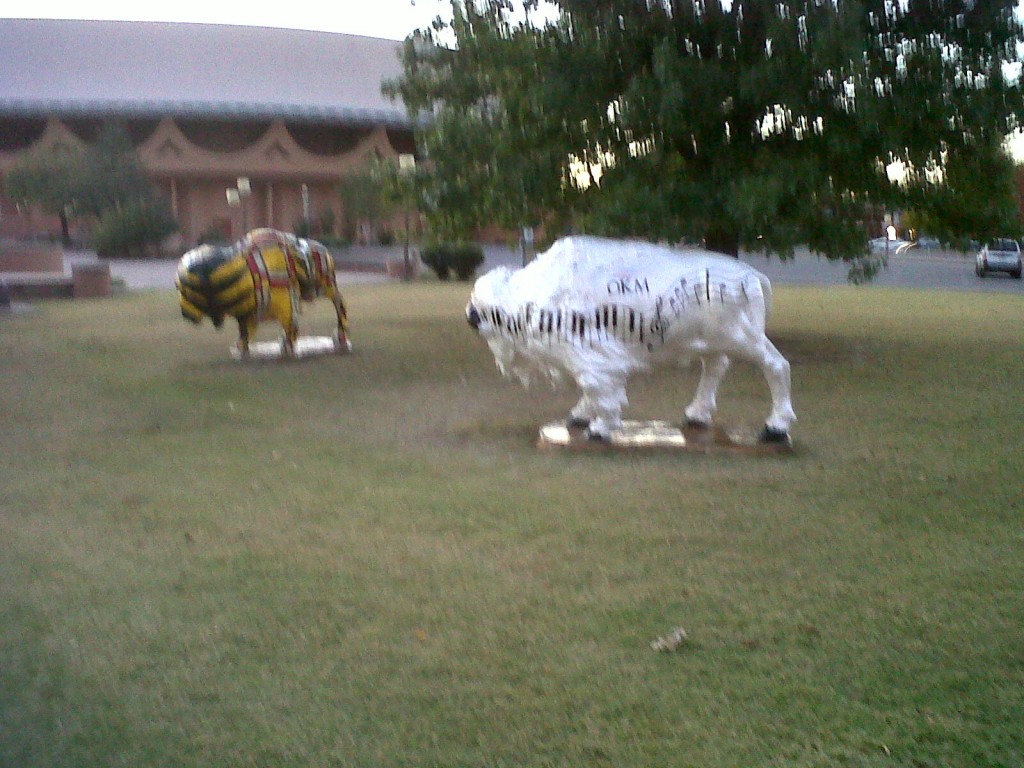 before heading over to Earl Sears Park to grab the Starry Night Over Bartlesville and Class of '61 buffalo.
Then we head home.
This walk takes us about 45 minutes and we do it every day. Unless we aren't home.
Yesterday, I got a new badge while we were out walking. It's the Century Club badge and I got it because I had checked into the Bartian and Fabulous buffalo 100 times.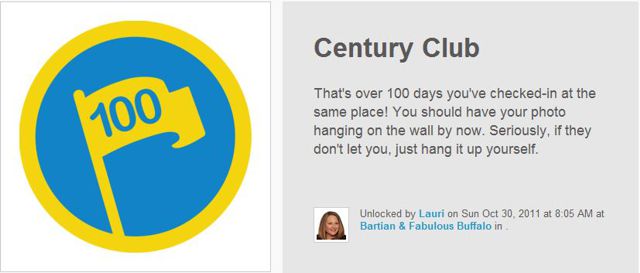 Exciting!
So if you live in a place like I do and are struggling with your fitness program. Consider foursquare fitness. It might be just what you need to get you out the door every day! 🙂