I was reading a blog that I like called Addicted 2 Decorating. She did a year end Q&A about herself instead of doing a "2011 Year in Review". I liked the idea so I'm thieving it. 🙂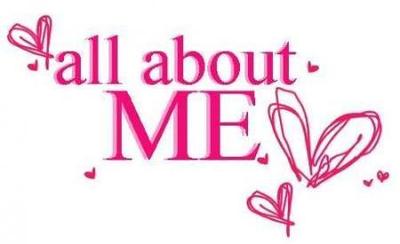 Here goes!
WERE YOU NAMED AFTER ANYONE?
I was named after the title song from the movie "Laura". However, my mother always called me LauraSuzanneSheats when she was mad at me so I prefer to go by Lauri. Unless you're mad at me, of course. It's how I know. 😉
WHEN WAS THE LAST TIME YOU CRIED?
I cried last night when I learned that the daughter-in-law and first grandbaby of one of my twitter followers were having emergency surgery. If you don't think you can love people you have never met, you're wrong. While I knew the situation was in God's hands, I cried for them because I know how that would make me feel if something happened to Nikki or Aniston. Mom and baby are fine, so you don't worry.
DO YOU LIKE YOUR HANDWRITING?
I don't like my handwriting. It's hard to read and I get impatient with myself. Mostly I print. When I was in third grade, we moved halfway through the year. In the old school, we were just learning how to make cursive letters and in the new school they were already writing. So I faked it. LOL!
DID YOU GO TO COLLEGE?
Yep. I went to lots of colleges. Most of my college time was spent at Old Dominion University, though.
WHAT IS YOUR FAVORITE LUNCH MEAT?
I don't like lunch meat. All that nitrite and nitrate stuff. Eeeuuwww.
DO YOU HAVE KIDS?
I have two awesome boys, Brandon and Geoff. Being their mom is the second best thing I've done in my life. The first best, being the wife of their father. 🙂
IF YOU WERE ANOTHER PERSON WOULD YOU BE FRIENDS WITH YOU?
Yes, I'm wacky and fun. I like people like that.
DO YOU USE SARCASM ALOT?
Oooh I try so hard to keep the snark monster stuffed way down inside.
DO YOU STILL HAVE YOUR TONSILS?
Nope. I had my tonsils taken out when I was 3. Two of my earliest memories are from that experience. One, I remember them waking me up with a mouse handpuppet and two, I remember standing in the bed and watching my dad walk by the door. He didn't know which room I was in but I was afraid he wasn't coming to see me. Wild, eh?
HOW MANY U.S. STATES HAVE YOU VISITED?
I haven't been to Alaska, Maine, Connecticut, Rhode Island or Vermont. So that's like, what? 52? 😉
HOW MANY COUNTRIES HAVE YOU VISITED?
21 – USA, Cuba, Netherlands, Hong Kong, Canada, Malaysia, Singapore, Fiji, Great Britain, France, Spain, Germany, Switzerland, Saudi Arabia, Bahrain, Egypt, UAE, Haiti, Mexico, Jamaica. I think that's it. 🙂
WOULD YOU BUNGEE JUMP?
Oh gee, I don't know. I'd zip line for sure. Jump out of a plane, yes. But bungee jump, I just don't know.
WHAT IS YOUR FAVORITE CEREAL?
Oh, I love cereal but I cannot eat it. It makes my stomach hurt really bad. But I love Frosted Shredded Wheat.
DO YOU UNTIE YOUR SHOES WHEN YOU TAKE THEM OFF?
Only if I can't get them off tied. 😉
DO YOU THINK YOU ARE STRONG?
I know I'm strong. It's my role in life. LOL! The day I flipped the tire, I giggled all day long I was so tickled. 🙂
WHAT IS YOUR FAVORITE ICE CREAM?
I really love mint chocolate chip ice cream. I don't eat it a lot but when I think about ice cream, that's the one I want.
WHAT IS YOUR FAVORITE COLOR?
I love turquoise. I call it turkwah. My designer, Juni, taught me that.
WHAT IS YOUR LEAST FAVORITE THING ABOUT YOURSELF?
I wish I didn't have such thin skin. Most of the time, if someone says something terrible about me, I don't care. But there are times when I do care more than I should. This is the reason I'll never be president of the United States. If someone said something bad about me, I'd just become a puddle on the campaign trail.
WHO DO YOU MISS THE MOST?
I miss Brandon the most. (Happy Birthday, sweetie!)
WHAT COLOR SHOES ARE YOU WEARING?
No shoes. I love to look at them more than wear them. 😉
WHAT WAS THE LAST THING YOU ATE?
Mexican food from Mexicali Restaurant in Tulsa.
WHAT ARE YOU LISTENING TO RIGHT NOW?
Ha! Kool & the Gang Radio, natch. 😉
IF YOU WERE A CRAYON, WHAT COLOR WOULD YOU BE?
Green. Then I'd match dollars and emeralds. 😉
WHAT ARE YOUR FAVORITE SMELLS?
I love the smell of jasmine and my perfume, Flower Bomb. Oh, and sheets washed in lavender detergent. And coffee.
DO YOU PREFER THE PHONE OR E-MAIL?
E-mail. I'm usually awake way earlier than other people and early in the morning is when I do a lot of my best thinking. Email doesn't intrude. People can answer at their convenience.
MOUNTAIN HIDEAWAY OR BEACH HOUSE?
I love, love, love the beach!
FAVORITE SPORTS TO WATCH?
I love basketball and football. Those months where the two sports are both going on is the most wonderful time of the year.
WHAT IS YOUR NATURAL HAIR COLOR?
I was blonde as a child, tow headed. But as I got older, my hair got darker. It's pretty dark these days. We add blonde highlights to hide the shiny hair. 😉
WHAT IS YOUR EYE COLOR?
Suede blue.
DO YOU WEAR CONTACTS?
I do wear contacts because I'm vain. But since I got my new Rayban hipster glasses, I find myself wearing them more than my contacts.
WHAT IS YOUR FAVORITE FOOD?
My favorite food is a cheeseburger. I love them. Most especially with blue cheese but any kind of cheese will do.
DO YOU PREFER SCARY MOVIES OR HAPPY ENDINGS?
I love comedies. I'm not a big movie watcher. I need to be completely entertained or I'll fall asleep in the dark.
LAST MOVIE YOU WATCHED?
I can't even remember!
WHAT COLOR SHIRT ARE YOU WEARING?
White. That doesn't happen often.
WHAT IS YOUR FAVORITE SEASON?
I love spring or fall. Any time I can have the windows open with a cool breeze. I'd rather have summer than winter.
WHAT IS YOUR FAVORITE DESSERT?
Cake. I love it. I love to bake it and eat it. And talk about it. And wish for other people to eat it. hee hee
DO YOU PREFER THE COMPUTER OR TELEVISION?
I rarely watch TV. I watch sports and news but when David isn't home, the TV isn't on much at all.
WHAT BOOK ARE YOU READING NOW?
I'm reading Son of Stone by Stuart Woods. Love the Stone Barrington books!
WHAT IS ON YOUR MOUSE PAD?
I use a placemat. It seems to have just the right texture.
WHAT IS YOUR FAVORITE SOUND?
I love the sound of laughter. Anyone's laughter. It's contagious and it makes me happy.
WHAT IS YOUR FAVORITE KIND OF MUSIC?
I like all kinds of music except rap and country. I've been listening to Kool & the Gang Radio on Pandora for about a week now. It makes me uber happy.
WHAT IS THE FARTHEST YOU HAVE BEEN FROM HOME?
I think Fiji since it's on the other side of the equator and the International date line. But I've been to Malaysia, too. Not sure which is further.
WHERE WERE YOU BORN?
I was born in Rockford, IL.
WHAT COLOR IS YOUR HOUSE?
The Garage Mahal is white with a forest green roof.
WHAT KIND OF CAR DO YOU DRIVE?
I drive a black Jeep Commander. It's invisible. 😉
So there you go. More than you ever wanted to know about me.
I wish you and yours a very happy and successful 2012! I know ours will be exciting. It always is. 🙂