But since we don't eat pancakes as a rule and I had no flour or syrup in the house, I settled for eggs. Besides, when I am craving sweet things, the best thing to kill that craving with is protein.
I found a recipe at the Incredible Edible Egg website to make scrambled eggs in the microwave.
Oooh I liked that idea. A cup, a fork, no fuss, no muss. It was easy. And good!
I took two eggs and cracked them into the mug.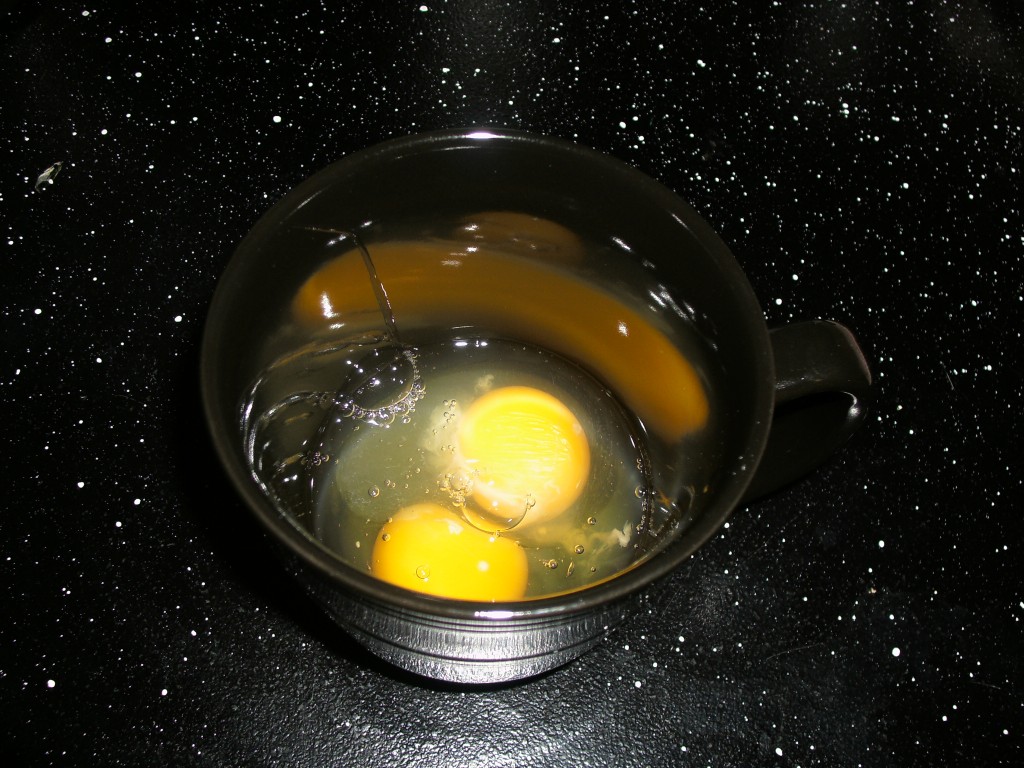 I added a tablespoon of water because I also don't use milk which the recipe called for. I think you could leave this out altogether because I never make scrambled eggs with any additions when I make them on the stovetop. I think it just adds to the fluffiness of the end product.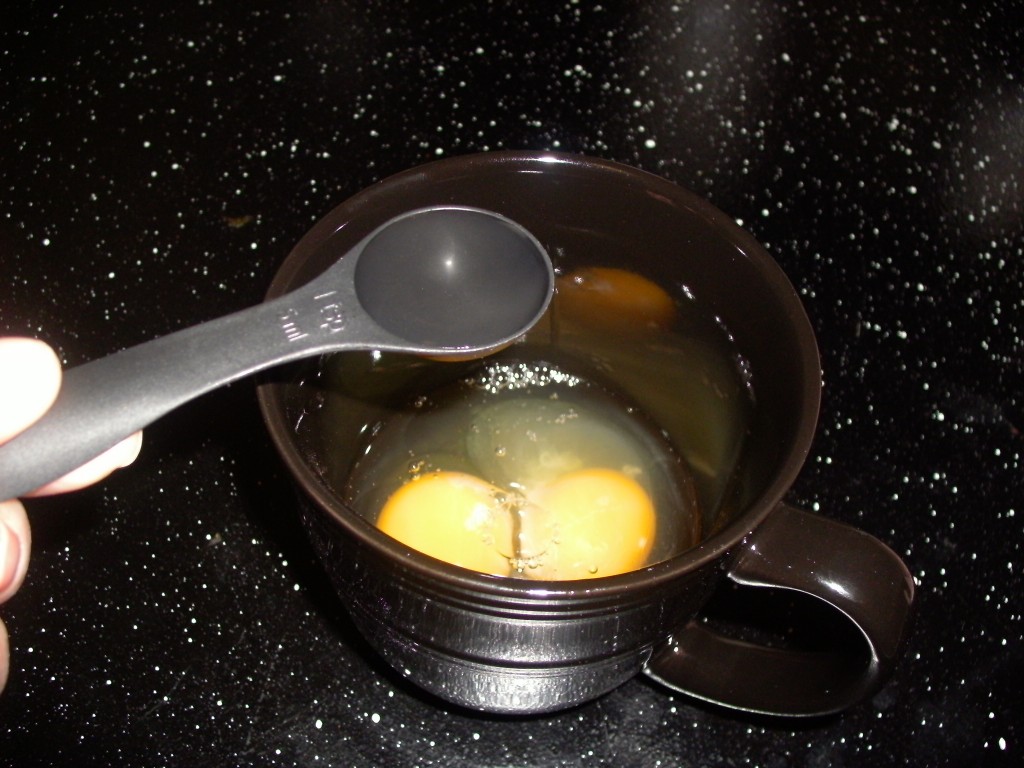 I whipped it all together with a fork.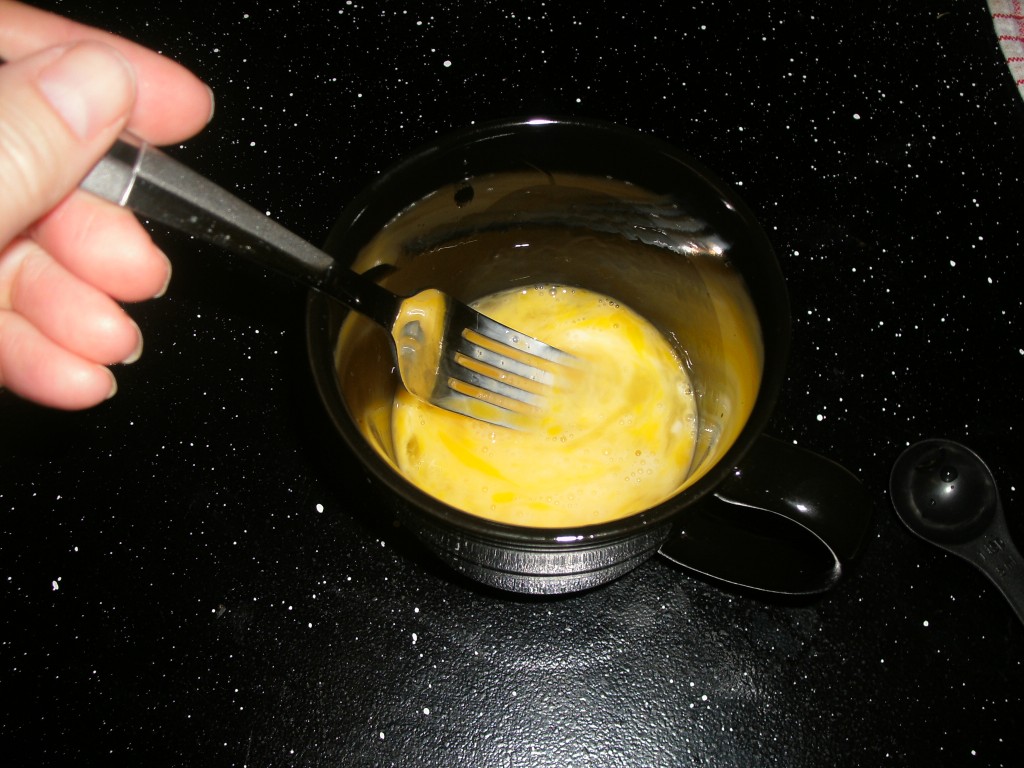 Then I put it in the microwave for 45 seconds.
Took it out, stirred, and back into the microwave for another 45 seconds.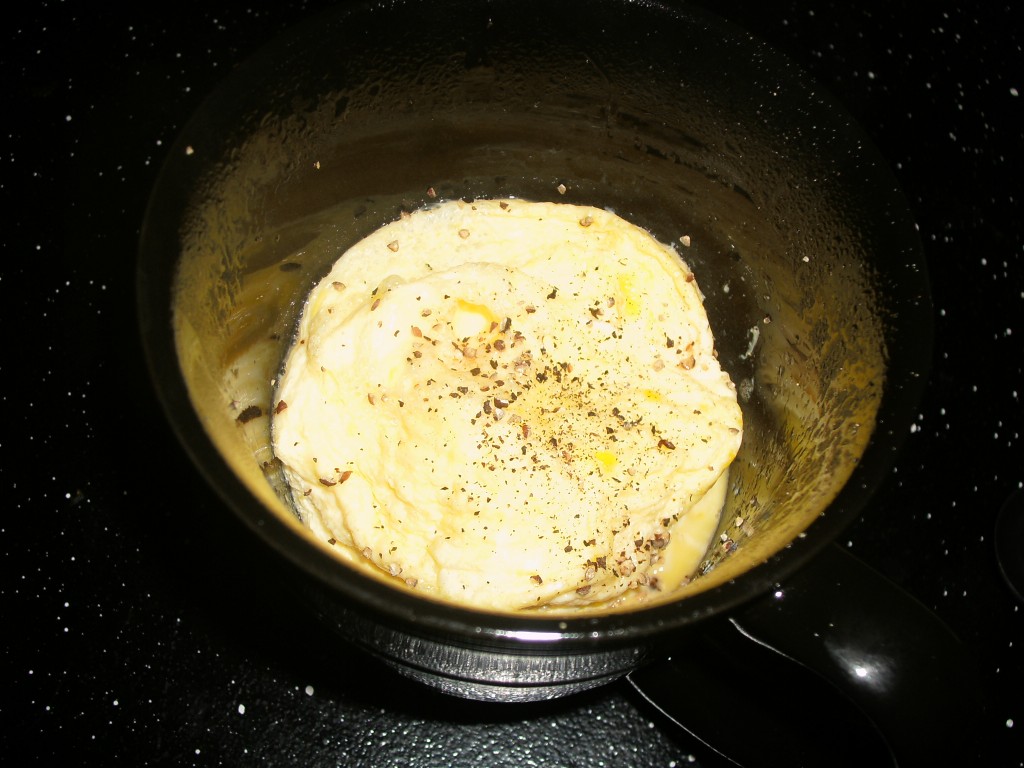 Voila! Puffy, scrambled eggs. Top with ground pepper and call it breakfast. I'll be making this again for sure. 🙂