They wonder why no one is mailing things anymore.
I was recently in Texas visiting my friend, Denise. As she did the time before, she handed me a card she had sent me that had been returned to her.
Denise is the new mom of twins and she had addressed the first card to Bartlesville, TX. Bartlesville is in Oklahoma, though, so it made sense why it was returned to her.
This card, however, was addressed correctly.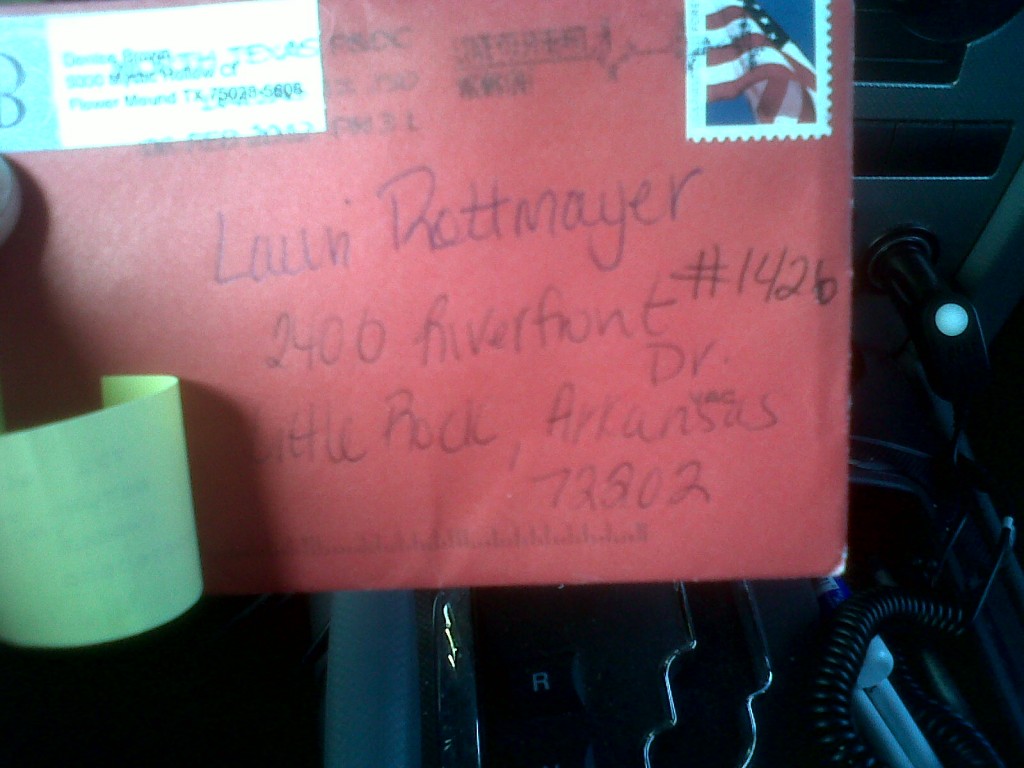 I looked at it and looked at it and couldn't figure it out. I guessed I was missing something and stuck it in my purse to look at later.
When I arrived back in Little Rock, I went to our mail box and found this: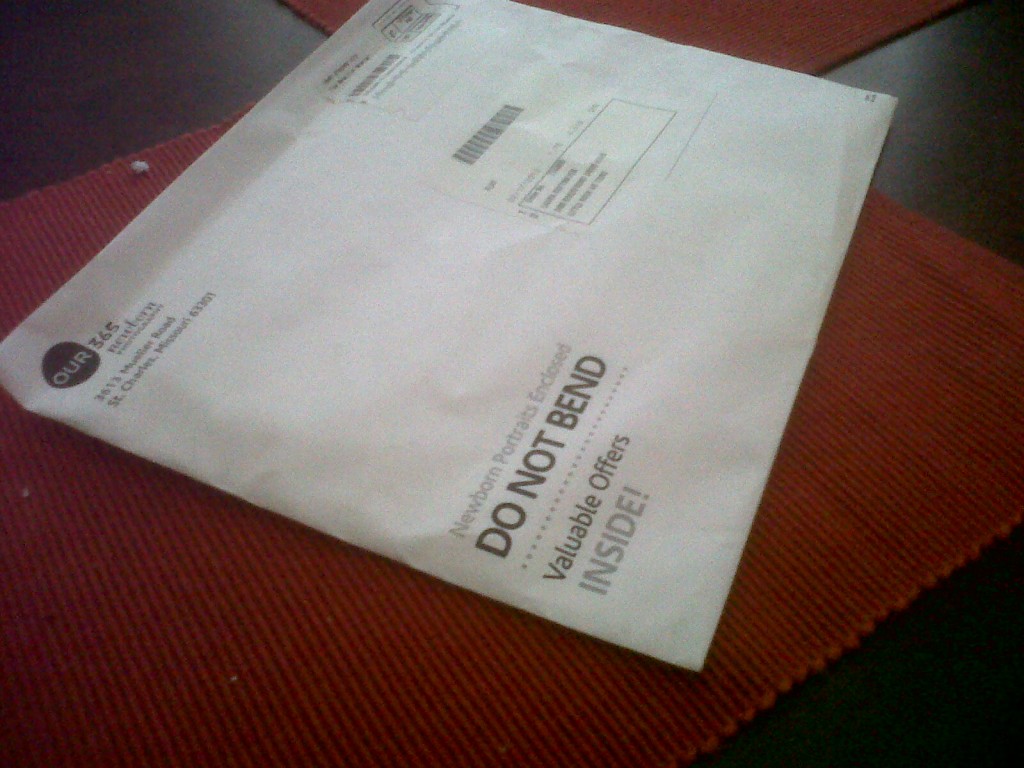 Clearly marked DO NOT BEND, this envelope was pretty mooshed and I struggled to get it out of the box. It's a good thing that the newborn photos I ordered were on a  disc and weren't damaged by the carelessness with which the envelope was jammed in my box.
I looked at the envelope from Denise again after a good nights sleep but couldn't find any reason at all why it should be returned.
I went down to the post office to see if they could tell me why my mail was returned to Denise marked VACANT when we have been living here for over a month and have been receiving our mail. Well, except for the certified piece of mail I had to track down at the post office last week that we never received a notice for.
She had no answers and asked if she could keep the envelope to show the carrier. I told her that was fine. She taped it to a piece of paper with all of the info on it and I left.
Yesterday, I opened my mailbox and found this: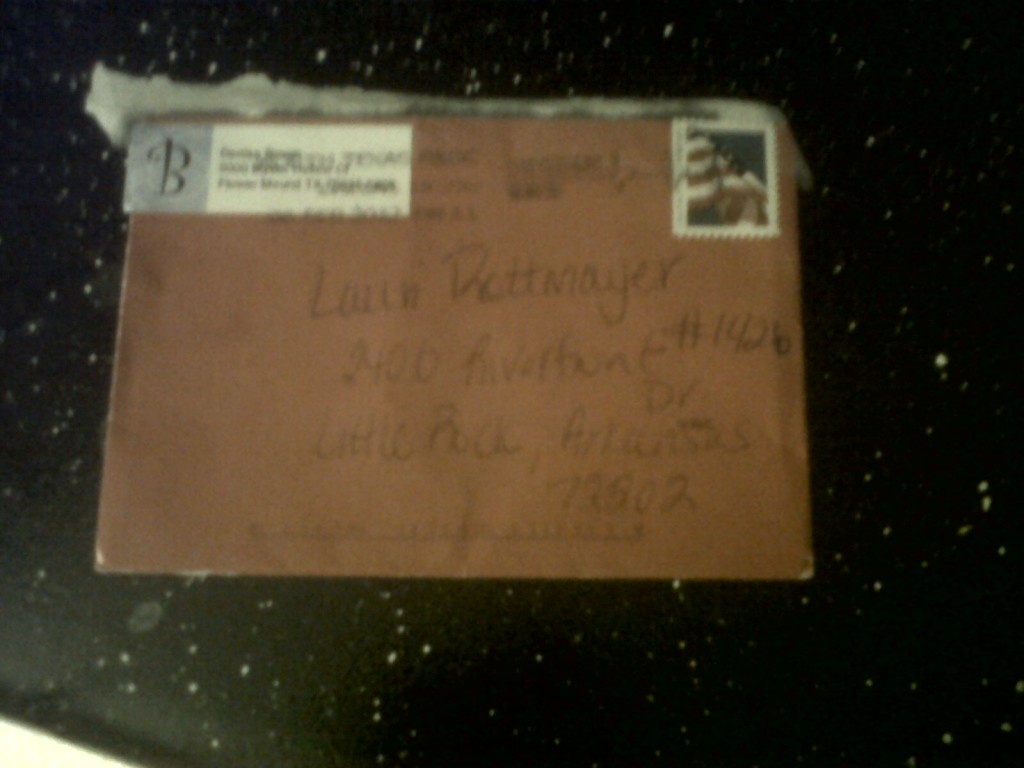 With no explanation. LOL! I guess I should be happy that they were able to finally deliver it correctly.
If the USPS wanted to just step back and take a small, little look at their situation, it wouldn't be hard at all for them to figure out why people aren't mailing things anymore.