So, now that things have slowed down a bit, I really need to tell you about my amazing trip to Washington, DC as the guest of Eight O'Clock Coffee.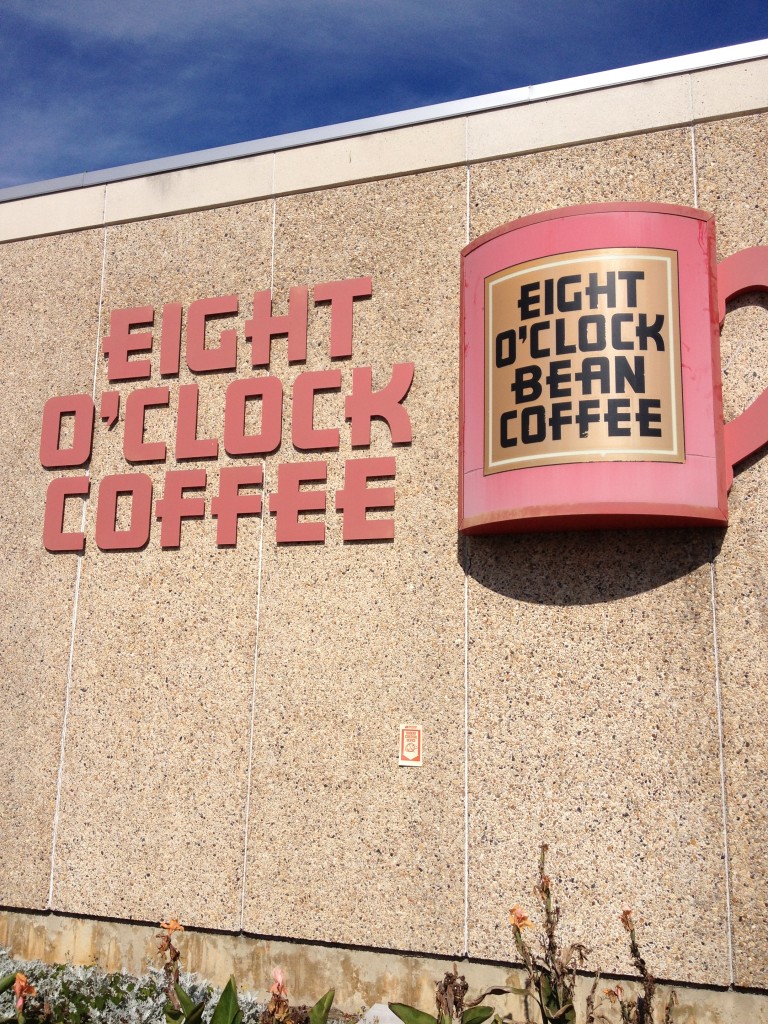 Back in the summer when David was doing the project in Amarillo, I got a direct message on twitter from the Eight asking for my email address. I gave it to them and then wondered what they could want. I speculated while talking to David but really had absolutely no idea.
I've been drinking Eight O'Clock Coffee since I was 15. I remember going to the A&P grocery store when I was little and they had a bright red package and a grinding machine. I have loved the smell of fresh ground coffee my whole life as far as I can remember. 🙂 I was eagerly waiting to hear what Eight O'Clock Coffee wanted to talk to me about that took more than 140 characters.
Then came the email. They had selected me as a Super Fan and wanted to find out what date would work for me to come to DC for a visit to see their coffee operation.
OMG! I was beyond excited!
"I wonder if we'll get to cup coffee?", I asked David.
Several years ago, I was marketing director at a sensory lab and that was where I learned about cupping coffee. We analyzed all types of foods, beverages and personal care products but not coffee because that's a whole different ball game.
So I gave Jaime my information and waited to find out when I was going and what we would do. When I got my itinerary, there it was, "Plant Tour/Cupping Session". I was SO excited!
When I arrived in DC, they picked me up at the airport in a limo.
They drove me to the Embassy Row Hotel where I was given a goodie bag full of fun stuff and my room. We all met in the lobby for dinner.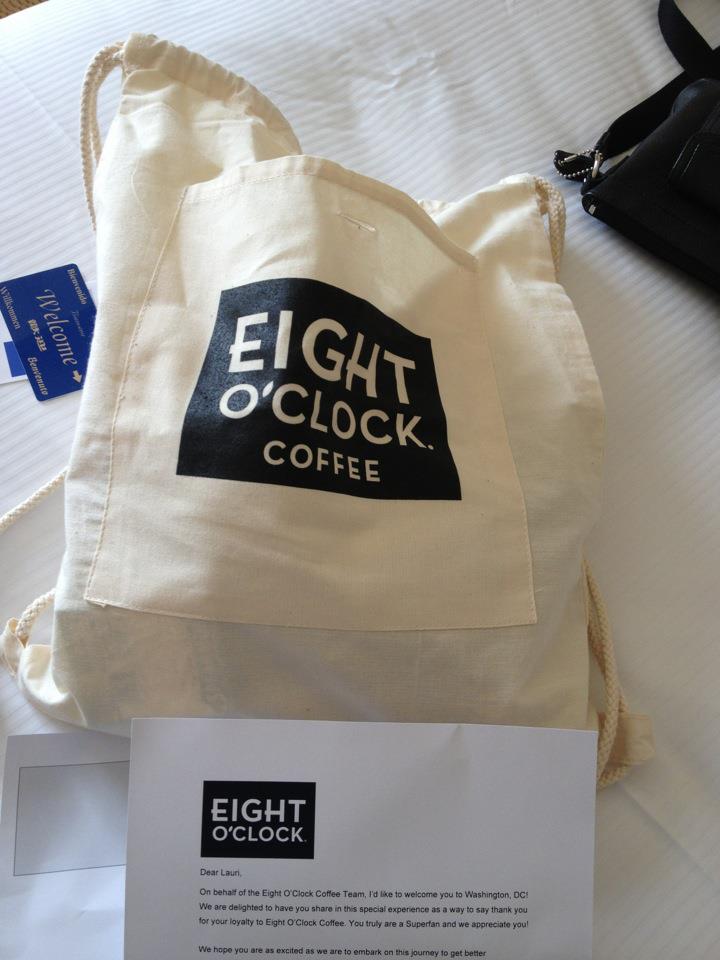 I met my sister super fans, Holly and her husband Bill, Donna and her husband, Rudy, and Ronda. Also, I met Jaime and Lori from the S3 Agency who made sure we were where we were supposed to be.
The first night, we went to dinner at Ruth's Chris Steak House. YUMMMMY! The only bad thing is that Ruth's Chris doesn't serve Eight O'Clock Coffee and I think the waiter was a little intimidated by us coffee achievers when we ordered coffee after dinner.
I was lucky to be seated across the table from Glenn for dinner. Not that everyone wasn't fabulous. They were. But Glenn had been in the coffee business since he was 18 years old, working himself into his current position where he buys the beans, cups the coffee and makes incredible new flavors like the Chocolate Mint they rolled out around Christmas time and we were treated to the following day.
I transformed, groupie-style, into a Glenn monopolizer and I don't think anyone else got a chance to talk to him at dinner.
The following morning we had breakfast at the hotel with Alisa, Director of Marketing. She basically held a focus group with us on things that could be done differently or better. I heard a lot of good ideas around that table!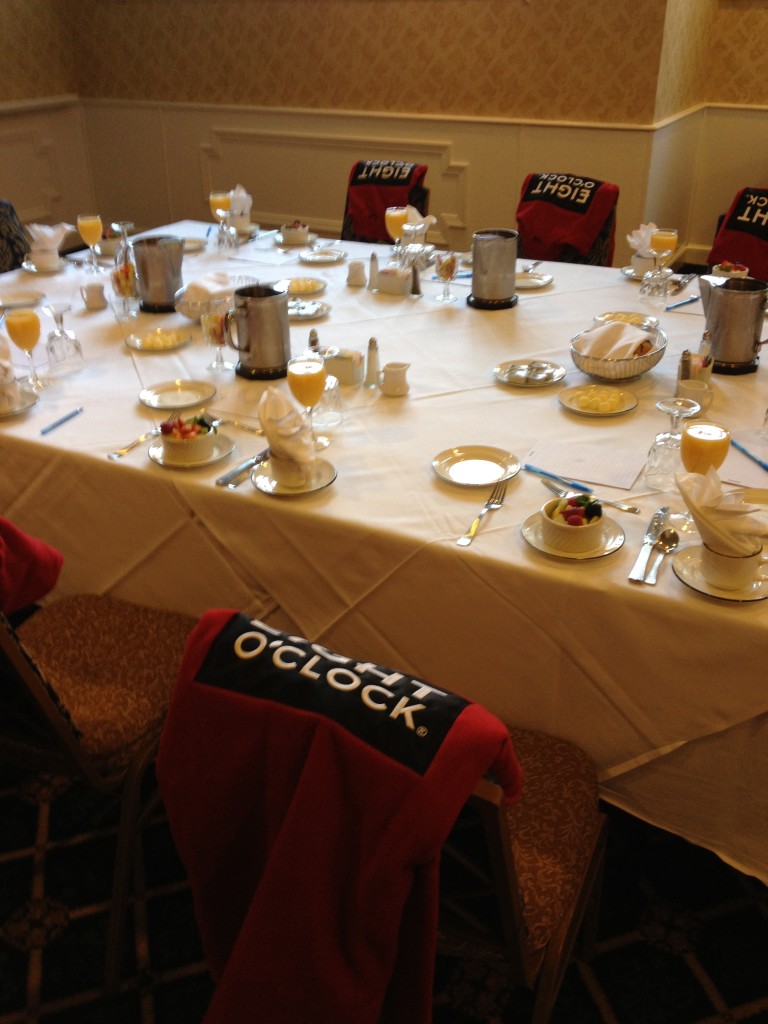 We got fabulous red fleece jackets!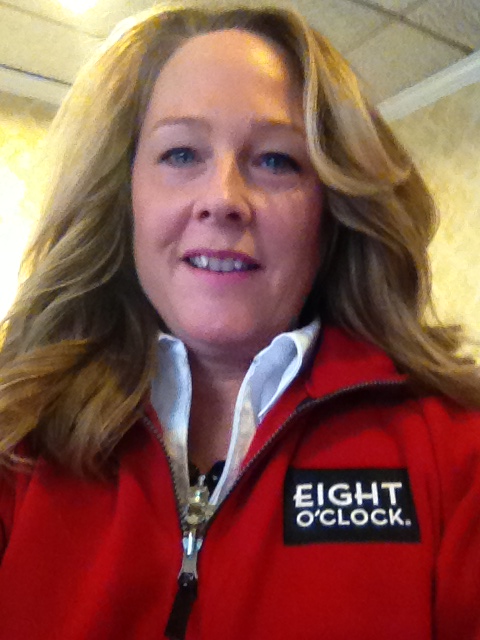 Then it was off to Maryland and the coffee roasting facility.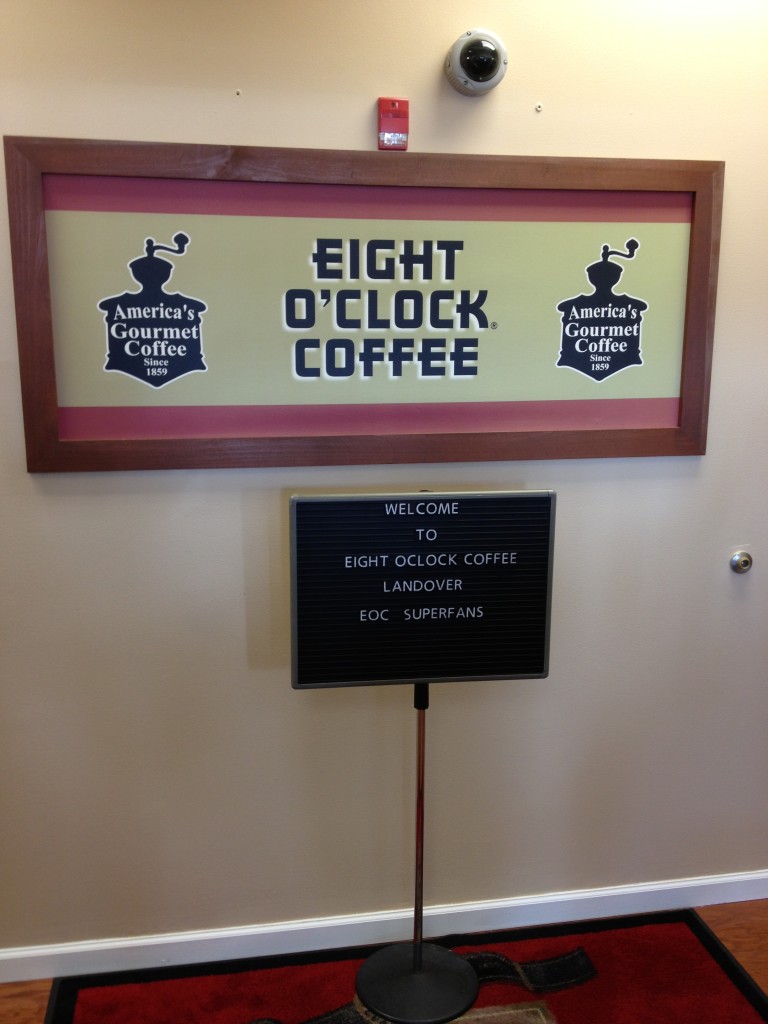 We were welcomed at the door. And again at lunch time.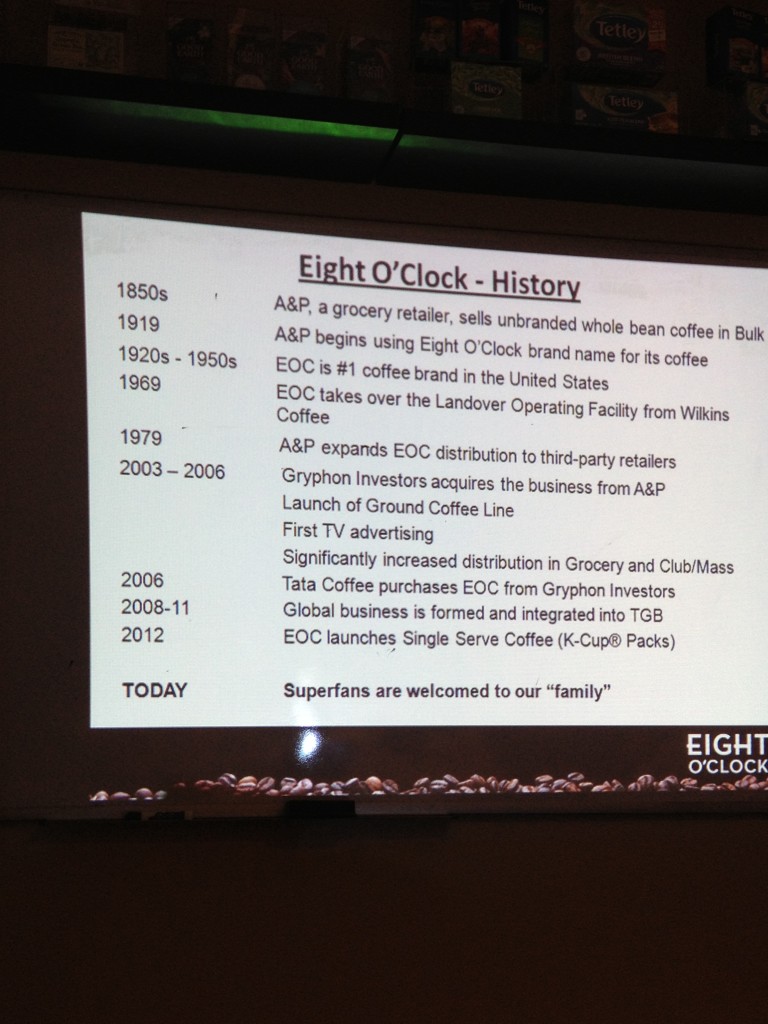 We were then taken on a tour of the roasting facility. We had to remove all of our jewelry except for our wedding rings so that nothing would fall into the coffee.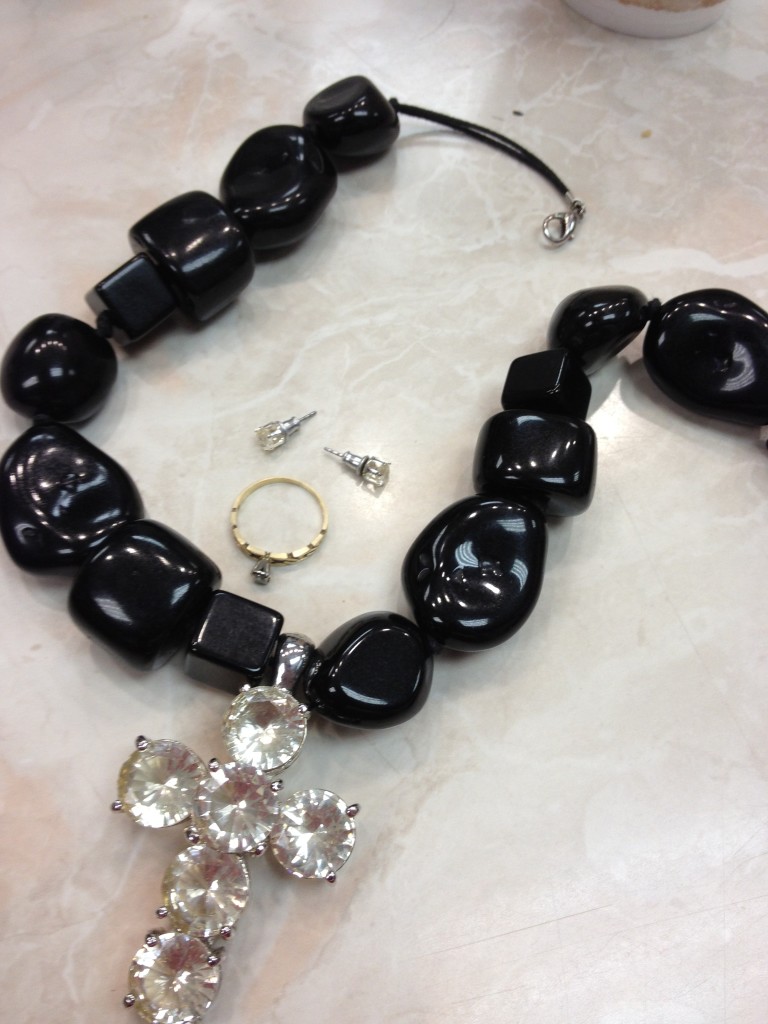 Then we got another gorgeous outfit: white coats, goggles and a hairnet! 🙂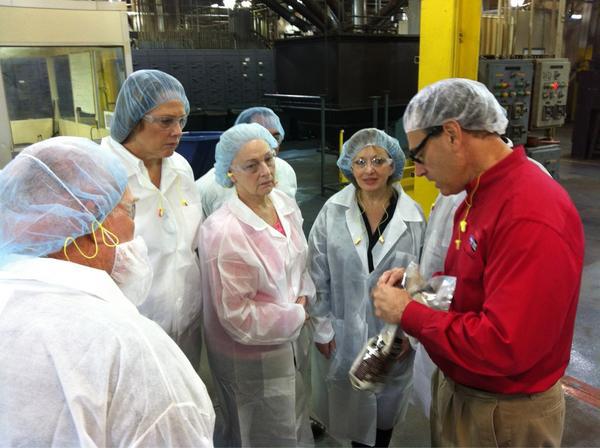 We got to see all phases of the coffee operation including the flavoring which smelled AMAZING. It was Hazelnut!
Then, finally, the moment I had been waiting for. We went to the cupping room and they taught us how to cup coffee. In the end, it really wasn't too different than sensory testing of foods/beverages that I had already experienced. I was pretty good with a spit cup, having had previous experience. 😉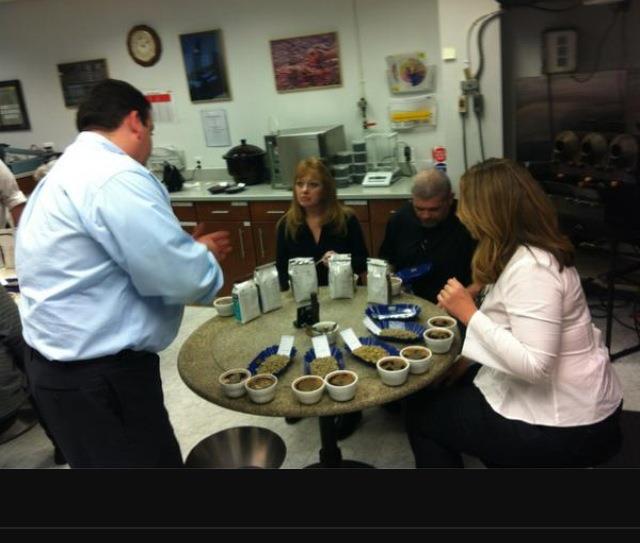 After that we went back to DC and dinner at the Old Ebbitt Grill which was delicious! I can highly recommend the Peanut Butter Pie. 😉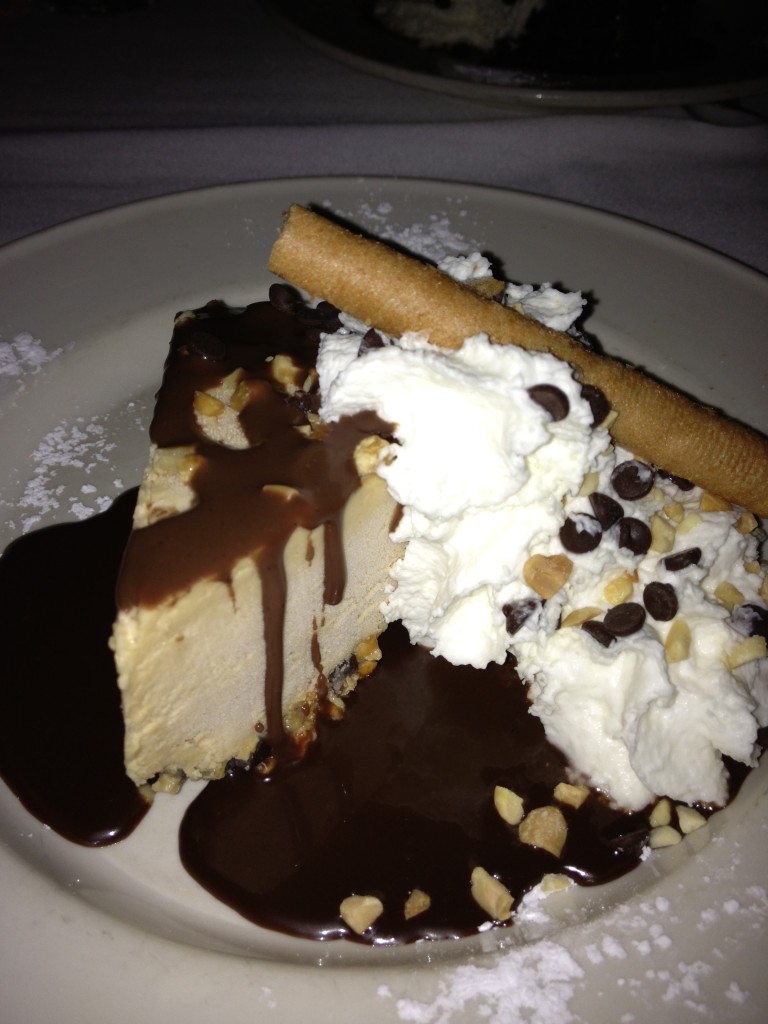 Then back to our hotel to sleep and get ready for an early trip back to the airport.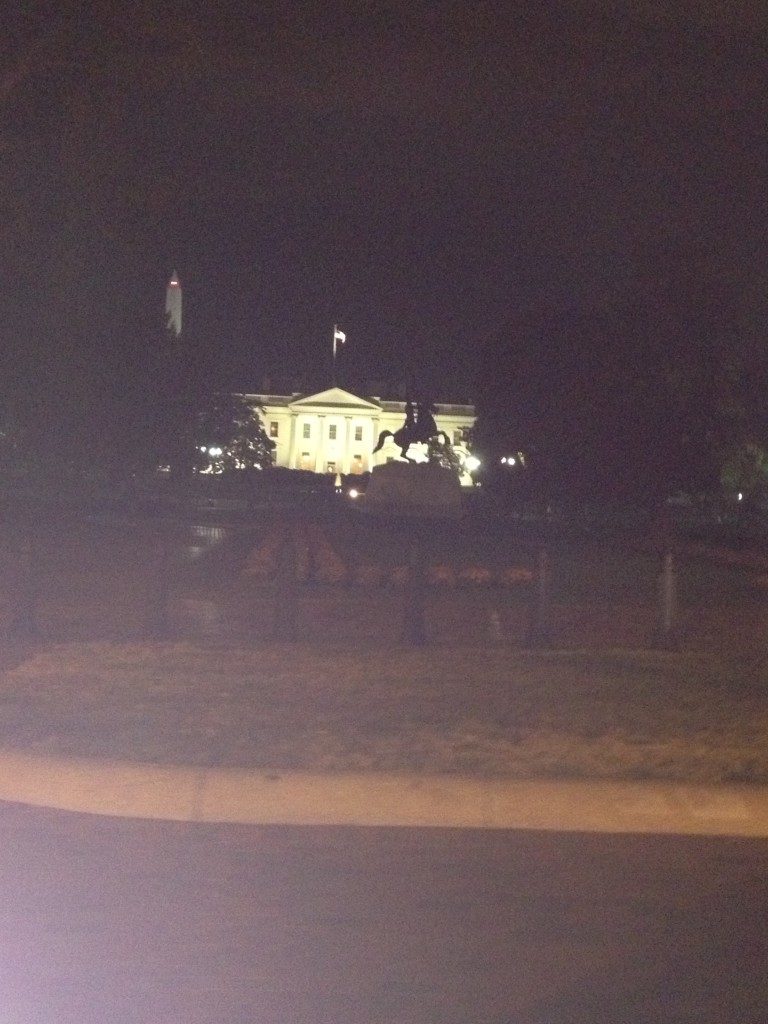 And there you have it. My awesome Eight O'Clock Coffee trip to DC. It was so amazing, I can hardly believe it really happened. What I learned on my trip was that the people who make Eight O'Clock Coffee are as awesome as the coffee that they produce. As excited as we all were to be there, they were equally excited to have us there. It was so cool.
I tweet about Eight O'Clock Coffee and I'm so excited when I see my friends trying it and enjoying it like I do. Not because of a trip to DC but because the coffee is truly wonderful and it makes me happy to be the bearer of such great coffee information.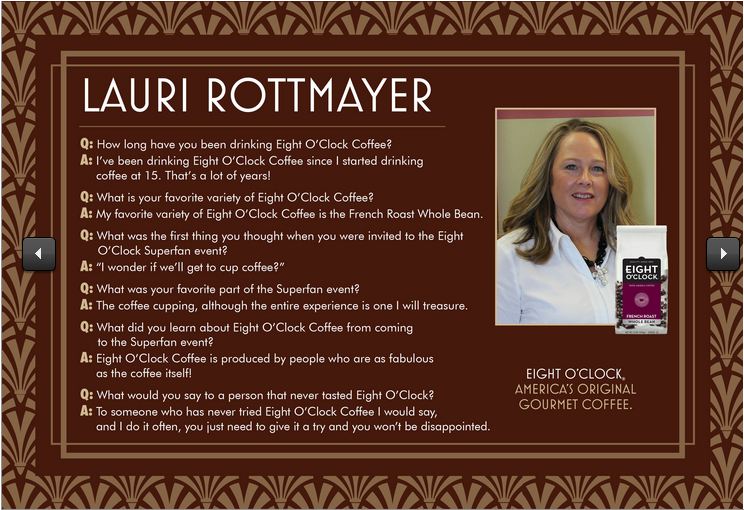 Thank you again, Eight O'Clock Coffee. I had the most incredible time and I will never forget your hospitality!
PS – At Christmas time, I got a box from the UPS man. What could it be?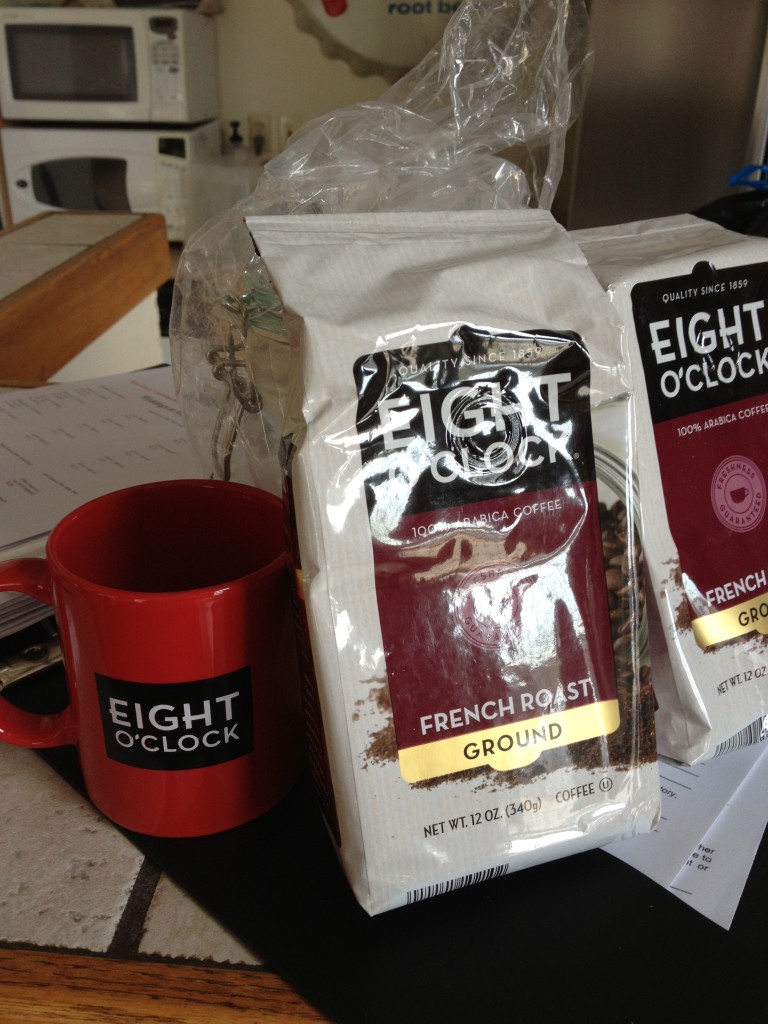 Coffee!!! I thought, "Oh they love me! It's my favorite French Roast!" 🙂