I learned about, and fell in love with, Za'atar when we lived in Saudi Arabia back in the early 90s.I first had it as Za'atar Bread.
Doesn't that look amazing? It is.
So what is za'atar? It's a is a mixture of sumac, sesame seed and herbs frequently used in the Middle East and Mediterranean areas. To make the bread, it's mixed with olive oil and spread on the bread.
A couple of years ago, I also found that you can get a za'atar bagle at Bagle Country in Skokie, IL which is now, according to Yelp, closed. 🙁 ::sobs::
I recently found za'atar bread here in San Jose. I stumbled upon the Sultan Bakery one day, which I will review one day soon. I entered the bakery and was met with all of the wonderful bakery items I experienced while living in Saudi and Bahrain. In an effort to maintain some composure (and respect to my pre-pageant diet) I decided that I'd just get one piece of za'atar bread.
I hadn't had za'atar in a long time. It's like I forget it's in my cabinet and then I get a craving for it and pull it out. I need to stop forgetting about it. When I pulled it out the other day, I decided to look at the lable and noticed that it's seriously expired. Oops! 😉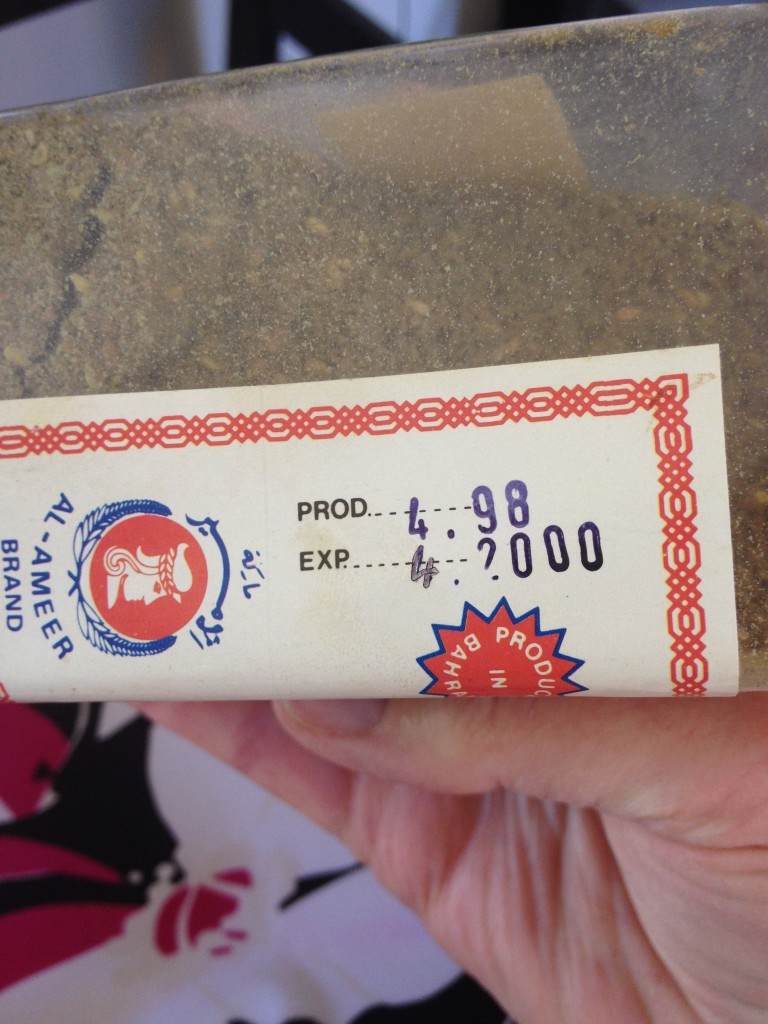 Now I really want to taste some za'atar and I planned to find an international grocery store today but David took my gps yesterday and I have no idea how to get there so I'll have to save it for another day. But I will get it soon!
I think that it might add a nice flavor to the base of an Israeli Salad. And I'm going to try it. Just as soon as I get some fresh za'atar.
So this is what I'm craving on this last day of the A to Z blogging challenge. How great that it begins with Z! 😀