Every day on snapchat, I encourage people to walk. If you've known me for any length of time, you'll know walking is one of my true passions in life and that David and I have been walking for at least 11 years now.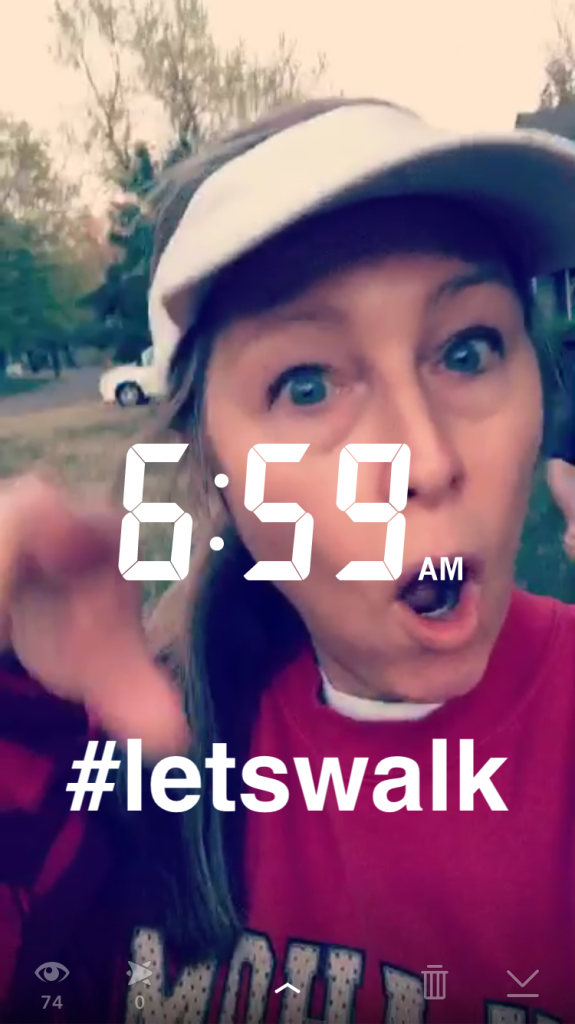 Well, Wednesday is your chance to get started on a walking program. It's National Walking Day!

The American Heart Association has the following suggestions for how you can participate in National Walking Day.
Take a walk on April 6! (We encourage a 30-minute walk.)
"Donate" your minutes walked that day at #AHALaceUp. Whether it's 15 minutes, 30 minutes, or an hour, post your minutes on social media using the hashtag #AHALaceUp and help us reach a total "donation" of 100,000 minutes walked across America! Follow our updates all day.
Want to encourage friends and family to join you? Planning a walk at work or school? It's easy! Get the free National Walking Day toolkit with tips and promotional materials here!
And follow @american_heart on Facebook, Twitter and Instagram for news and tips on fun ways to move.
I hope you'll give it a whirl. It's so easy and you'll feel great afterwards. See you there! And don't forget #AHALaceUP. 🙂