I love architecture. Buildings of all sorts. Two of my favorite buildings are the Devon Tower in Oklahoma City which is new,
and the Petronis Towers in Kuala Lumpur which are relatively new (opened in 1996)
compared to the Downtown San Jose Post Office.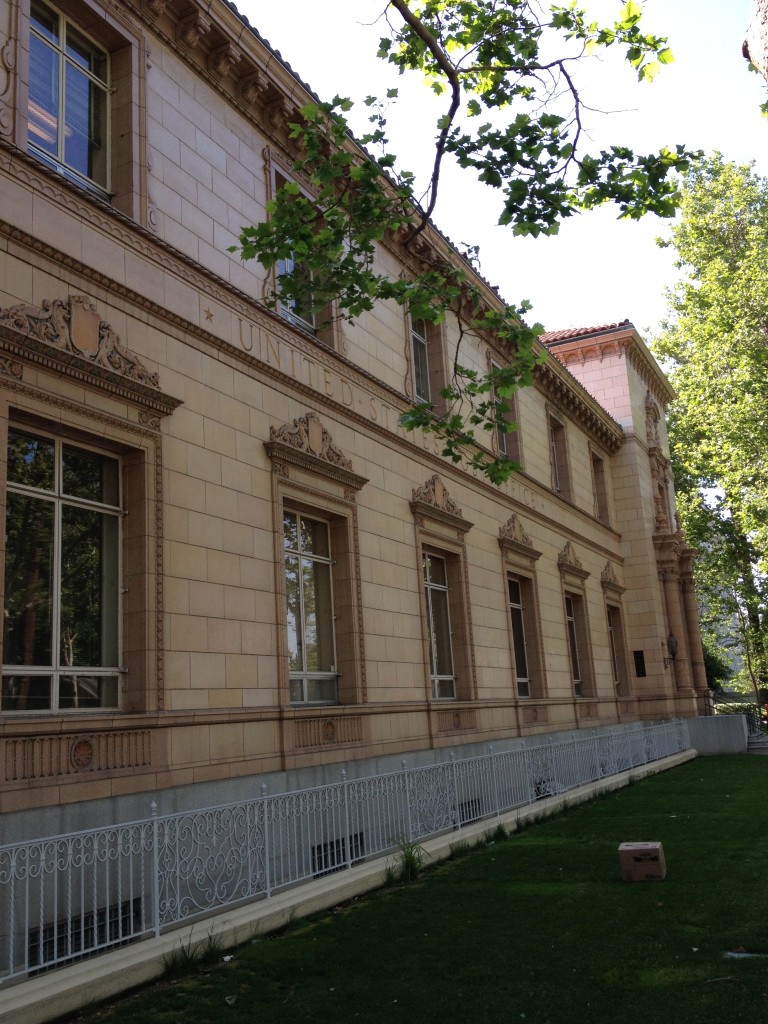 This beautiful building was built to be the main post office for San Jose in 1933 by Ralph Wykoff. It's a gorgeous example of Depression Era federal construction. The main post office has since been moved but the building still serves as the Downtown Branch.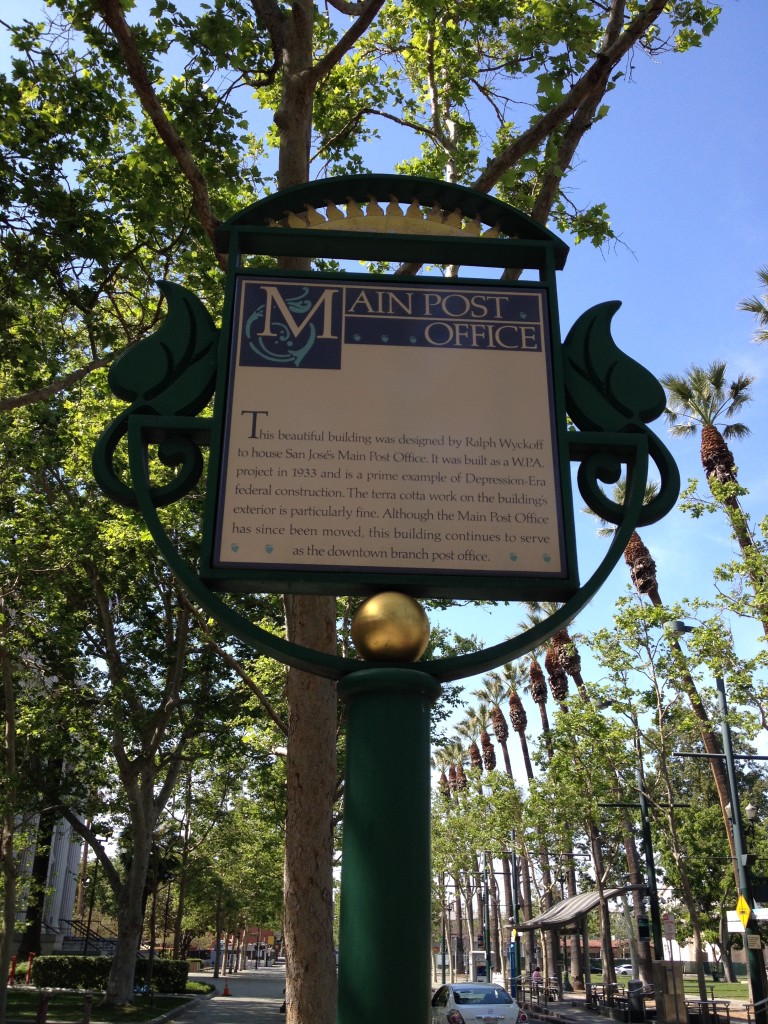 Older buildings are charming in a way that newer ones simply can't be. The level of detail on both the interior and exterior of the building is remarkable.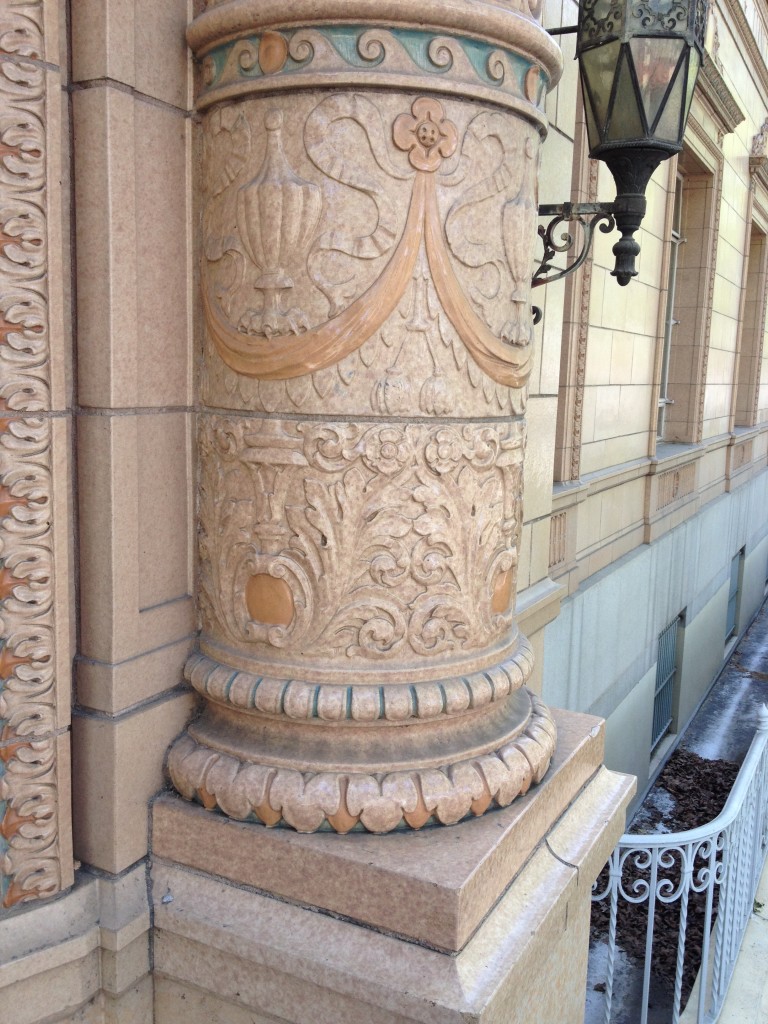 Although I've been in the post office several times to mail packages, I never looked up until I was there earlier this week. As in all old post offices, there are the banks of brass post office boxes and teller windows that look like something out of an old western. I love those things. But when I was asking permission to take photos, I told him I wanted to take photos of the marble, the lights, the ceiling.
Oh the lights!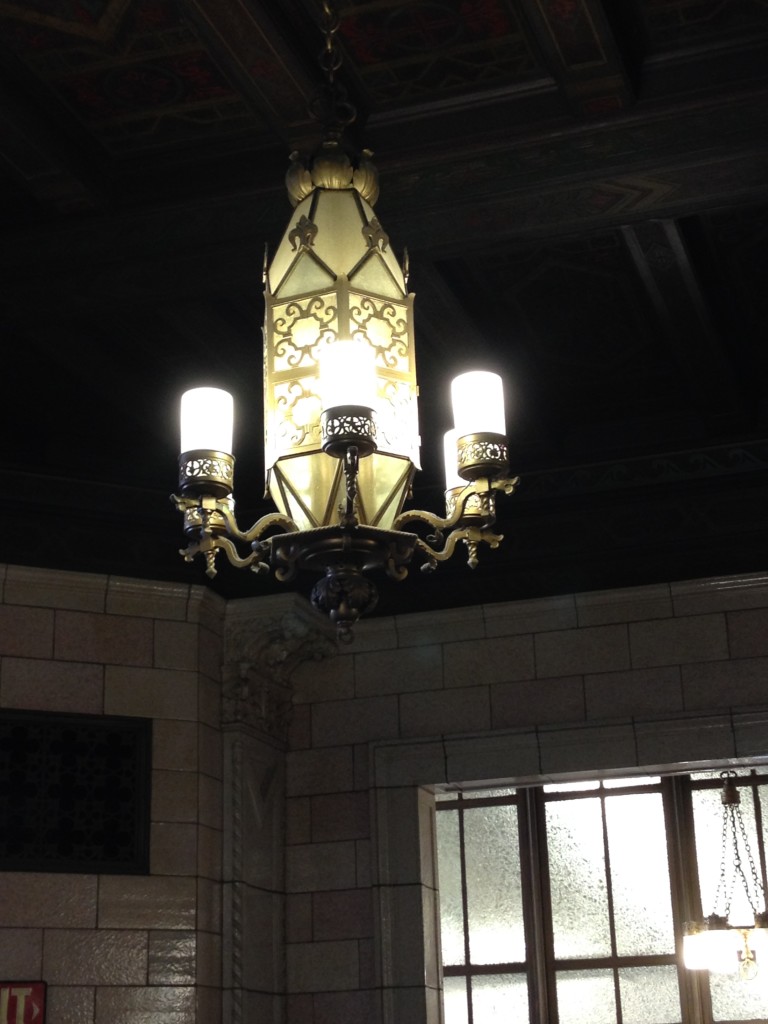 Oh the ceiling!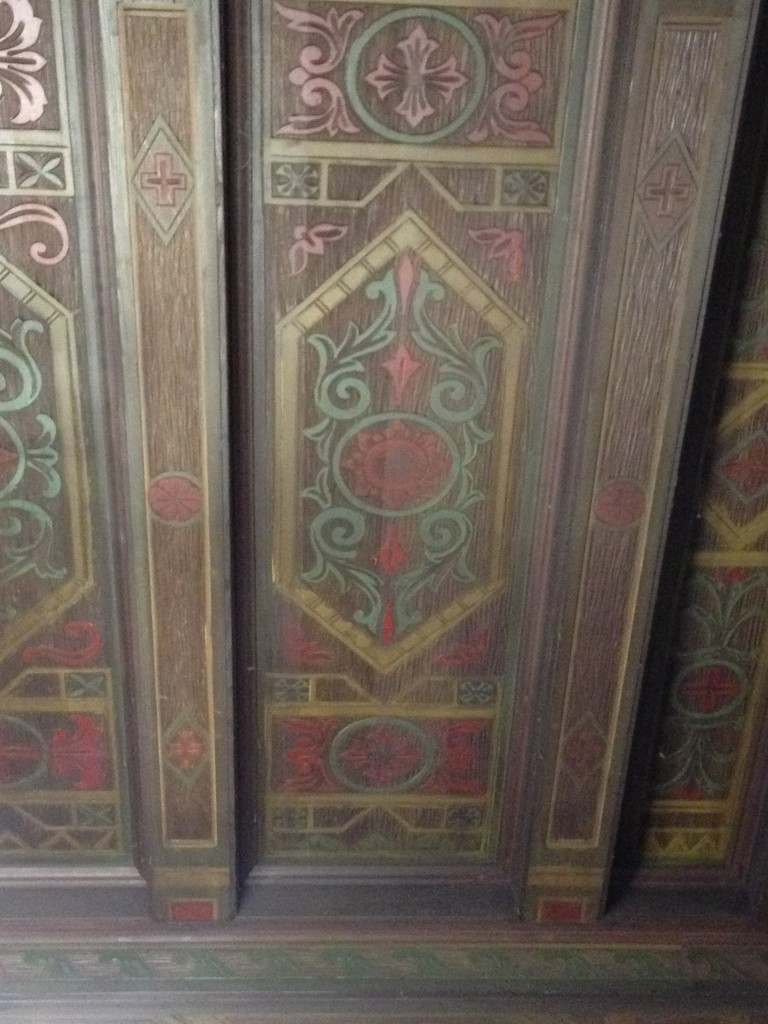 Aren't they awesome?
This is inside the lobby and brings to mind the song You Can Call Me Al by Paul Simon.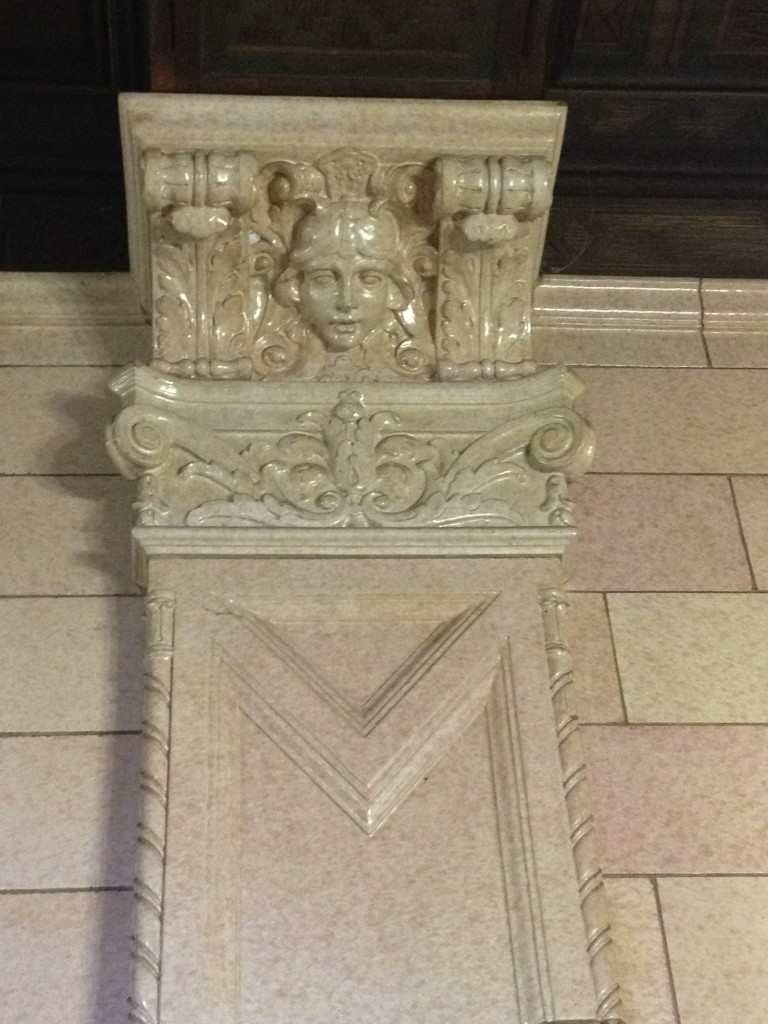 I look around, around, I see angels in the architecture. – Paul Simon
The outside is spectacular. The entrances are castle-like.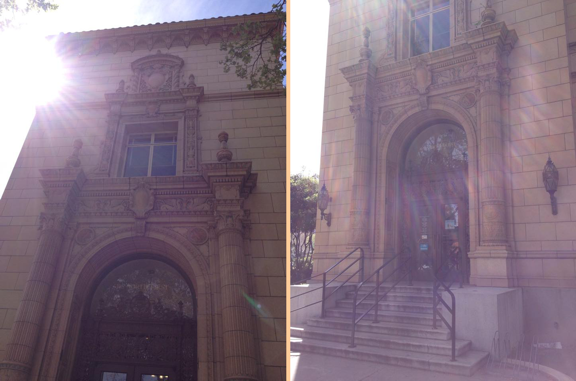 And the corners are equally beautiful.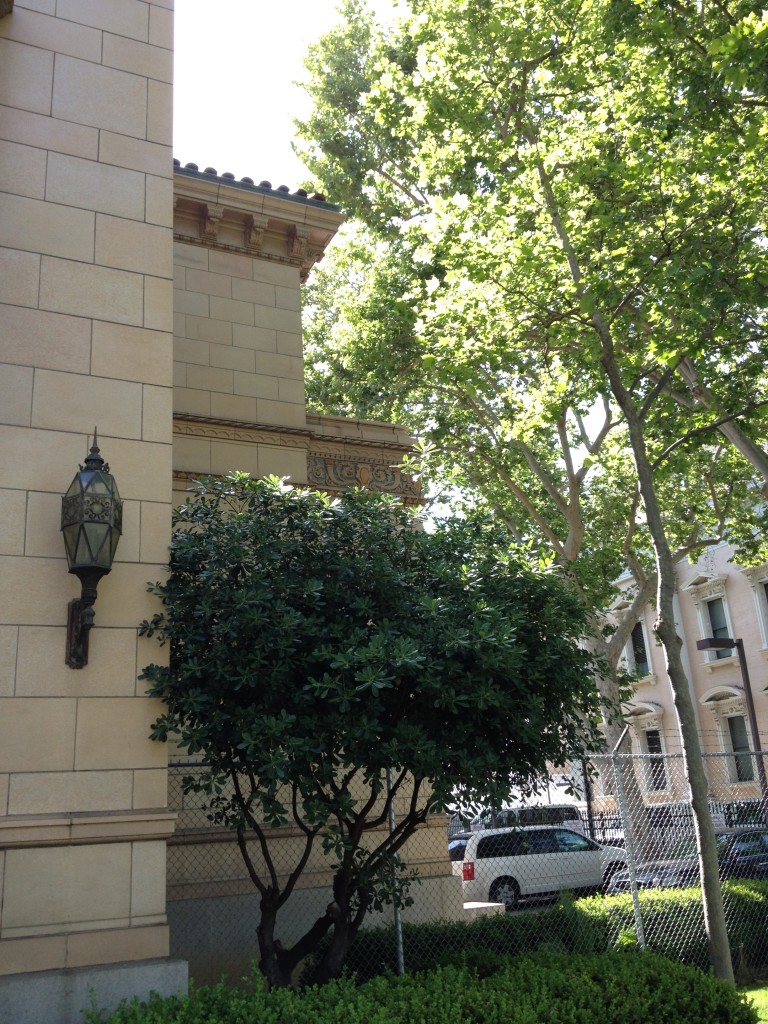 I truly love this building. I marvel at it's beauty and detail every time I go in or even walk by. It's my favorite building in San Jose. 😀