When I drove by Coffee Holic yesterday, I knew I was going to have to come back and visit. I'm in from out of town, working, and wasn't familiar.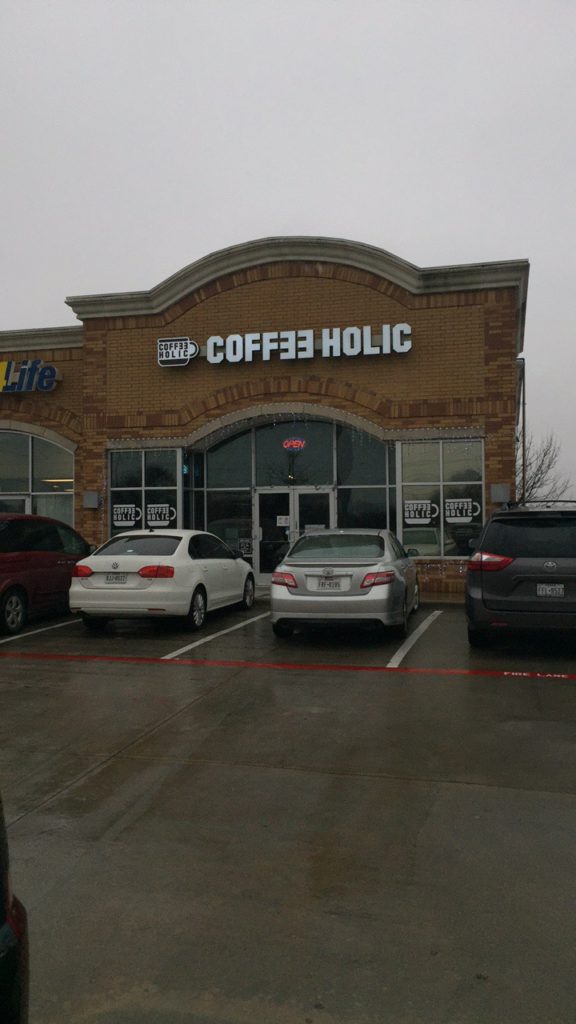 This morning I had the perfect opportunity. As I entered I saw that they have wifi which is always a plus. The first thing you see is a nice goodie case and I honed in on the Chocolate Almond Croissant. Almond Croissants are my favorite and after verifying they didn't have plain ones, I ordered the chocolate version which she heated up for me. It was delicious!
I ordered brewed coffee and it was okay. Nothing spectacular, but drinkable. The total cost was under $5 which was pleasantly surprising.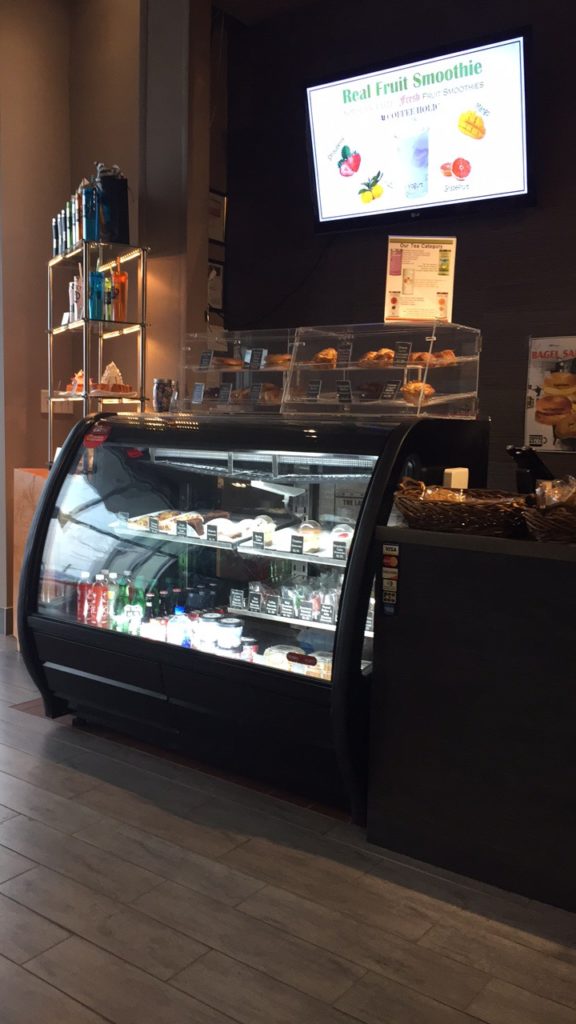 Their menu is small but diverse with many options including smoothies, waffles, and sandwiches. Several choices of energy type bars are available for a portable option.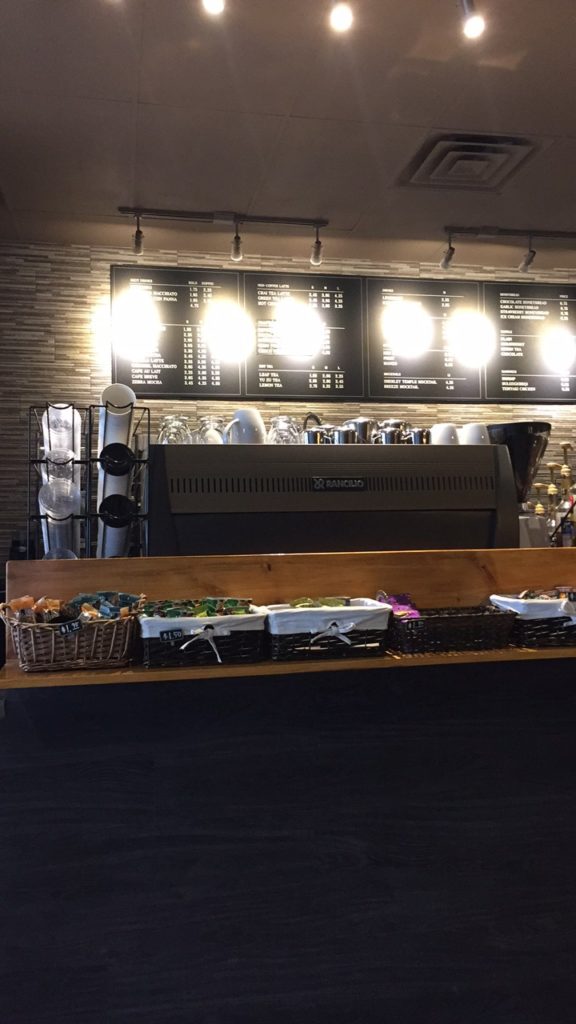 I'm glad I stopped in and if I return to Lewisville I'll drop in again!