When I saw the logo for The Opening, I was stunned. Speechless is a state you find me almost never. But…
What can you possibly say about a group using a death skull inside of a football helmet as their logo? The Opening describes themselves as "four days of dynamic competition for the nation's most elite high school football prospects".
With all we currently know about CTE and what causes it, using a logo like this is a mockery of the truth of what can happen to youth football players whether they are elite players or the average kid who starts playing a collision sport at the age of eight or younger. Risk everything? Really?
Horrifying.
Sponsors of these events are Nike and Riddell. Speechless again. These are groups who know what is going on with concussion in football. Why would they choose such an image?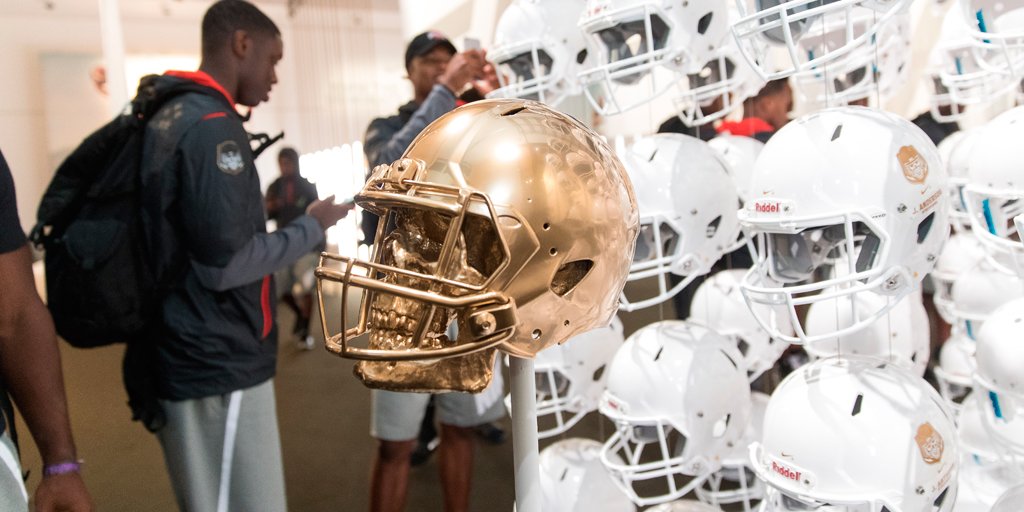 So I'm writing a blog post today when I really can't even adequately express how I feel about the fact that large companies, who should know better, would chose such an image to portray their product.
We need to protect our children's brains, not risk everything! Everything is a life or death issue. CTE IS life or death and it's real and it shouldn't be mocked or belittled. People are losing their sons and daughters due to collisions sports being played with no regard to the fact that a concussion is a brain injury and should be treated accordingly.
Be aware! For more information about concussion and CTE, visit StopCTE.org. Also, if you are a parent or parent group interested in stopping repetitive brain trauma in youth sports, please join the Save Your Brain Campaign.