Yesterday was the Glambaby's birthday and today is Boo Boo the Wonderdog's birthday. I decided I was going to try my hand at rolled fondant frosting. It's #60 on my goals list and I've always wanted to try it.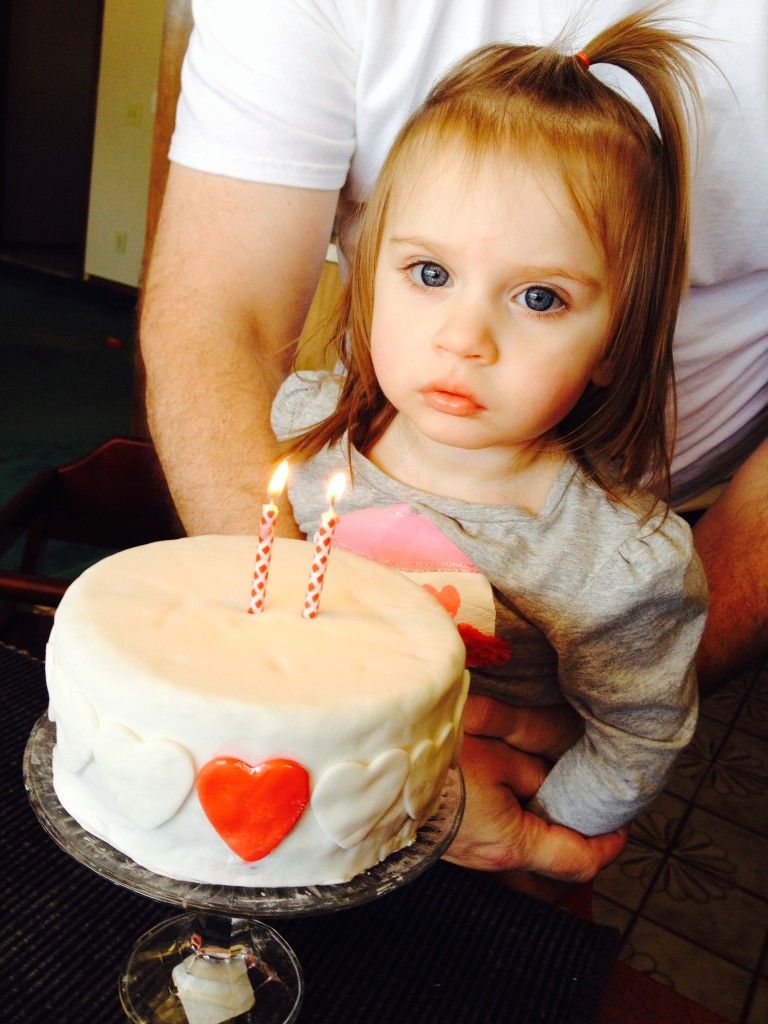 I'm left handed and it's really hard for me to decorate with buttercream because all of the tools, tips, etc. are made for right handed people and it just doesn't work. But fondant always seemed like roll and place and I figured it would be easier to do.
I used the Marshmallow Fondant recipe at All Recipes to make my own fondant. I don't konw what your fondant eating experience has been but mine has been Blech! Nasty. The reviews for this recipe were good for taste and ease. They were also very enlightening. I read through them all so I would have the best chance of success. There's also a video to watch to gain more courage.
I knew I could do it, I was ready!
I chose this cake for inspiration.
I made two layers of brownie in five inch pans so it's a pretty tiny cake but it's all we need. I put peanut butter cups into the brownie before I baked it. For filling, I melted chocolate chips.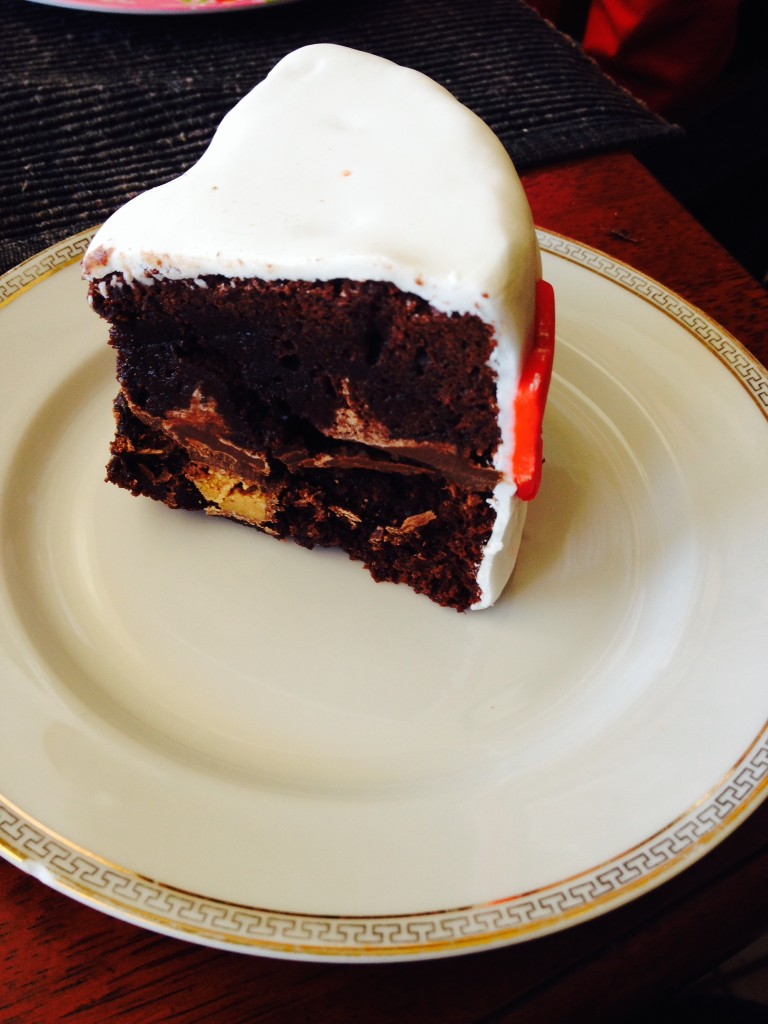 Then I rolled out the fondant. It was easy! I used cornstarch to keep it from sticking.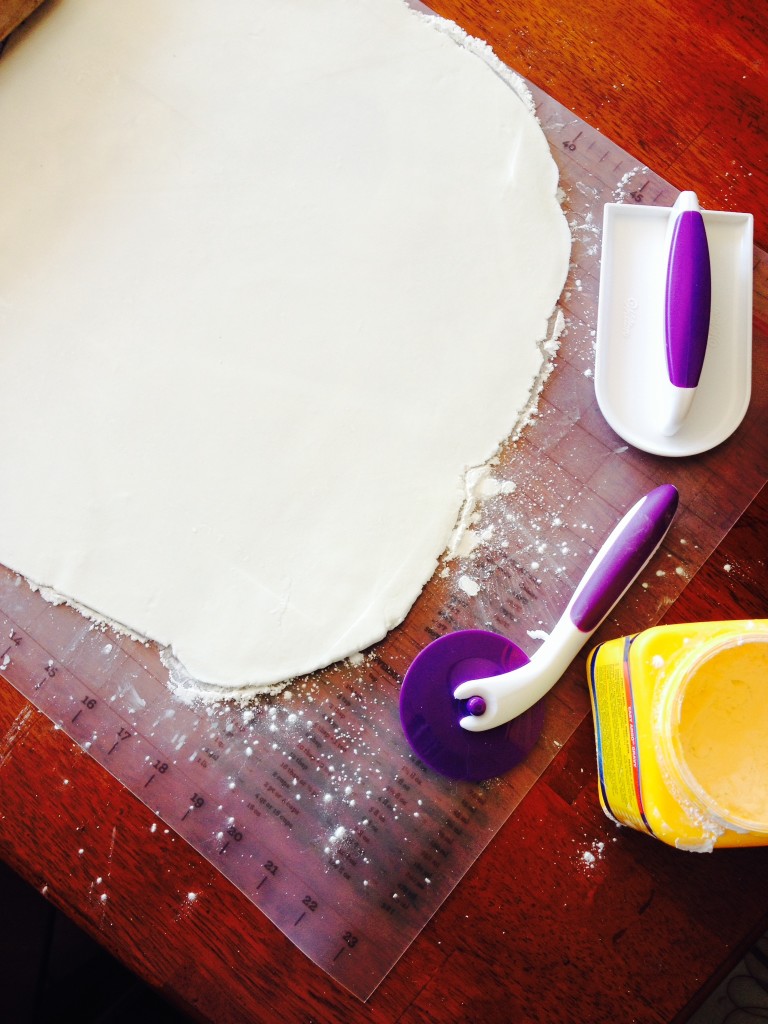 I then place it over the cake.
I took a small amount of the fondant and worked some red food color paste into it. The palms of my hands are still red. 🙂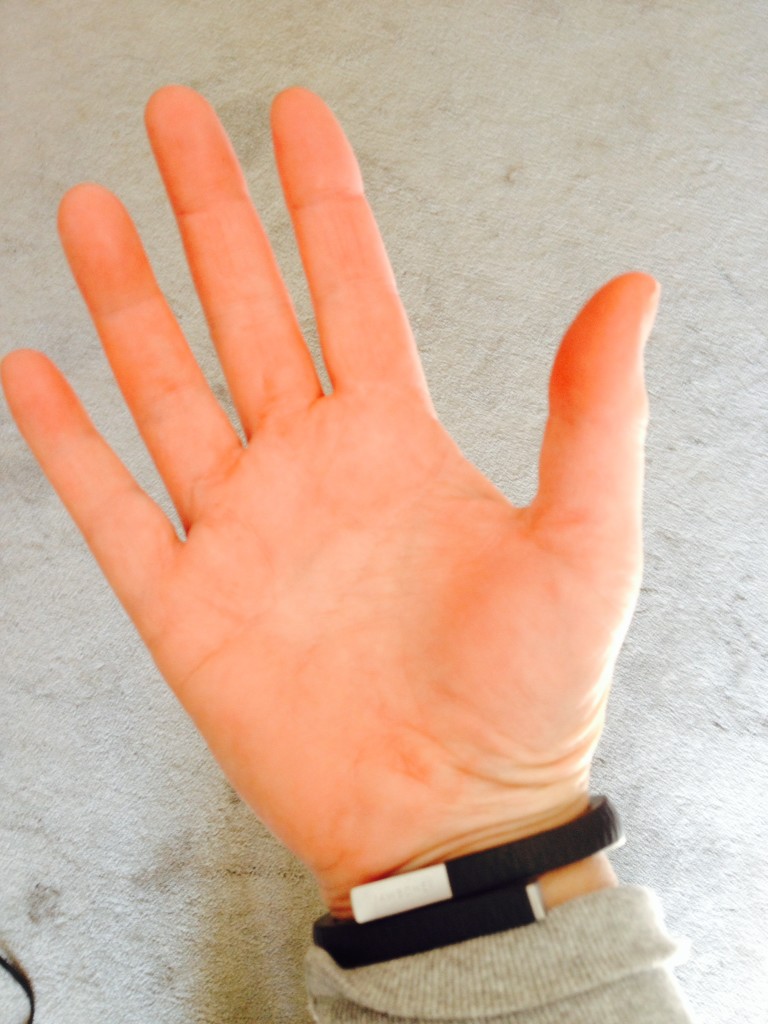 I then cut out the little hearts, painted their backs with water and stuck them to the cake.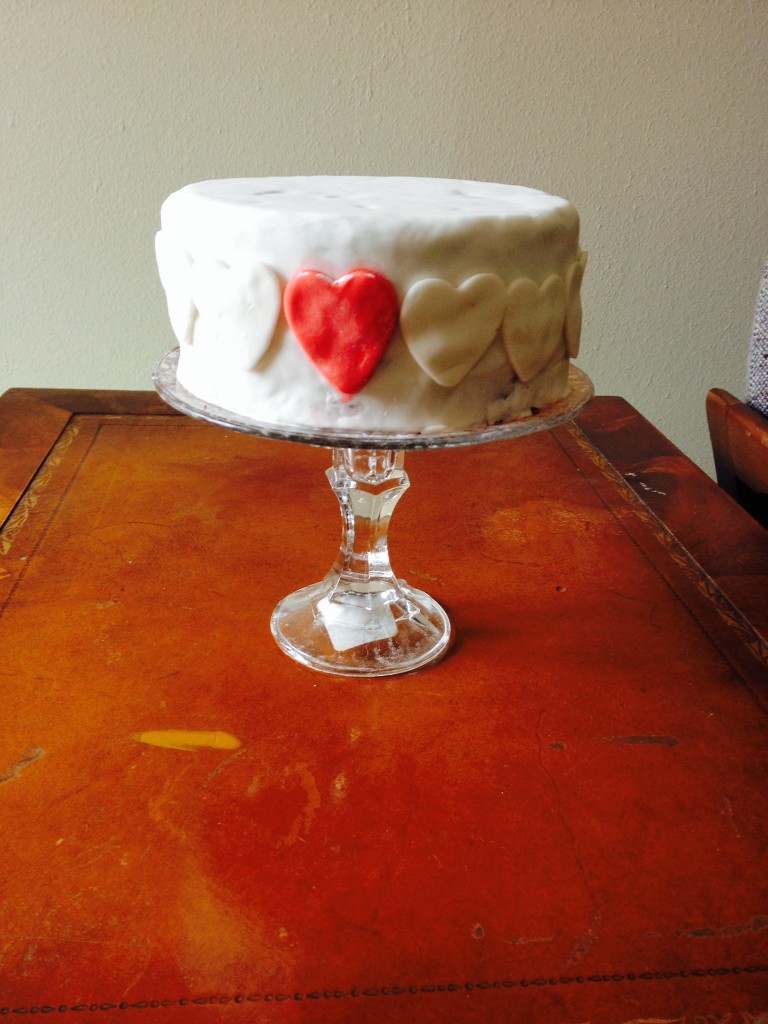 I know there are fondant cake making secrets I must still learn. How to keep my hands from being dyed when coloring the fondant, how to make it smooth.
But for the most part, I'm pretty darned excited with my first effort at rolled fondant. Doing what I did seemed pretty easy and I would definitely try it again. 🙂