Back in 'April, I did an appearance with Fire Marshall Tom in the Safety Zone at the Adkar Shrine Circus. As well as being fire marshall, Tom also serves as Huffy the Clown, an educational clown. So it wasn't strange that all the clowns at the circus stopped by to talk to Tom while we were there.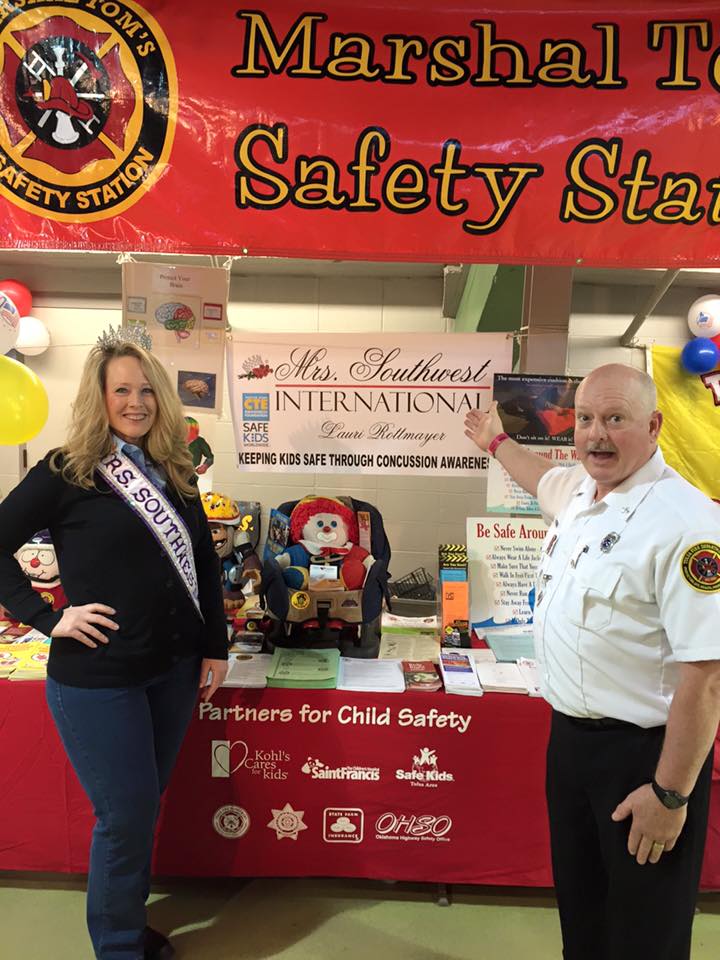 The more I interacted with these fabulous folks, the more I thought, "these are my people" and "I need to be a clown". At that time, we were tentatively supposed to move overseas so I told Tom that I would let him know once I knew for sure.
At the Mrs. International Pageant a few months later, we each had to introduce ourselves at Orientation. Each table of contestants received a different question and we then had 30 seconds to answer it. The question for our table was "What is one item on your bucket list?"
Well, I don't have a bucket list but I do have a Goals list and at any one time there are over 100 items on it. I was the fourth person in line. While I waited I was trying to think what one thing on that list would be at all interesting to my sister contestants and pageant staff. Then it came to me:
Glammie the Clown!
I was happy with my idea and waited for my turn. I told them how my granddaughter already calls me Glammie so I want to take it a step further to become a clown of the same name. I told them that my big, wide clown shoes would be my favorite shoes ever. (I didn't know how true this would be prior to wearing 5″ heels for 11 hours a day!) Glammie the Clown was very well received and over the course of the following week, many of the other girls told me how awesome they thought it was.
Now, I've been back from the pageant for a month or so and I realize that I need to get moving on this clown thing. I finally connected with the Gentle Jesters group last Tuesday and was able to go to their monthly meeting that night. They gave me all kinds of great tips and told me how it works. They had an event yesterday and told me I could come as a clown or come to observe.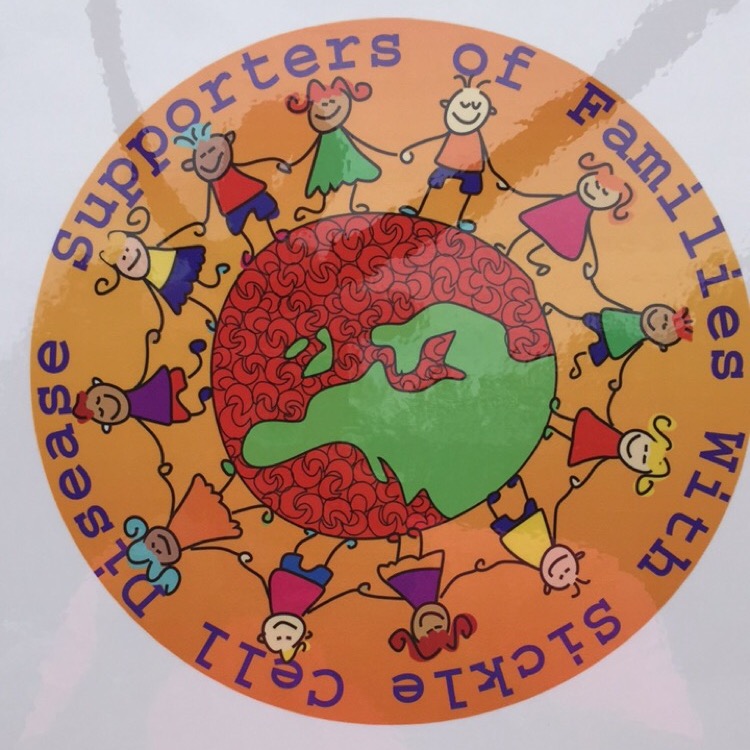 Since I have no clown items, I said I'd come to observe. I made my way to The Supporters of Families with Sickle Cell Disease Back to School Bash where I essentially served as a clown intern or clown in training. I learned how to make balloons into dogs and swords. Then I was thrown into face painting.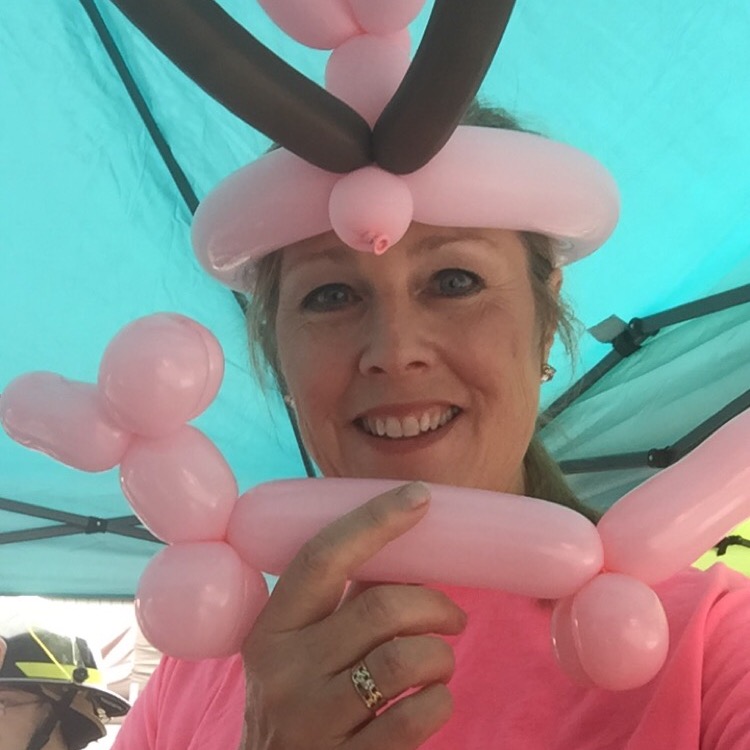 I'd watch Lucy paint several faces and I just wasn't sure I could do it. So I asked the first little boy, what he wanted me to paint on his face. He said, "A lion." OMG how do you paint a lion? So I kind of winged it and when I was finished, I handed him the mirror and he got the biggest smile on his face. It was so awesome! I'm glad that Lucy made me paint faces because I was pretty sure I couldn't do it and it turns out, I was wrong. 🙂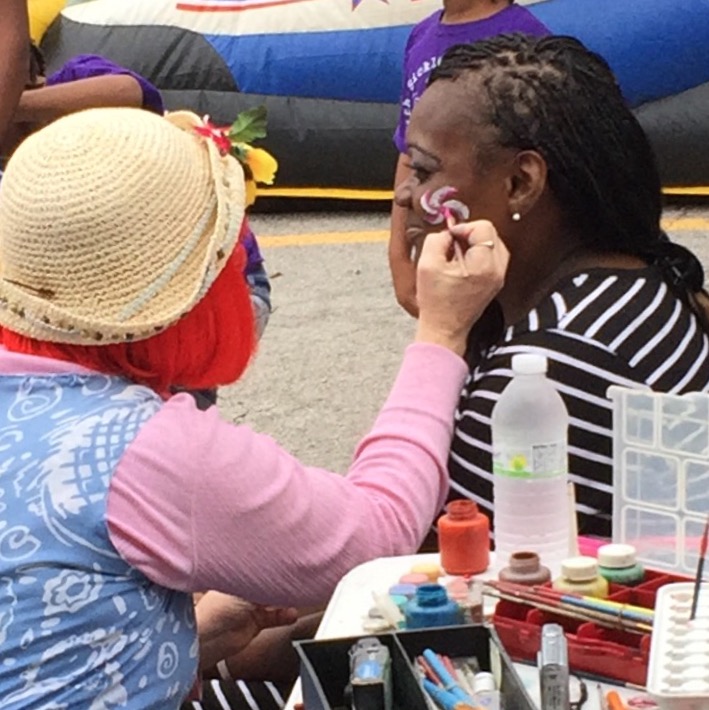 I'm so excited to be a full clown. Glammie the Clown will be making her debut on September 10 and the Claremore Community Center. Stay tuned!