It's hot outside. I mean really hot. And it's only June.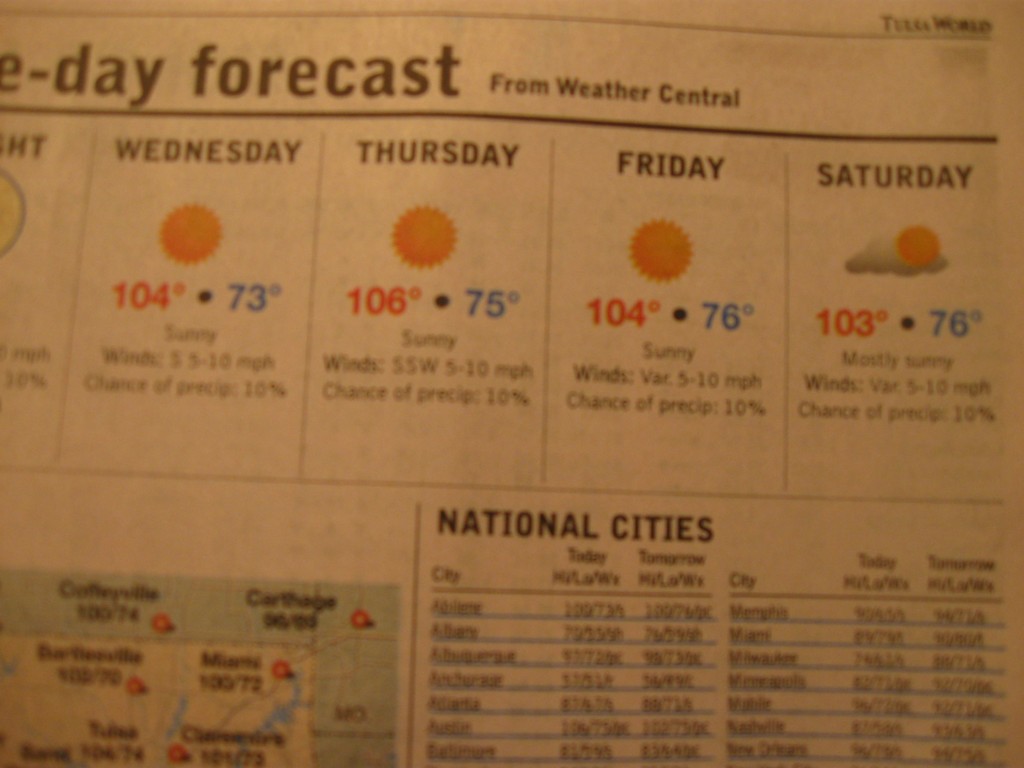 This morning, we walked Boo Boo and, completely melted, we then walked over to the church to vote. Throwing all caution to the wind, I figured I'd just melt a little bit more and walk down to the library before it was a billion degrees.
Yesterday, it even smelled hot outside. When I went out to get the mail, it was like the Rapture had happened. There were no birds, no animals, no people, no cars, no nothing. Just hot.
On the upside, last year when it was so hot, I drank a lot of beer. That could be reprised to get through this summer if this week is a foretelling of things to come.
I am fervently hoping that this is the hot spell. The one and only hot spell of the summer. And that the rest of the summer will be in the low 80′s, cool and breezy.
Dreamer.

For now, I'm just sitting here being cool.