Because of my pageant background, people are always asking me what my talent is. I always reply: parallel parking and making iced tea. I've never done a pageant with a talent portion.

Well, I just realized that I have another talent that I've not been sharing with people. Poaching eggs. Oh yeah, buddy. I can poach an egg like no other.  And I love them. The problem is that you have to really have something to sop up the egg yolk when it's prepared the way I like it and, since we're not eating bread, toast is not an option.
The other day, I found this recipe for paleo pancakes. It's delicious and we've been having it a couple of times a week.  It's a great sopper up of egg yolks. too. AND! Today I remembered to add cardamom to the mixture.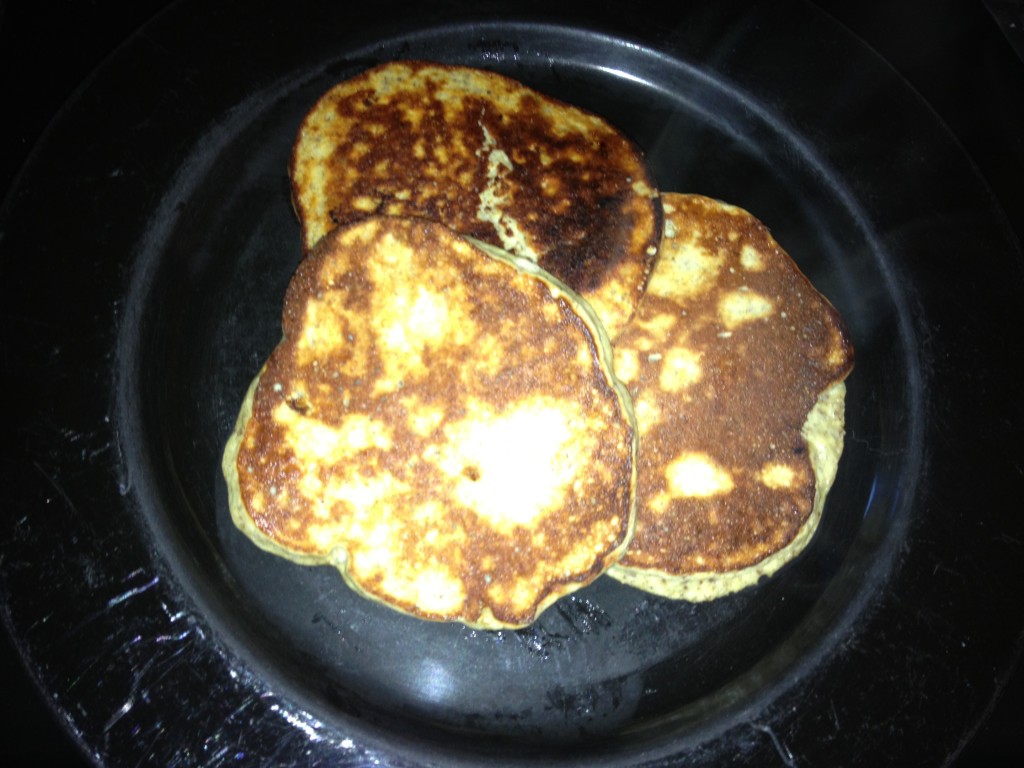 Delicious!
So here it is. The recipe makes three decent sized pancakes. I cook them on a griddle brushed with ghee. You could make two larger pancakes but the smaller size lends itself to flipping well.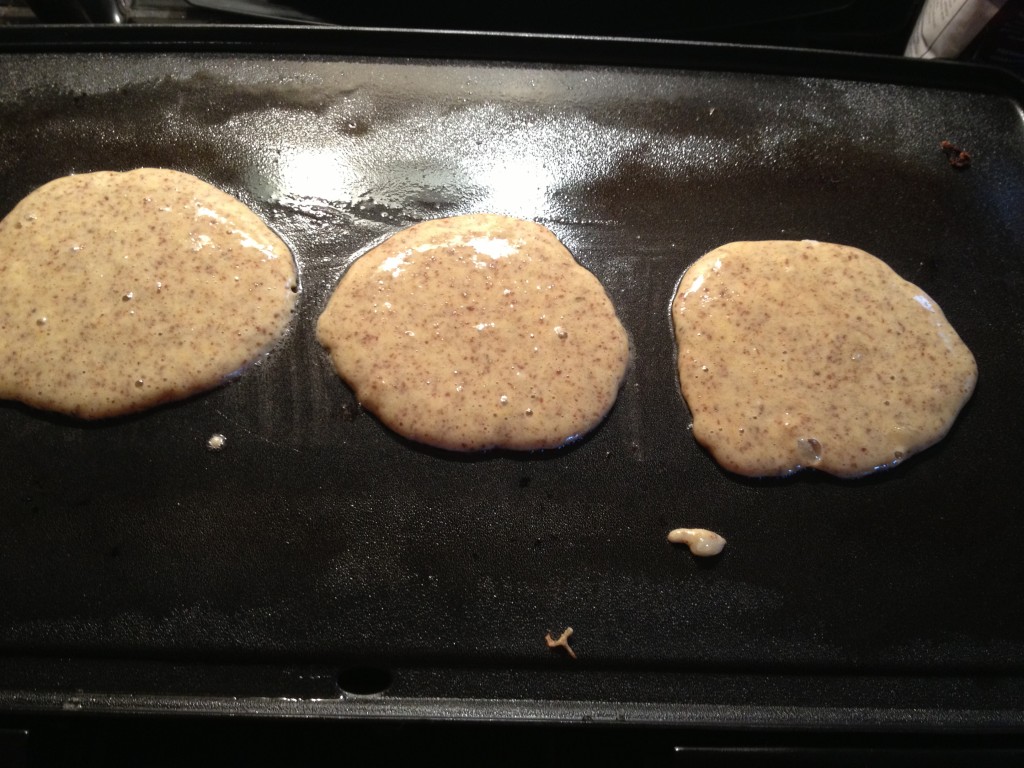 Banana Cardamom Paleo Pancakes
(adapted from The Best Effing Protein Pancakes I've Ever Had)
INGREDIENTS
1/2 Very Ripe Banana
1 Egg
1 scoop Vanilla Whey Protein Powder
1 T Ground Flax
1/4 t Vanilla
1/4 t Cardamom
INSTRUCTIONS
Mash the banana and beat the egg, protein powder, flax, and vanilla to make a batter.
Cook over medium-low heat for 2-3 minutes on one side till browned, then flip and repeat.  This recipe makes 3 pancakes.
Top with eggs, almond butter or fruit.