A couple of months ago when we were really super busy, I realized we weren't eating enough veggies. I remembered having heard about a blended salad back a few years ago. I thought it seemed like a good idea because it would be faster to ingest than eating it off a fork.
But we were so busy, there wasn't time to find out!
Now that we're not so busy, I've started making them and I have to say I LOVE the blended salad! I have a little trouble with salad dressing and I don't eat a lot of it. While it tastes good, it doesn't make me feel good.
The benefit I wasn't expecting was being able to eat a salad, without dressing and really love it.
So, the first time I made it, I started with tomatoes. The mixture with the tomatoes just didn't hold together or something. It was weird. Since that first time, I've been starting with tomato juice which makes the end result better.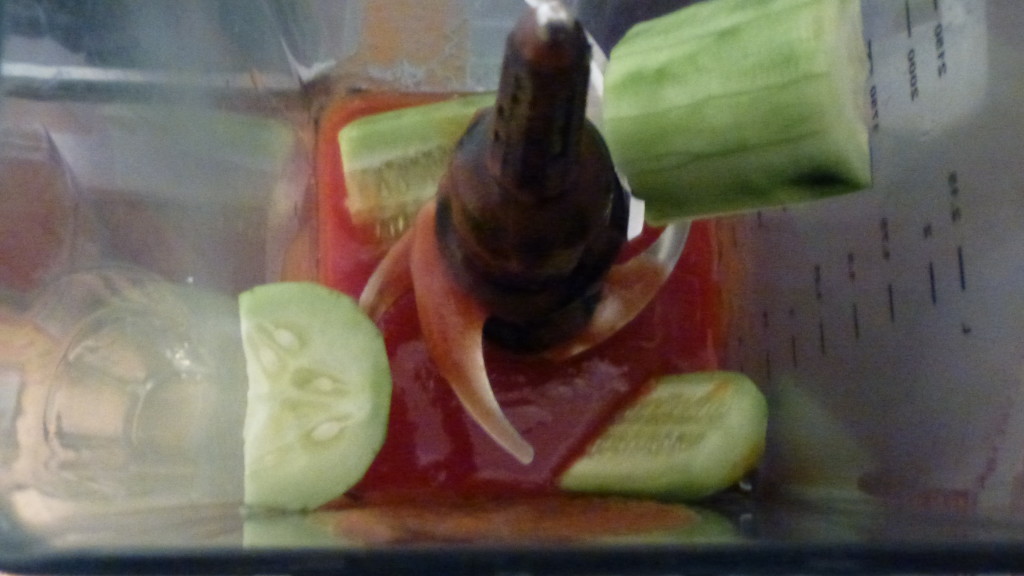 Then I add cucumber and blend.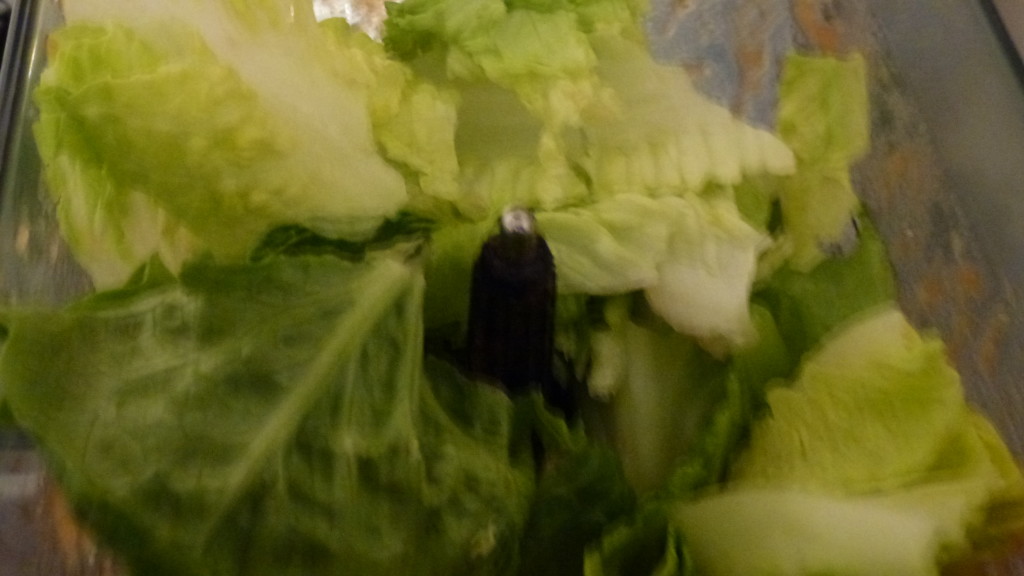 Add a head of romaine and some celery.
And some apple cider vinegar. I even add an avocado but don't tell David. Blend it all together and it is delish!
For some reason, it's easier for me to eat than a huge salad with the same amount of veggies in it. Try it and see if you don't like it!