Since the first time we visited the 18 Wheeler Diner, I've been fiending a piece of their pie.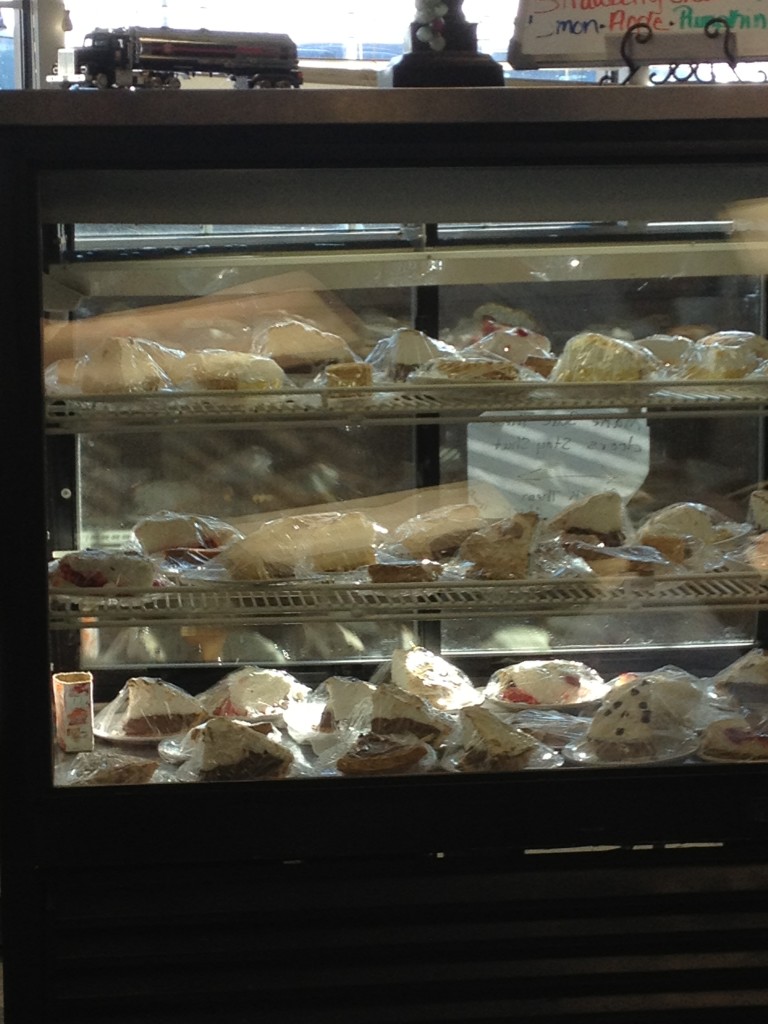 Look at that BIG pie!
We hadn't moved to Sallisaw when we first saw this pie case. And when we found a place to move, it turned out to be less than a mile away from the pie case.
I told David that we could walk to the diner, have pie, and walk home and it would sort of negate the effect of eating the pie. But we decided that we would only eat pie if someone came to visit us.
So I told everyone. On twitter, on facebook, in real life. Come visit and we'll eat pie!
And we hadn't had any pie at the 18 Wheeler Diner until yesterday.
I got a surprise message on facebook from my friend Laura. "We're coming through Sallisaw, can I buy you a slice of pie?"
Woo hoo! We were finally going to have pie!
So, like we said we'd do, we walked over to the diner to meet Laura and her husband, Scott.
Then it was a BIG decision, because well, it's BIG pie!
I ended up with Strawberry Cream.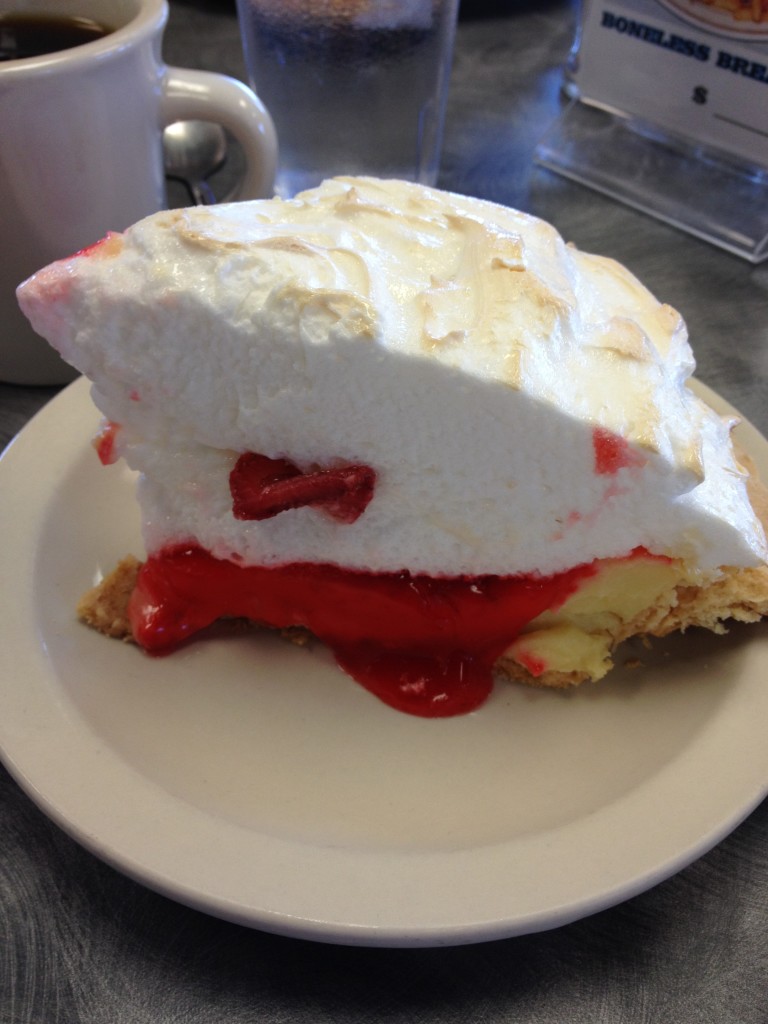 David got Chocolate.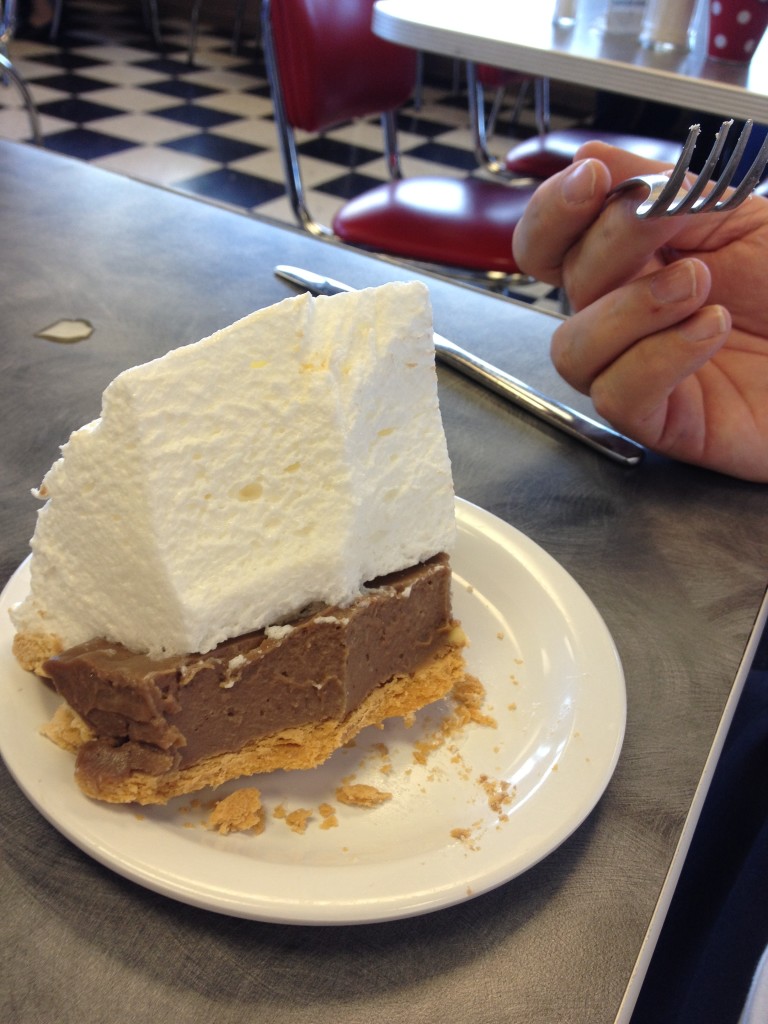 Laura got Peanut Butter Chocolate.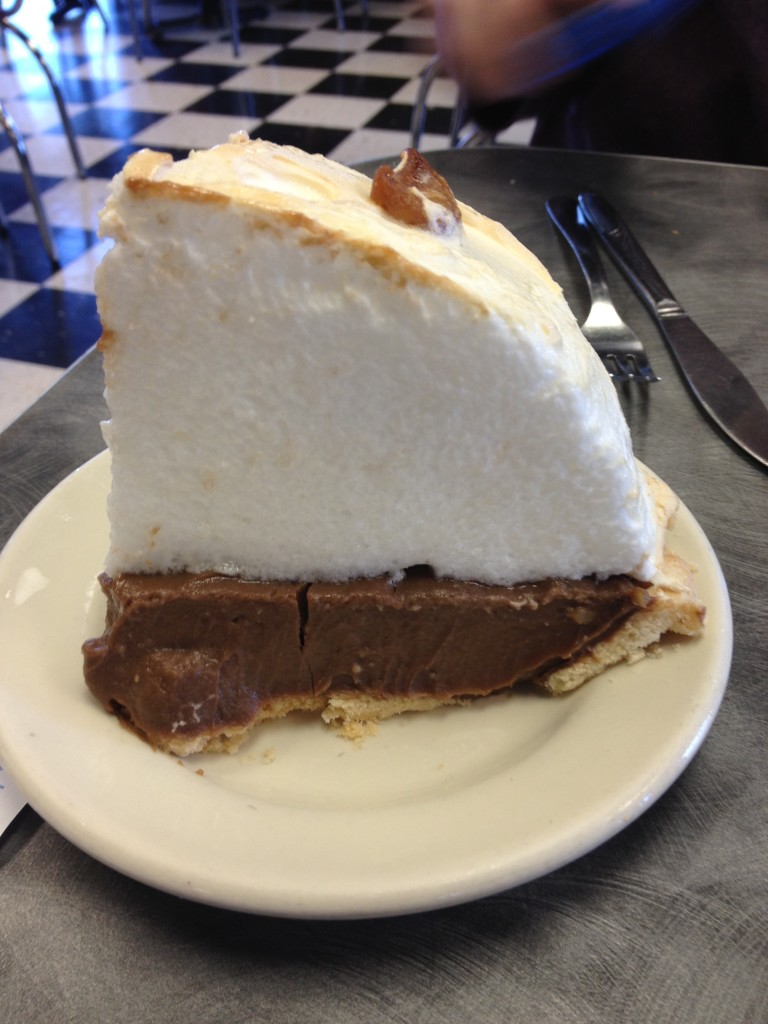 And Scott got Fried Cherry Pie, something I wasn't even aware they had since I couldn't get away from the visual of the pie case.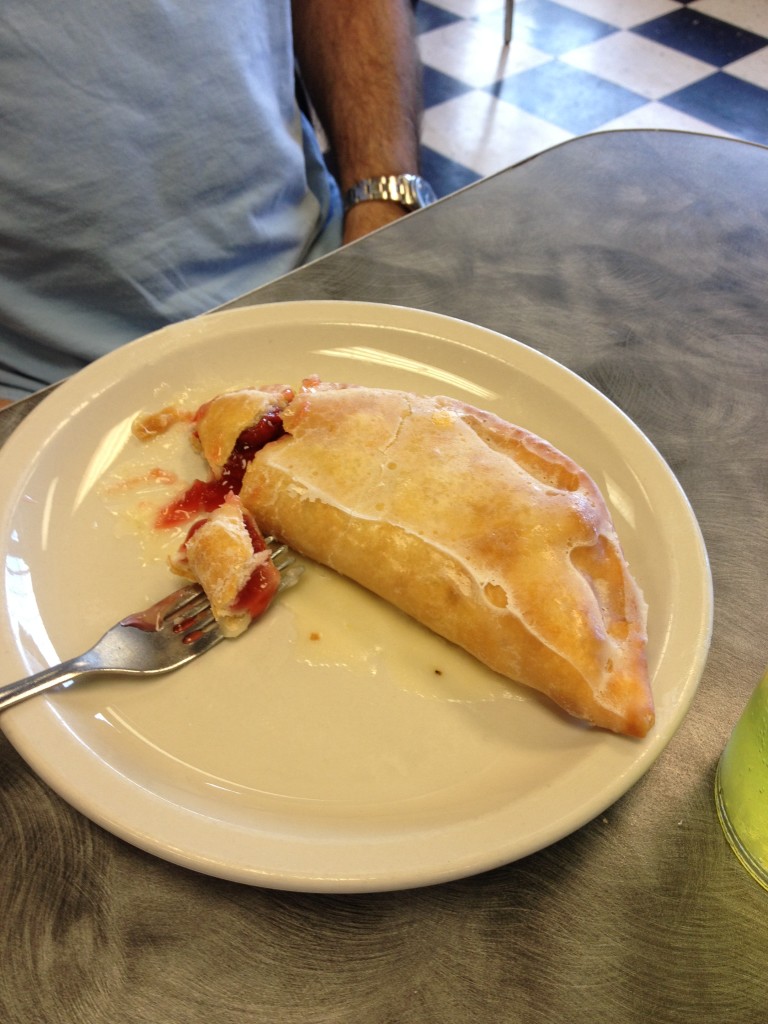 The pie was delicious! The company was fabu!
So who's next? Who's coming for pie?
Many thanks to Laura and Scott for treating us to pie. xoxoxo