When I was in 4th grade, we had a spelling bee. The word I misspelled, knocking me out of the competition, was balloon.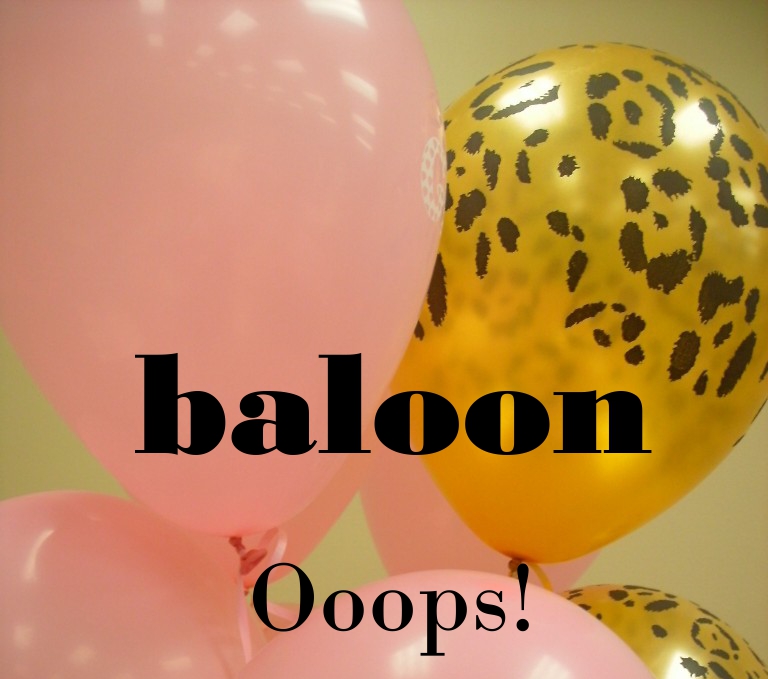 Ultra competitive even way back then, I vowed I would never, ever misspell a word again. Consequently  I'm a really good speller.
Every morning, I make it a point to read different blog posts that come into my email box while I'm sleeping. Something I've seen a LOT this week are misspellings. They jump off the page at me.
When I see that, my first reaction is "Oooooh" Then, ::cringe::
And most of the time, that's it for me. I'm done reading your blog.
This morning, I found a misspelling in a slideshare presentation  The presentation was really well done but I had the same reaction when I found the misspelling. Especially since the presenter referred to the presentation as a "social resume".
The person also said they like the truth. So, I decided to contact them and let them know about the misspelling. I hope they won't be offended when my sincere desire is to help.
I would want to know. For sure.
How about you? If I found a misspelling in your blog post, would you want to know?