You may say I'm a dreamer. It says so right on the front of my website.

And I am a dreamer. The bigger the dream, the better.
It was the dream of doing something big that led me to direct pageants. I had always wanted to compete but my mom didn't like the idea. Eventually, at the age of 37, I competed for the first time. It was great and I was bitten by the pageant "bug".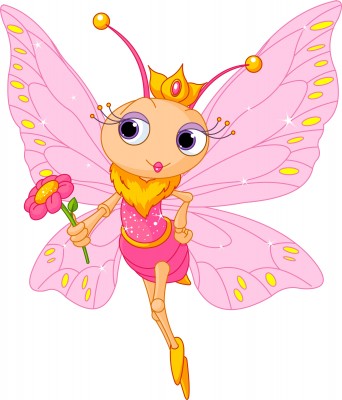 All of us pageant people know the bug.

I competed for a total of three years before venturing into directing. I knew that I would be a good director. I like people and I like a project.  I think I really excelled at all of the technical aspects of pageant directing.
What I didn't count on was the complete and total satisfaction I would get from working with the women that I would direct. After several years, I viewed myself as more of a mentor of women than a pageant director.
A lot of women enter pageants because they have something, some cause, they need to bring attention to. Over and over again, I saw how placing a crown and a banner on a woman would open doors to her that might have otherwise remained closed.
One such woman is Debbie Bunch. Debbie came to our 2009 pageant after emailing me to ask about how she would go about the process of competing the following year. She made her mind up that she was going to compete at that pageant but she didn't introduce herself even though she said she almost ran into me coming out of the ladies room. She knew who I was but I had never seen her.
She then came to the send-off party for our 2009 titleholders. This was where I first met this wonderful, sweet, amazing woman who would become one of my lifelong, forever friends.
Debbie, at the time I met her, had lost a lot of weight but she was still not your typical pageant contestant. I didn't care. I never told my judges that they had to pick a queen of a certain size. To me, the total package, was the more important thing and Debbie had so much going for her.
What Debbie wanted to do with her title was to bring attention to a very serious and, sadly, common issue: sexual child abuse. Debbie is, herself, a survivor.
Crowned as Mrs. Canadian County 2010, Debbie went right to work. She was determined even though she was a little hesitant. I felt like my encouragement allowed her to go after her dream of making a difference in her community against child abuse.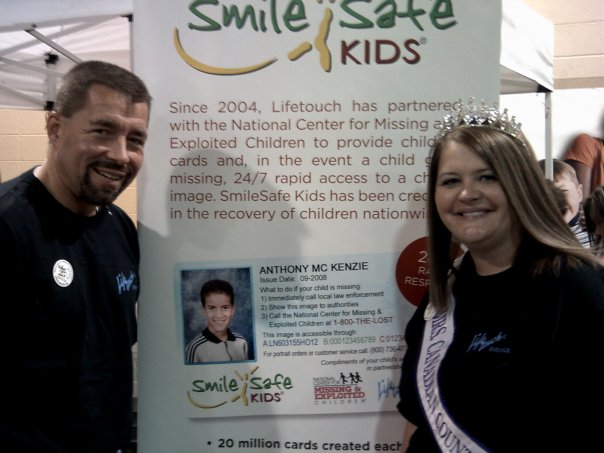 Debbie didn't win the 2010 Mrs. Oklahoma crown but she finished just out of the top 5 in 6th place. Pretty great for a girl who told one of our judges that she didn't deserve to be Mrs. Oklahoma more than any of the other girls. She also won the Pageantry Spirit Award because she completely exemplifies what that award is about.
Since then, Debbie has done amazing things. And, like I said above, I'd like to believe that my encouragement helped her to live her dream because she is doing it!
She has been named the National Spokesperson for Dreamcatchers for Abused Children and works hard in her efforts to help them with their mission.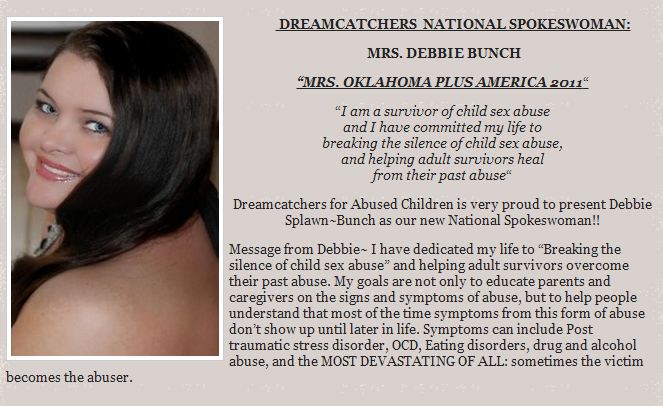 She recently held a candlelight vigil during child abuse awareness month. In a weekend full of the most incredibly awful weather that pulled attention away from her event, it was still well attended and called a resounding success by Debbie and others who were involved.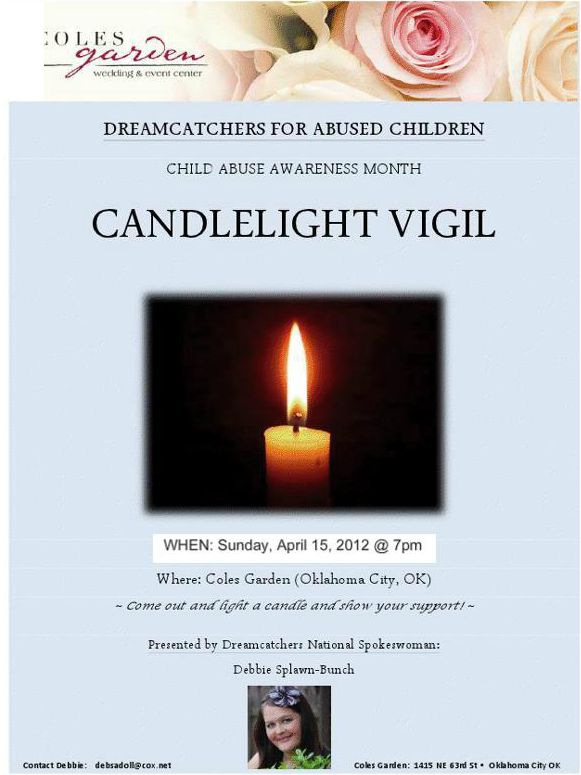 After the vigil, she began working on a bill that would require all sex offenders to wear ankle tracking bracelets. I know this motivated woman will make sure this bill is passed and made a law.
Debbie has even begun her own national pageant called Mrs. Community Service where she encourages others to live their dreams via community service. Her pageant benefits her charity Dreamcatchers for Abused Children.
I am so blessed to know Debbie and look forward to watching all of the great things she's going to do in her life. If I had even a small part in helping her dream become a reality, then it's more than enough for me.
You can do incredible things if you dare to dream and then actually put your dream into action as you can see by Debbie's story above. I'd like to recommend a book to help you unleash your dreams.
Whitney Johnson has a new book out entitled  Dare, Dream, Do: Remarkable Things Happen When You Dare to Dream, which is available at bookstores nationwide, as well as on all major online retailers, including Amazon, B&N, Indiebound and others." Maybe this is the book you need to give you the encouragement to live your dream.
Whatever your dream is, don't just think about it. Get out and do it. I can't wait to hear about it!