So it's said that you shouldn't judge a book by it's cover but that's entirely what I would do in this instance.
I have been reading Laura Levine's books. They are fun and crazy and cute. Here are the covers of the books I've read.

Don't they look fun?
These are the books of Laura Levine's that the Bartlesville Library has. They also had one other but it was in the Large Print section.
I went ahead and picked it up. I don't mind reading large print and it was a cute story. But…if I had never read Laura Levine, I would never have picked this book up. Here's the Large Print cover.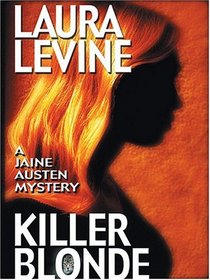 In no way does this cover depict the fun that's held between the covers. It looks dark and scary and I don't read dark and scary books.
Here's the way the book cover of the regular print book looks.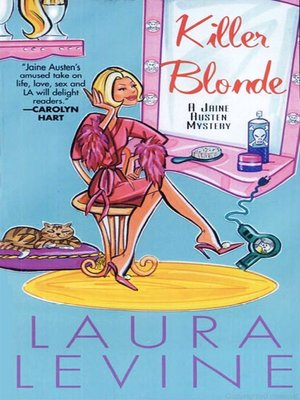 Fun, yes?
I can't understand why they would not use the same fun cover on the Large Print book as they would on the regular print book.
So, in this case you really shouldn't judge a book by the cover if you are reading the Large Print version of Killer Blonde. It's still a wacky, fun caper staring Jaine Austen. It just doesn't look like it.