For the five years I directed the Mrs. Oklahoma International Pageant, I drove five Mrs. Oklahomas to the Mrs. International Pageant in Chicago.
Given how much "stuff" you need to compete for a week and the fact that Chicago is a pretty easy drive, it seemed to make a lot of sense. I always joked with the girls that the twelve (give or take) hour road trip with me was the prize they were looking forward to the most.
What I found was that this uninterrupted time with each other helped us to form a bond that would carry us through the year of her reign and beyond.
So I'm not sure why it is that I'm always so blown away when I receive a gift from one of these amazing gals that is just so right on the money.
We had a dinner last week to introduce the girls to Kristin, who is the new director for the pageant.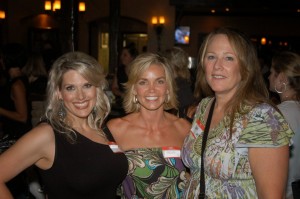 I wasn't expecting any presents other than another opportunity to spend time with "my girls", but Autumn, Mrs. Oklahoma International 2011, came bearing gifts.
First, there was a canvas wine bag with the saying, "So much wine, so little time!"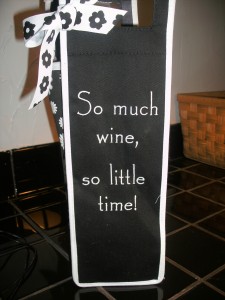 If you've been following me around twitter, facebook or in real life, you'll know that I'm trying all kinds of new wines to try and get my fill since there is no alcohol allowed in Saudi.
Inside the wine bag, is a bottle of Middle Sister Rebel Red wine.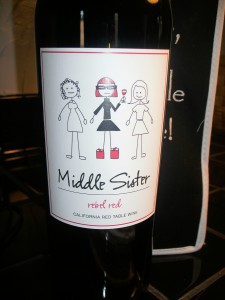 I am totally that sister down to the platform shoes!

Then came the hand painted Queen wine glass.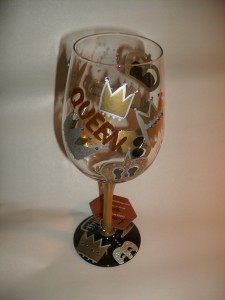 Of course we all know that I am the Queen.

And last, but certainly not least, came the beautiful Willow Tree sculpture called "Grandmother".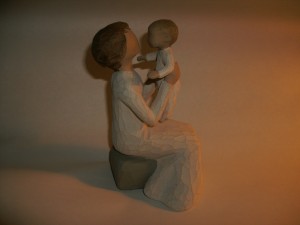 This just made me cry. Joyfully, of course.
The girls know me and Autumn is no exception. I love it and I love them.
Thank you, Autumn, for your beautiful, heart felt gifts.
xoxo Lauri