Last year, we bought my Jeep before we headed to the Mrs. International Pageant in Chicago. Because we don't believe in credit cards, it's been difficult to rent a big vehicle each year with a debit card. David didn't want to see a melt down at the airport again so he bought me the Commander.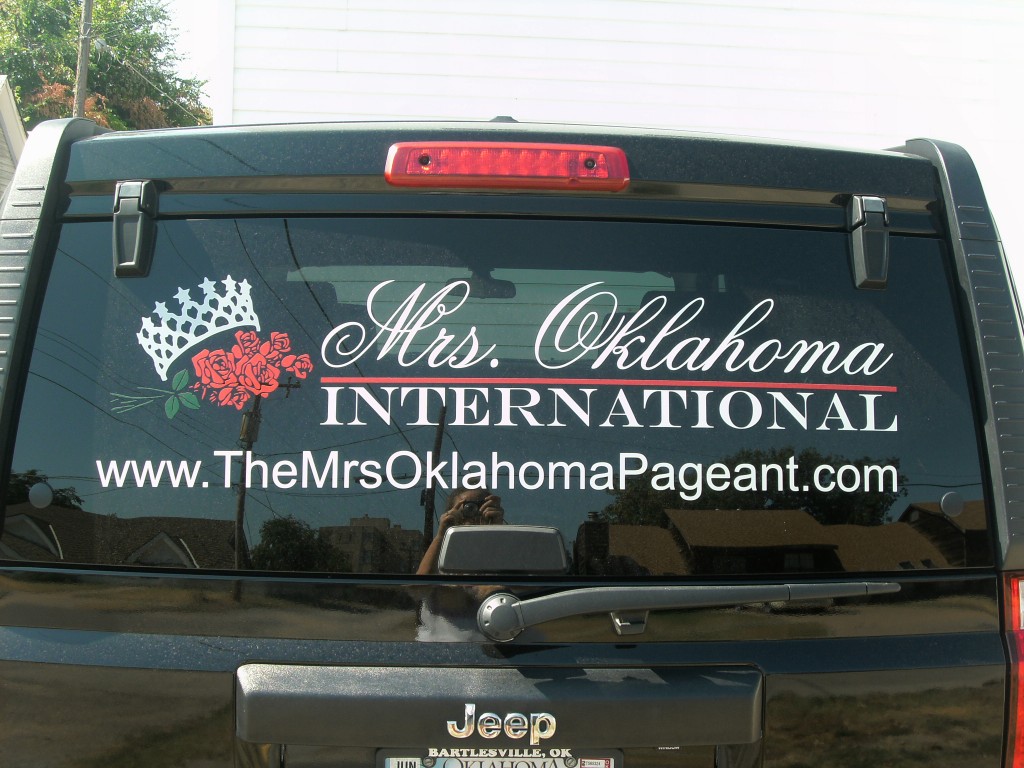 The first thing I noticed was the BIG back window. "Marketing space," it said to me. So I contacted my twitter friend Jason, to get a sign put on the back window.
When we got to Chicago, my car made it onto the Pageant Cast's facebook page before a photo of Mrs. Oklahoma did.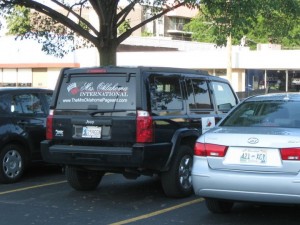 Well, as of July 31st, I am no longer the director of the Mrs. Oklahoma International Pageant. So it was time to remove the sign.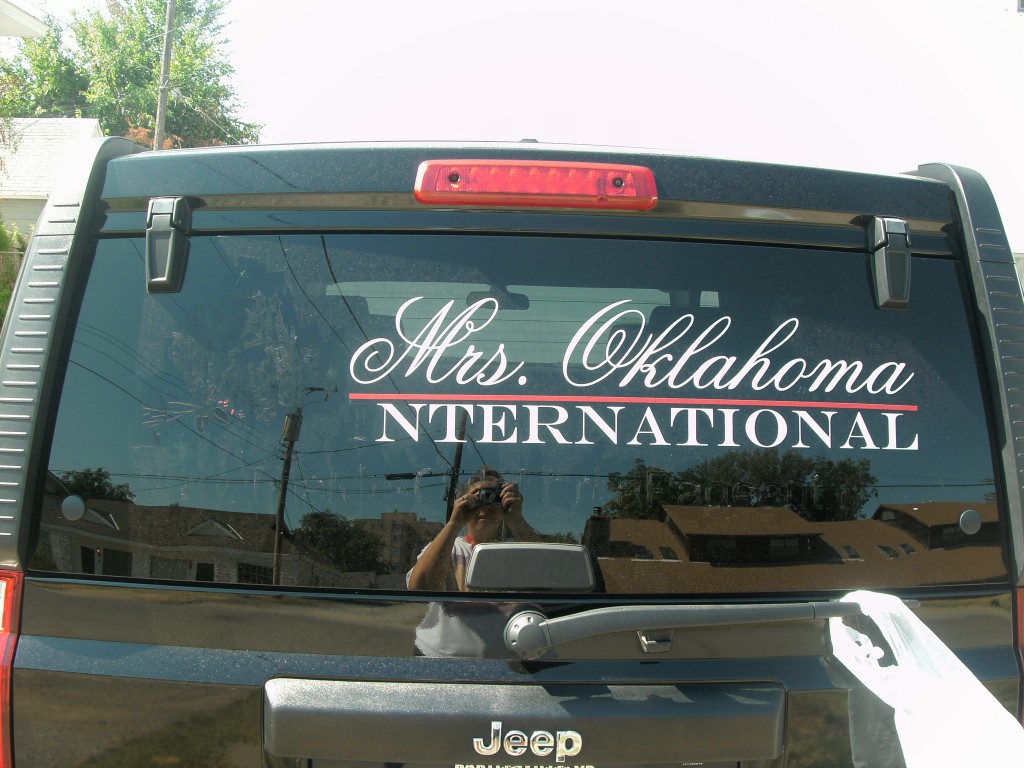 It was pretty easy to use a razor blade to remove the sign.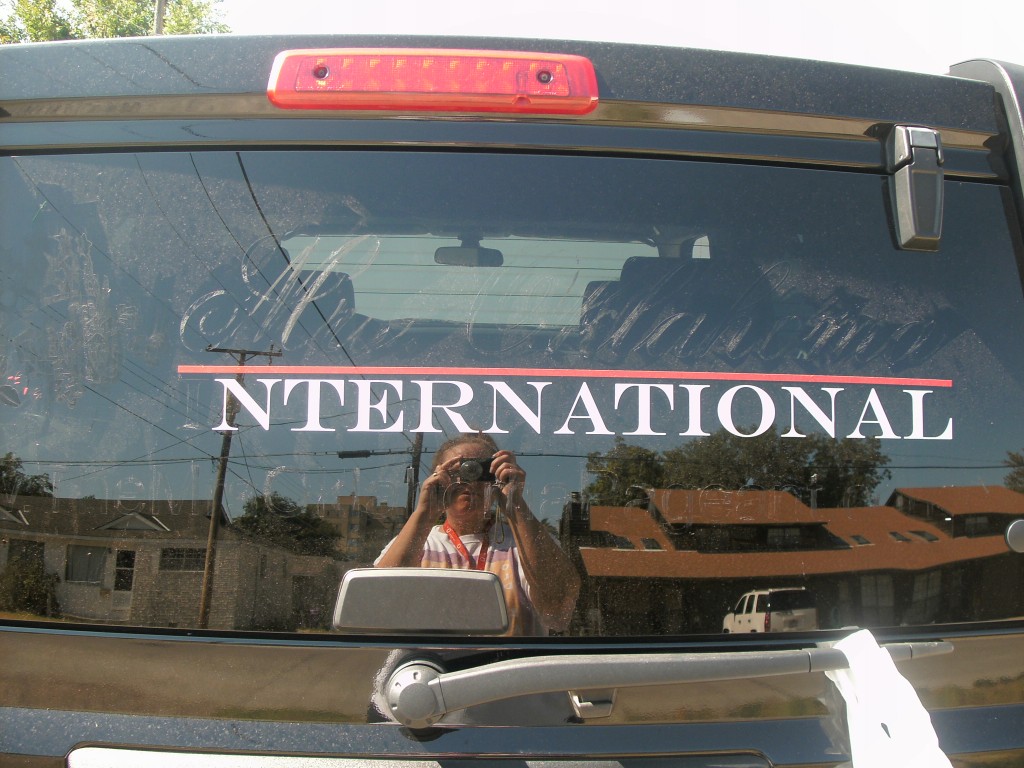 Then some nail polish remover to remove the sticky stuff and some Windex and…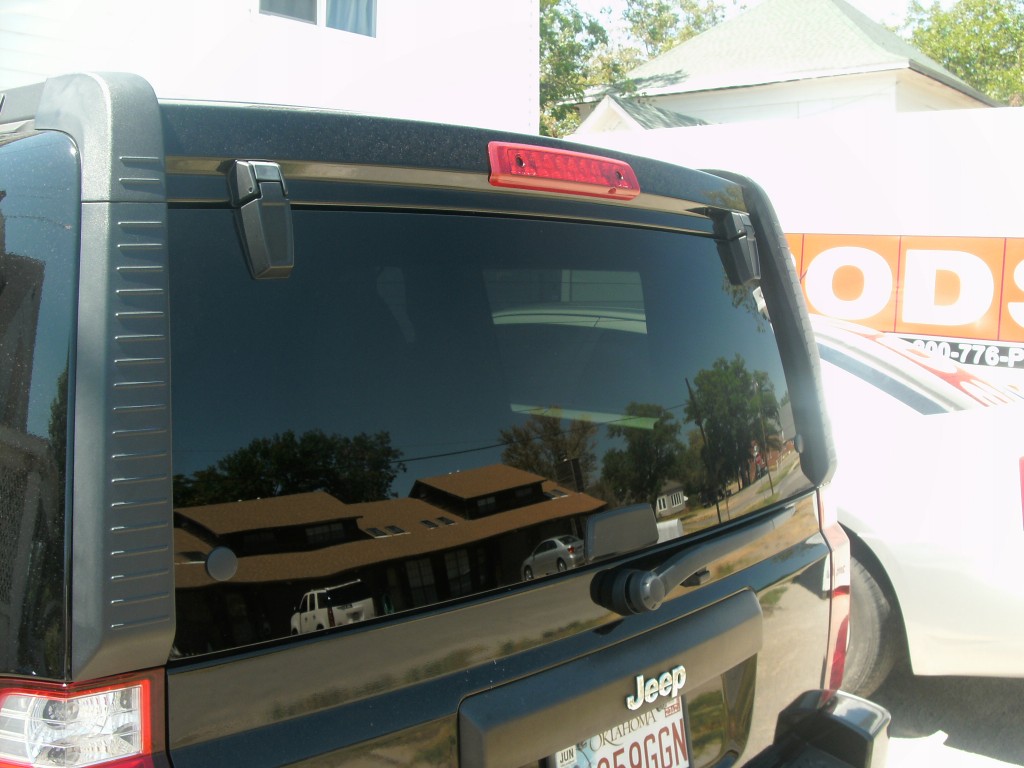 Voila!
Turn the page.