We found out we were going to Belize and they told us that the day after we arrived was a national holiday. I took to Google to find out what the holiday was and found that after almost ten years, they were once again holding a Miss Belize Universe Pageant!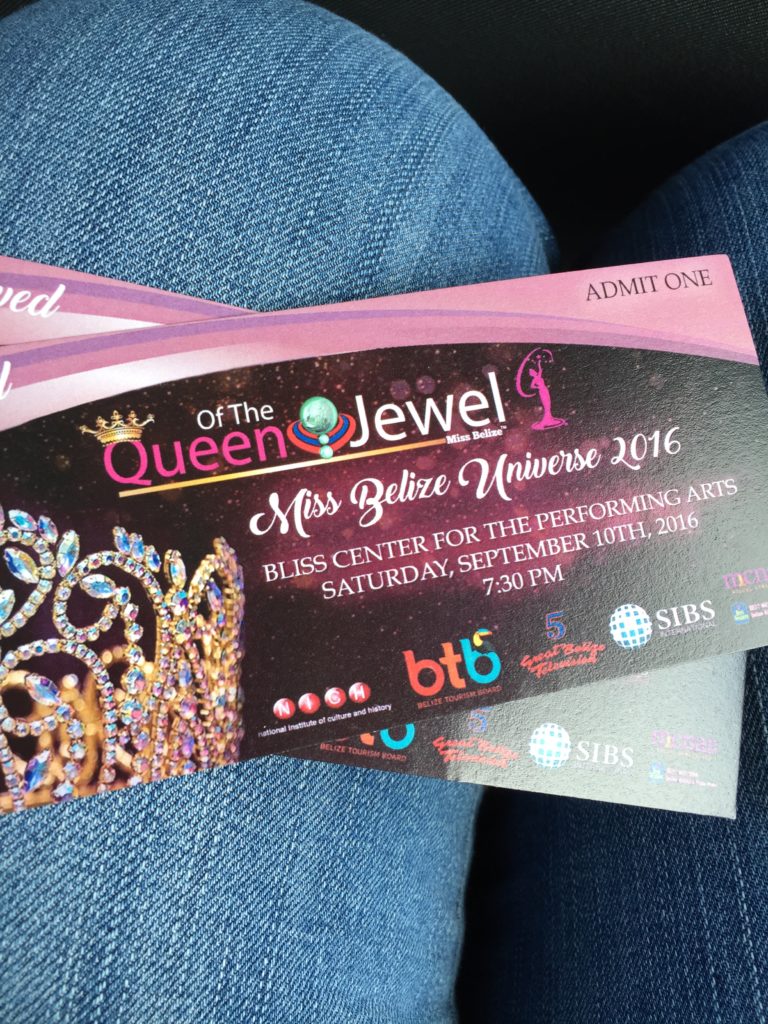 Of course, I wanted to go. David talked to the people there and they secured tickets for us. I think this was a good idea because at the pageant they mentioned they had sold out quickly.
It was fun to attend a pageant in another country. The entertainment was awesome. There were no artists I'd ever seen but everyone else in the building seemed to be very familiar with them and their works.
It was the standard Miss Universe preliminary pageant including an opening number,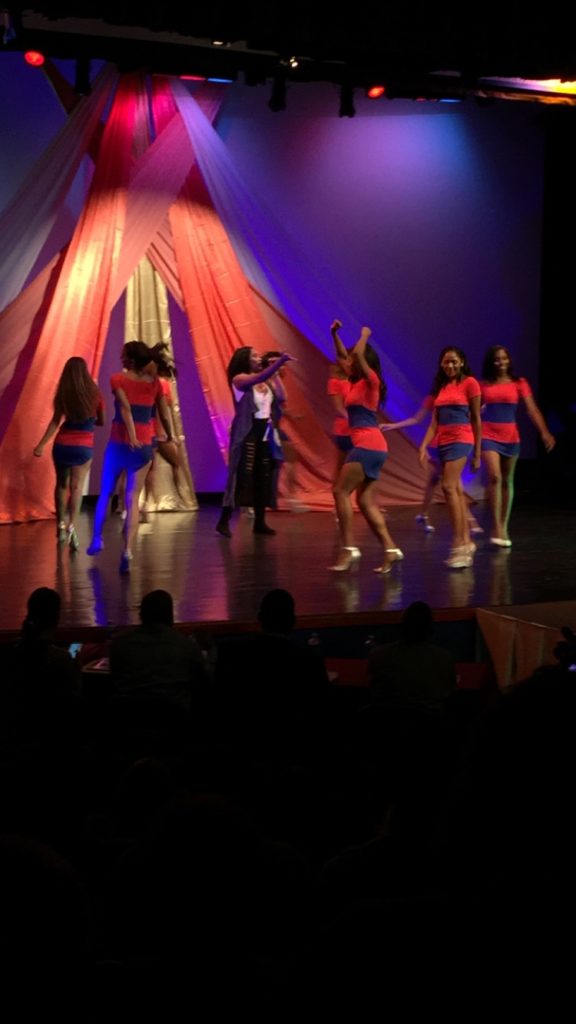 Swimsuit competition.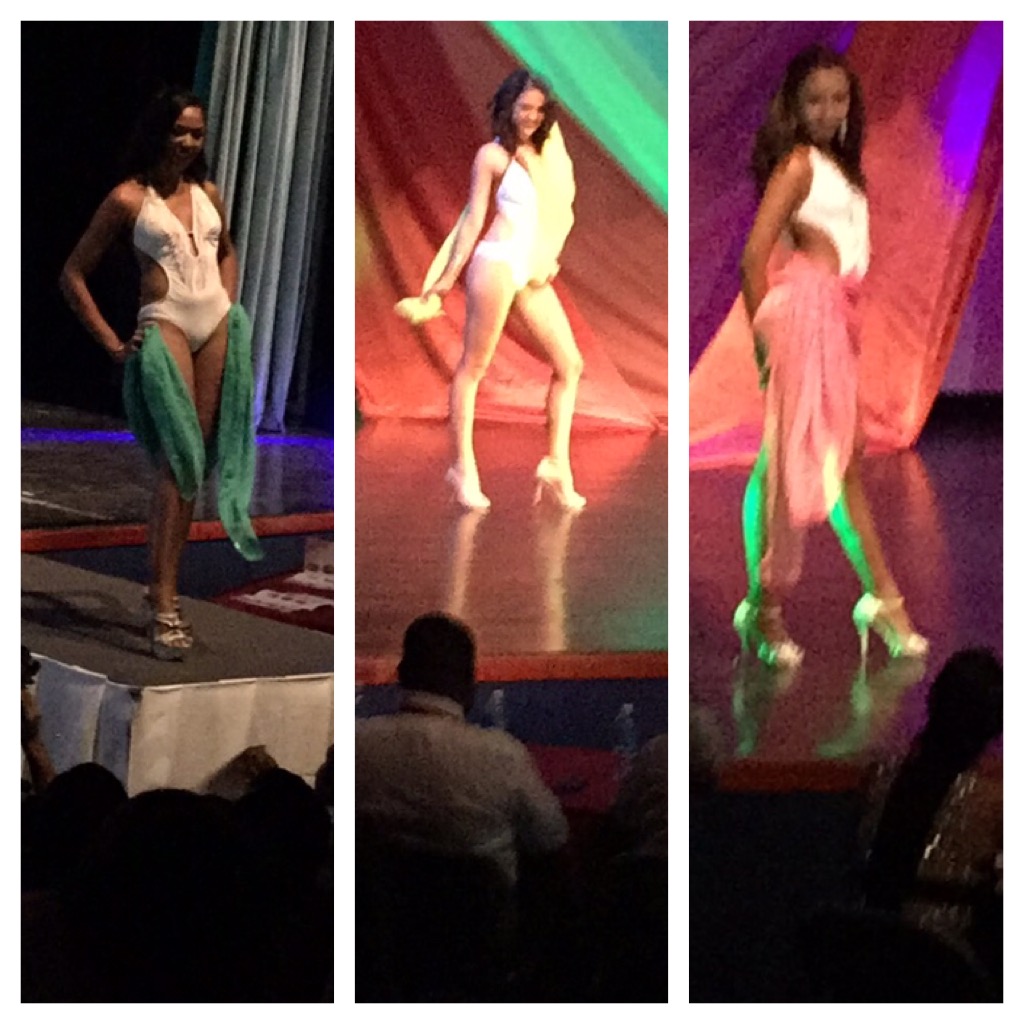 Evening gown competition.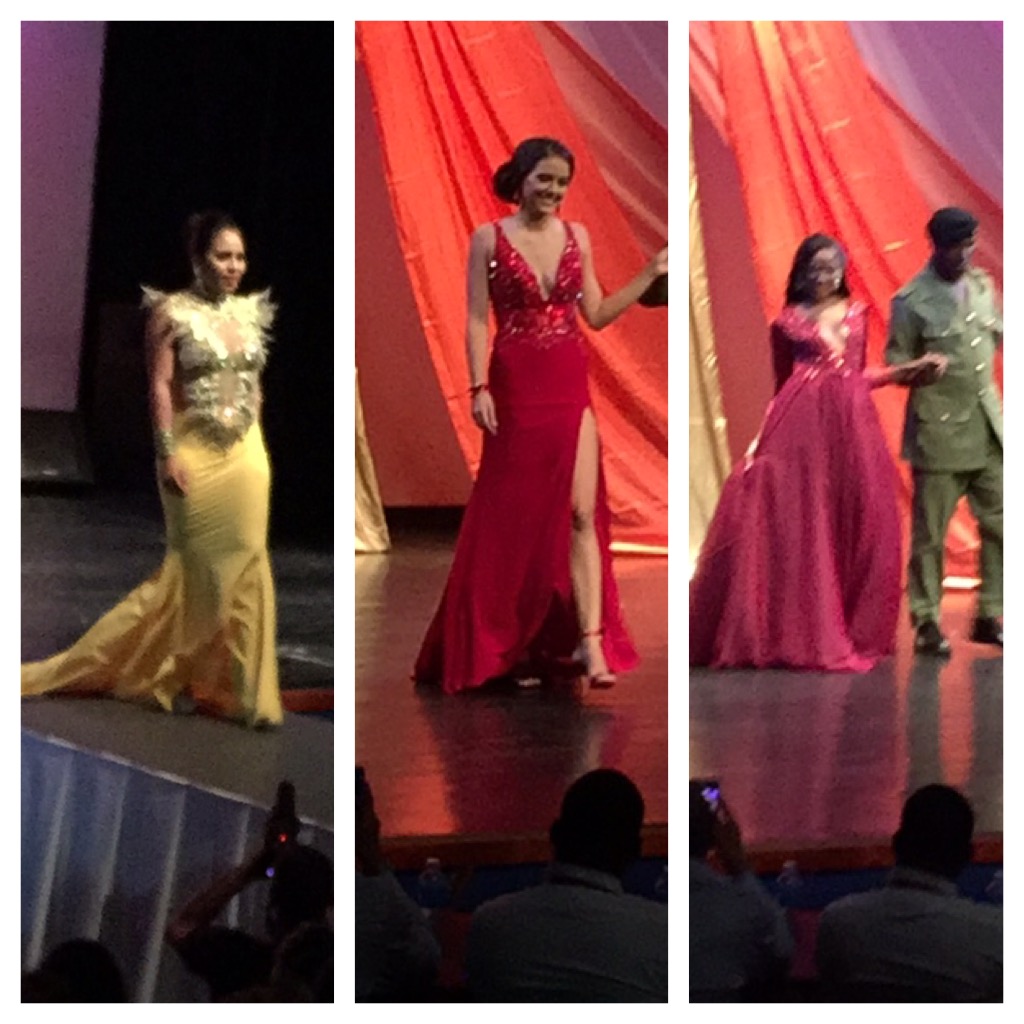 And onstage questions.
In addition, each girl had to create a national costume based on the theme Made in Belize. This was my favorite part of the pageant as the costumes were amazing! I thought it was cool that, not only did the contestant win the prize, the prize was also awarded to the costume designer.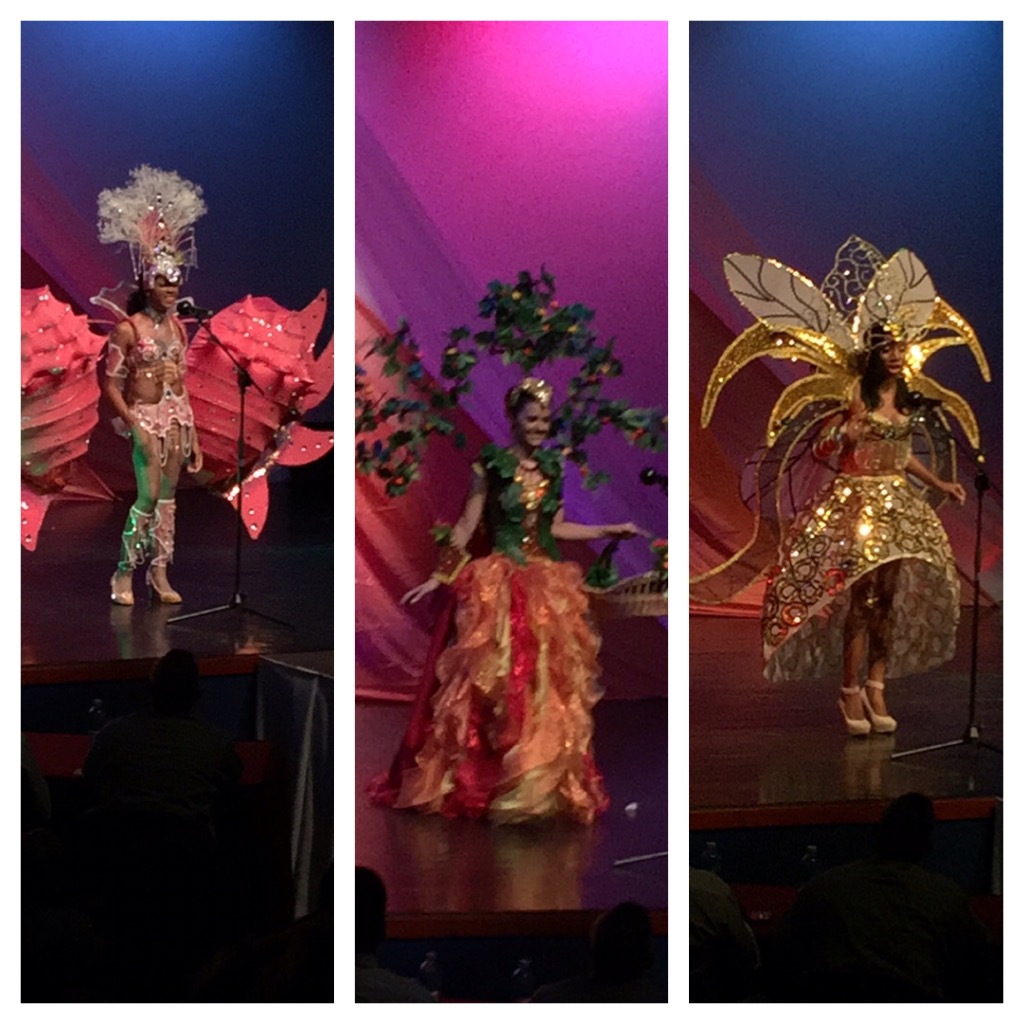 It was really, really hot in the PAC (they are going to be getting an air conditioner upgrade soon, I understand) but other than that, I really enjoyed seeing Rebecca Rath of Dandriga crowned Miss Belize Universe 2016.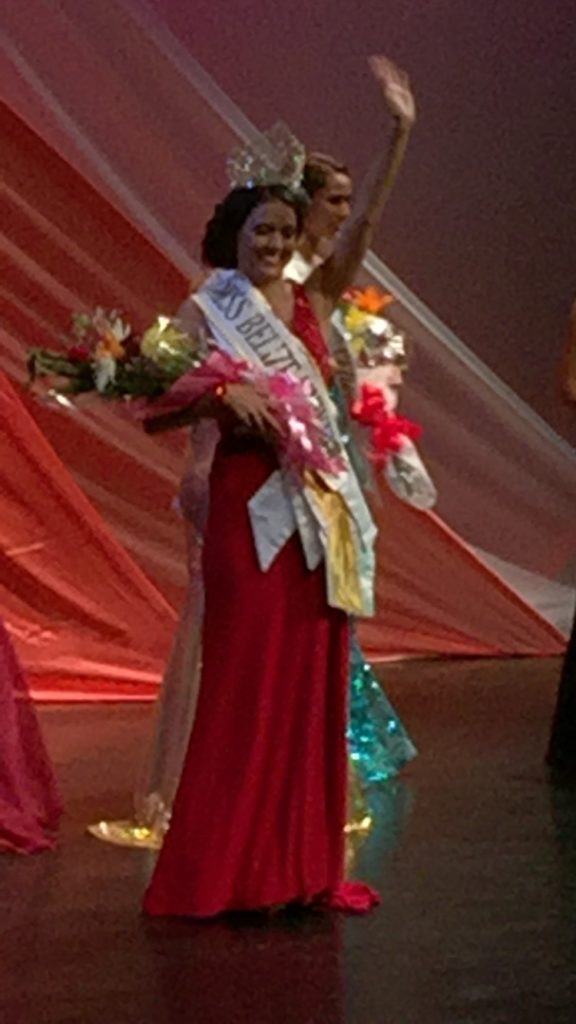 I picked her as the winner from the opening number. She just lit up the stage. I look forward to watching her at Miss Universe!