The other day when we were dropping the glambaby back home, my daughter-in-love, Nikki, asked if I wanted four avocados. They were pretty ripe and she wasn't going to use them. I love avocados so I said sure.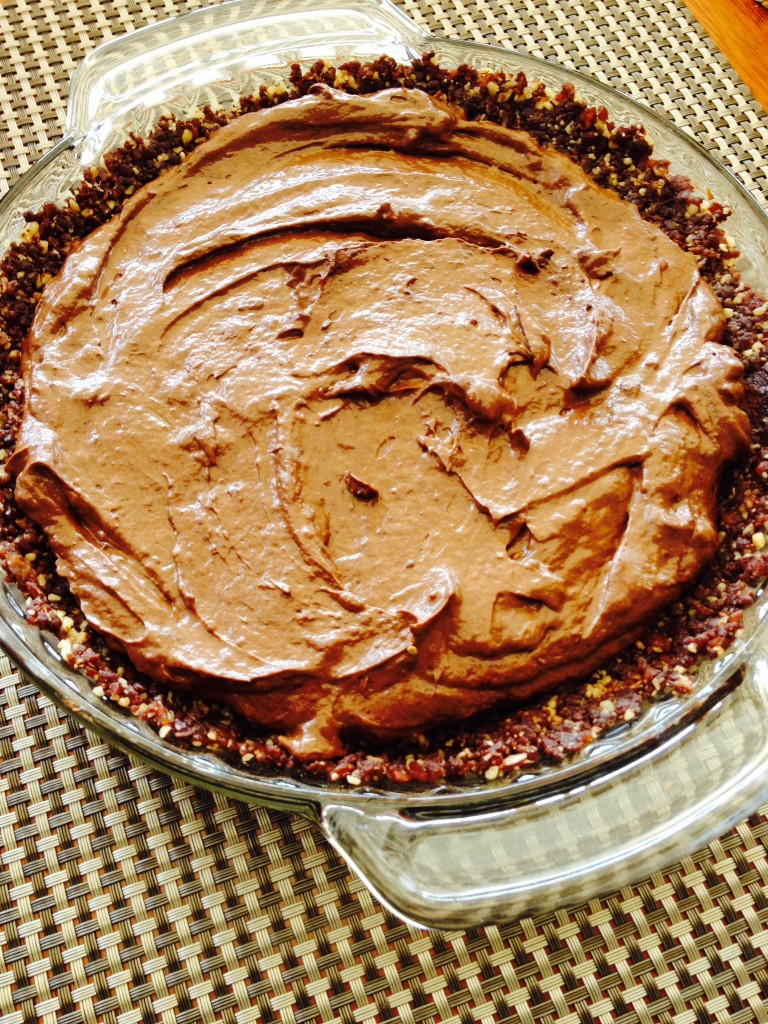 I needed to use them right away, though, four of them. They were very ripe. That's a lot of avocado for me to eat alone. I remembered seeing a chocolate avocado pudding recipe so I searched for it. Since I also had some dead bananas, it was a perfect thing to use the avocados for.
I thought, just maybe, that if it was good enough, David would eat it. And he did. He said it had an unusual flavor but he liked it. Awesome!
So today, I still had two very ripe avocados and two very ripe bananas left. On Tuesday, Nikki had given me some dates so I decided that I would make a chocolate pie with these things. I made the chocolate avocado pudding I made last night and then made Fudge Babies into a pie crust.
I'm really looking forward to trying this after dinner. It looks delish! The best part is, it's healthy and has no sugar in it. 🙂