Sunday was an absolutely gorgeous day here in Tulsa. Although there was a high wind advisory, that never happened and the temperature reached 70 degrees.
I wanted to take that day to paint the headboard for the guest room that I got from Craigslist.
I fell in love with, not only this comforter set, but also the way the white headboard looked on the gray wall. So I was looking for a headboard that would show the wall through it.
I found this headboard on Craigslist within the $50 budget I set for myself.
Then I got three cans of white spray paint. Which was a bad mistake. I don't know if I just stink at spray painting or the paint was cheap or what but it didn't go on very smoothly. And my pointer fingers hurt so much from trying to spray the paint. So I ran to the store to get a can of white semi-gloss paint.
What a fabu idea! It looks amazing.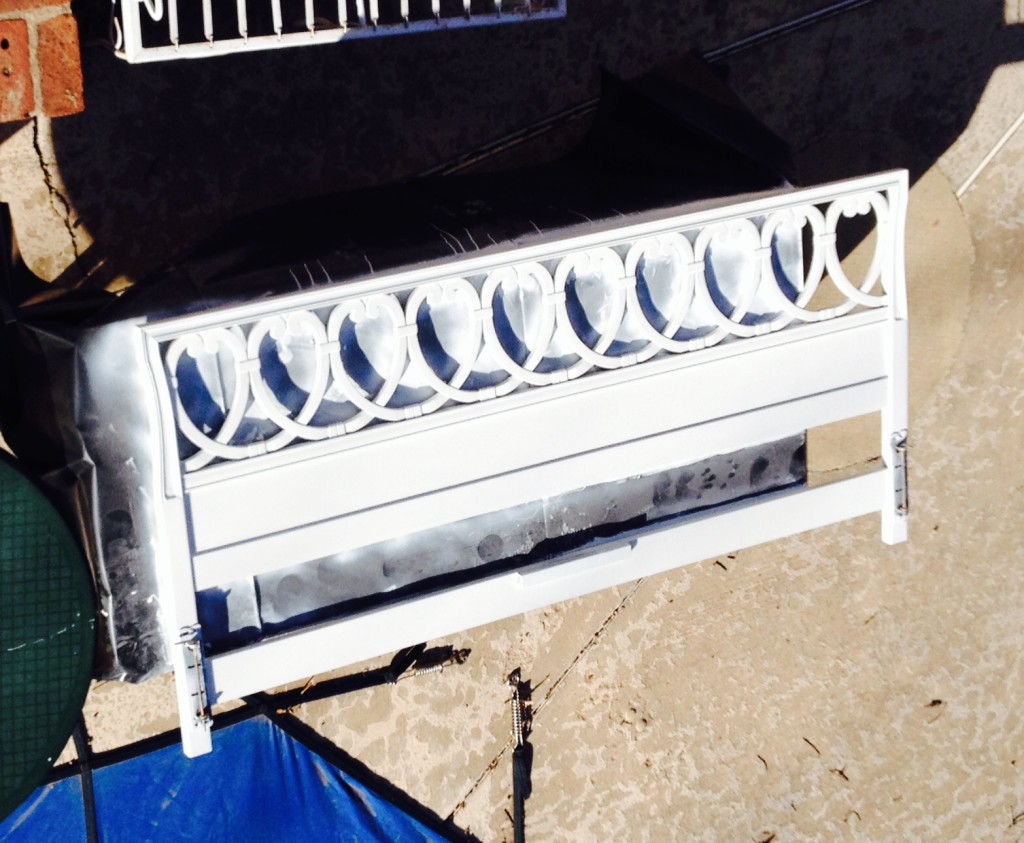 I can't wait to see it against the wall with "Shaken Not Stirred" peeking through. 🙂