While we were on our magical mystery RV tour (We're back now. It was fun.) I realized that I was terrified of propane. I didn't want to use it for anything if we could help it. I was afraid it would blow up. People have told me this is not the case but I didn't want to take any chances.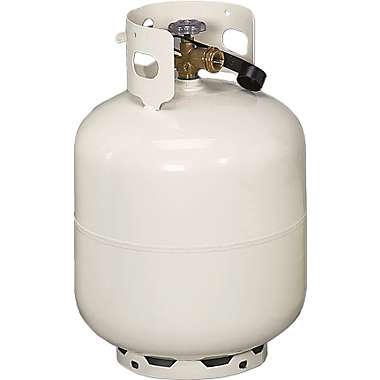 We never used the stove or oven in the RV and had the fridge on the electric mode. I think that we probably used propane for the hot water heater because we only found out that it would run on electric when we were showing it to the man who would eventually buy the RV.
Anyway, cooking became challenging. We used our George Foreman grill and crock pot a LOT. But I wanted some over easy eggs. So we got a griddle.  We like veggies but since we would have to turn off the a/c in order to microwave them, we decided to get a steamer.
I found an very nice Black and Decker Flavor Scenter and Steamer at the Goodwill for $3. Score!
And we were set. Until I was looking for a snack one day and there were no hard boiled eggs (one of our favorite paleo go-tos) in the fridge. And I wondered, "Can I steam eggs to make them hard boiled?"
After a google search I found out that it was indeed possible and, so, another non-propane hurdle was crossed.
But here's something I didn't know until I actually steamed the eggs the first time. Not only is steaming the easiest way I have ever hard boiled eggs, they are extra easy to peel. Every single egg. Every single time. 🙂
Now I know you want to steam eggs too. Here's how I did it.
I filled the water to the low mark.
Put a dozen eggs into the basket. It's a perfect fit!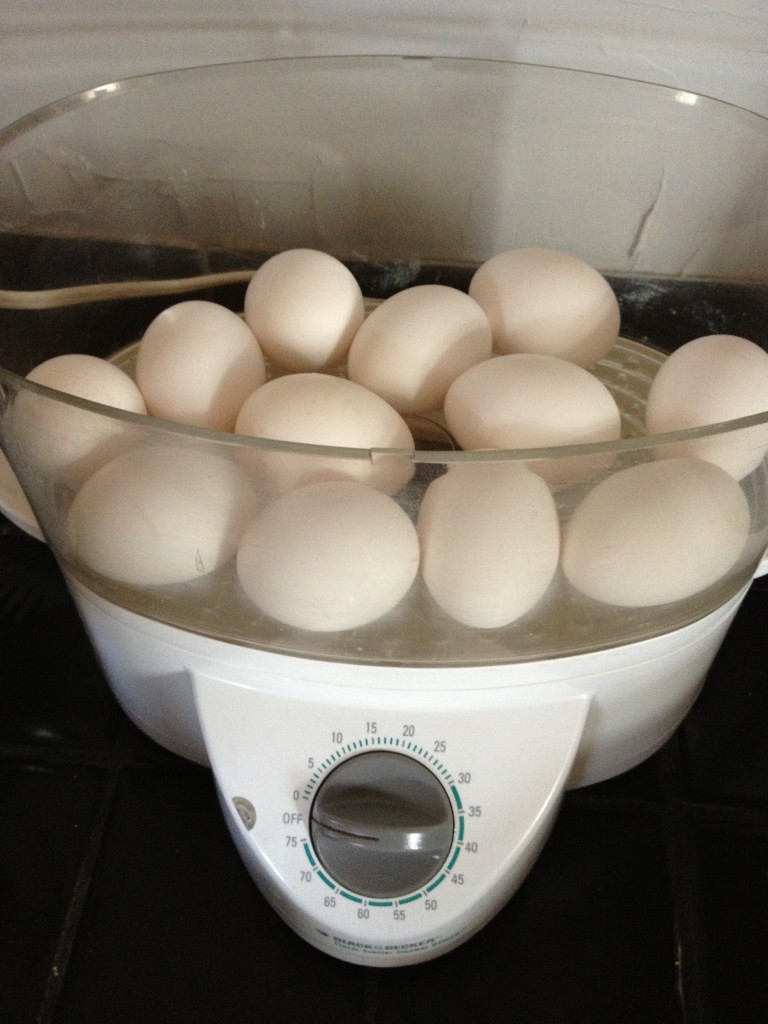 And steam for 25 minutes.
When the buzzer dings, you take the basket and plunge it into cold water.  Because of the holes in the bottom, plunging the eggs into the water becomes easier than any other method!
That's it! Fabu hard boiled eggs that last longer than the ones that you bake in the oven and are easier to peel than any before. I wish you luck finding your own deluxe steamer at the Goodwill. 🙂