And no, I'm not talking about your safety while riding a bicycle. I'm talking about the safety of your bicycle.
I just opened our resident portal here in California to report that my kitchen light is flickering when I saw a note that two bikes had been stolen from our supposedly secure parking garage. Having had one of our vehicles broken into already and seen people in the garbage dumpsters who I'm pretty sure don't live here, I have never considered leaving my bike in the garage.
Instead, when I'm not riding it, my bike lives in the entry way,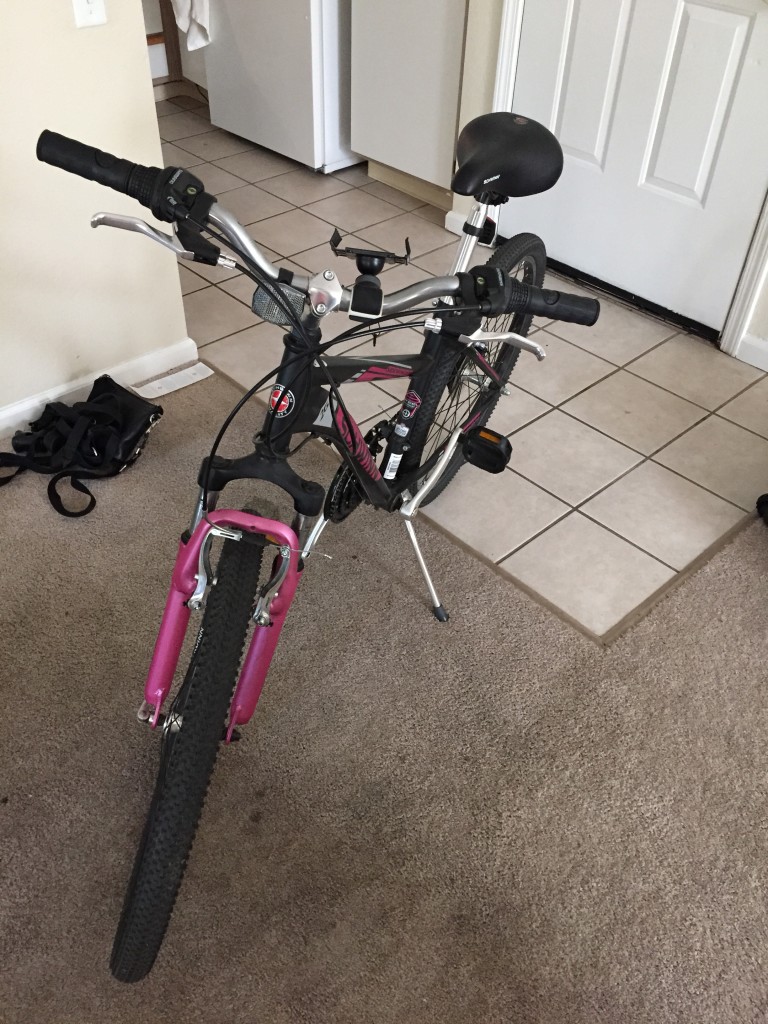 or next to the stairs (both of which David hates, but I get busy you know),
or on the balcony which really makes the most sense to me.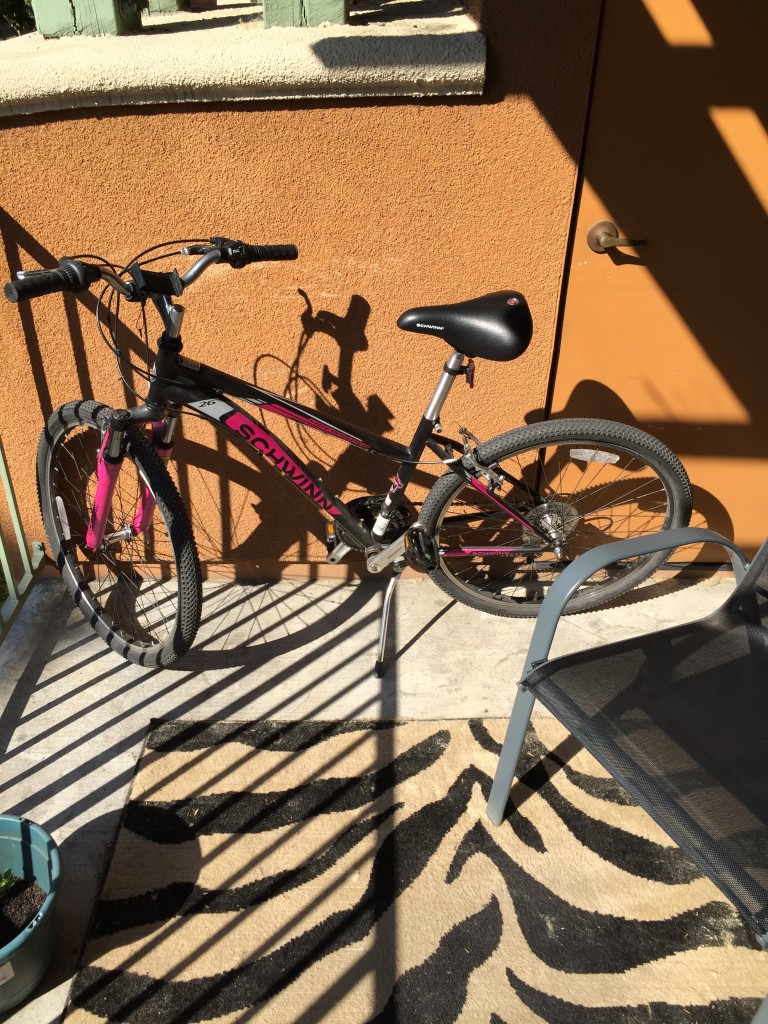 There are lots of bike riders in San Jose. When you ride around you see bikes locked up but that's clearly not enough because, additionally, you'll see they have a wheel or the seat removed for extra safety.
It was really interesting when I was home in Tulsa last week. I was getting into my car after picking up my pizza (vegan) and noticed a family ride up on bikes. Well, maybe it was a family with a lot of kids or a family with their kids and their kids friends. But in any case, there were at least eight people and eight bikes.
Do you know what they did when they got to the front of the restaurant? They got off of their bikes, parked them and went in the door to eat. There wasn't a lock among them. All the seats stayed in place as well as the wheels.
I reflected about the bikes here in San Jose and came to the conclusion that bikes are much safer in Oklahoma.
I'm not sure if this is a good thing or not, though. Does it mean Oklahoma has less thieves? Less active people? Better things to steal?
As I ponder this, I'll continue to ride my bike and keep it safe. In the living room. I mean on the balcony. 😉