I started picking up the glambaby on Thursdays back in August. It's so awesome because I get to spend the whole day with her. We do all kinds of things but one of the things we've done since the beginning is Storytime with Miss Nha.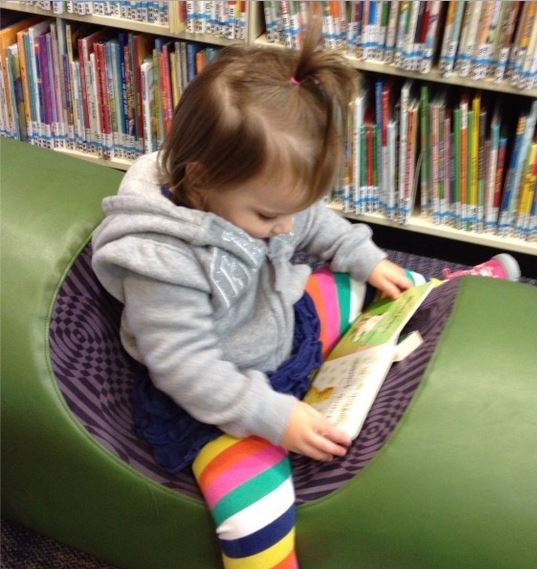 Since reading is one of my favorite things to do, I wanted to teach the glambaby about the library. I checked through the Tulsa Public Library's events and that's where I found the Thursday morning event at Nathan Hale Library.
Every week when we would get to the library, the first thing we would do if I had a book to return, is the glambaby would drop the book into the return slot. Then we'd head to the beads.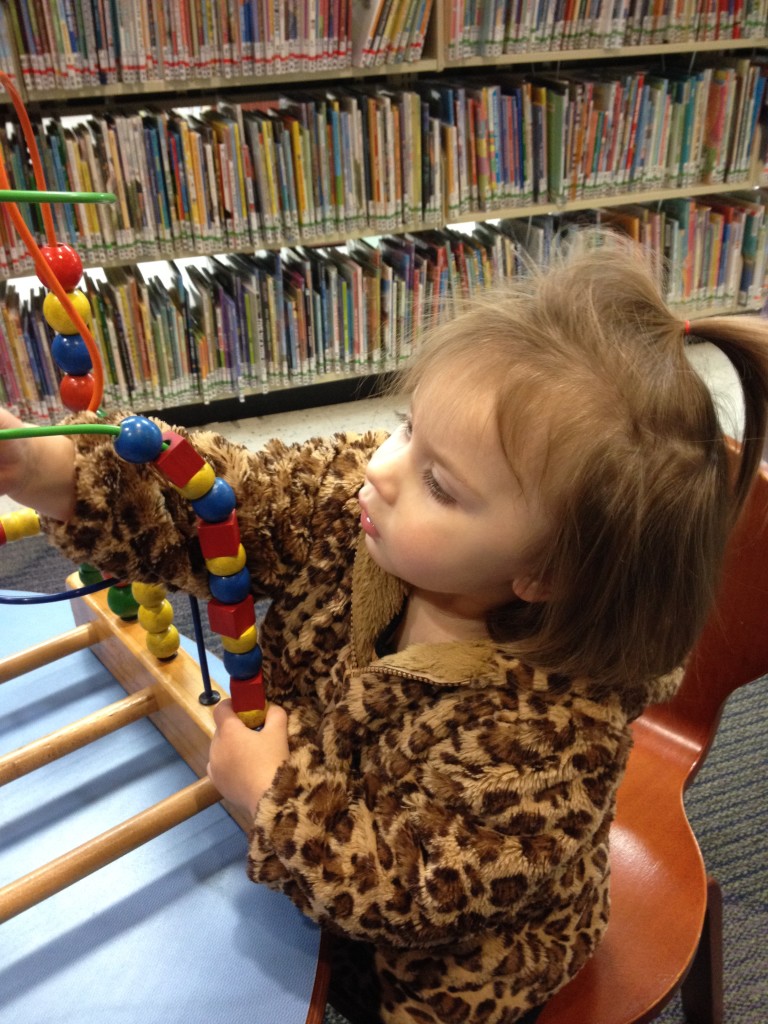 After that, it is time for stories! There are little carpets with the letters of the alphabet on them. The glambaby loves the D carpet.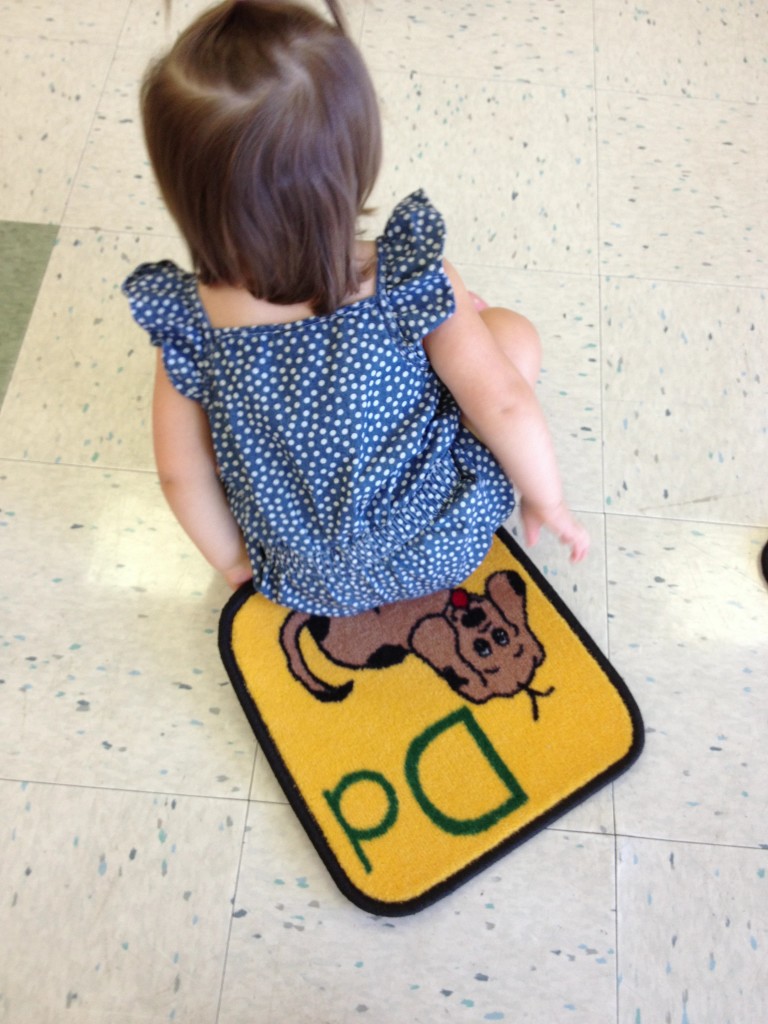 There are stories.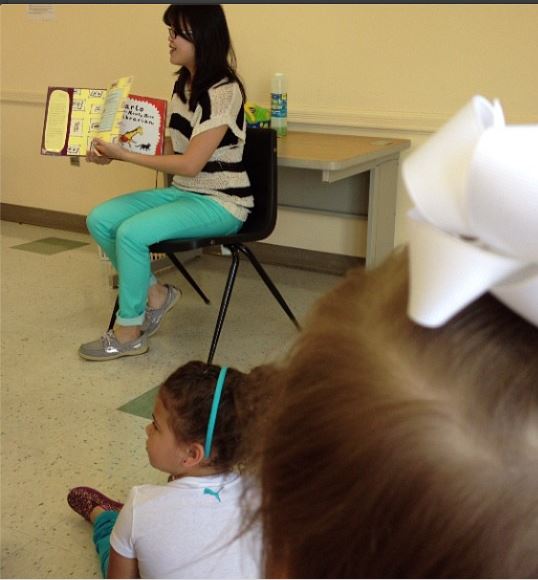 And rhymes.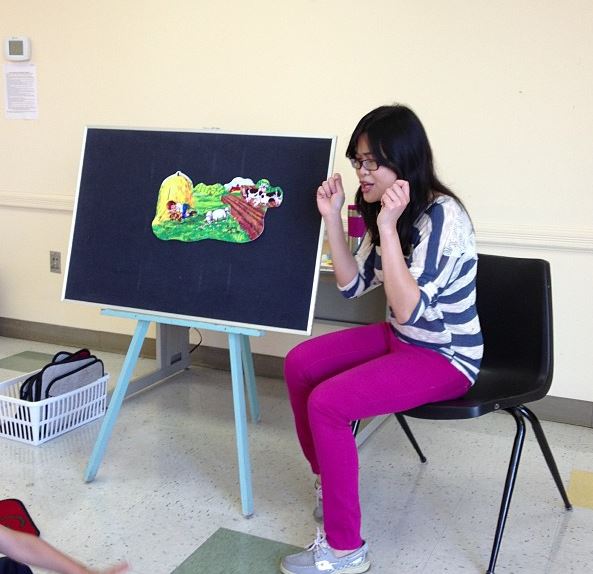 And bubbles. And songs that have dances with them a lot of the time. At the end, is the all important sticker picking. 🙂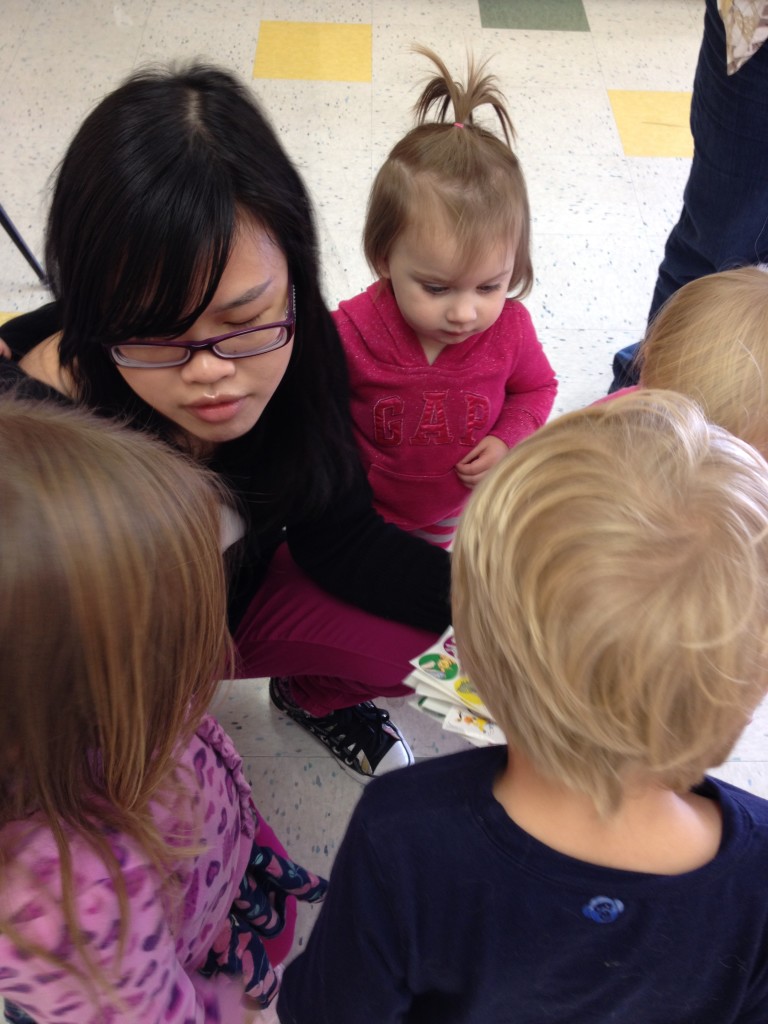 It's great fun and the glambaby, although she was hesitant at first, eventually started coming out of her shell and really getting involved. The last time we visited, she was slapping her knee in laughter, it was so cute.
Now, in the new year, the glambaby is going to school on Thursdays so we won't be going to Storytime with Miss Nha anymore.
Thank you from the bottom of my heart, Miss Nha! Aniston and I had so much fun! 🙂