A couple of years ago, I pinned a cake to my Easter board at Pinterest: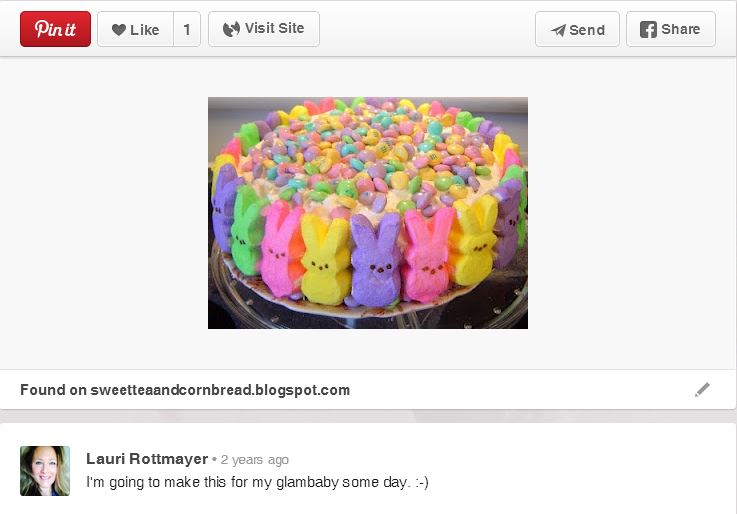 Look at the comment.

So I decided this was going to be that day and gathered what I needed. It was really easy.
I made the chocolate layer cake in 6 inch pans because we really didn't need that much cake and it makes it just her size. Then I made buttercream frosting and tinted it purple. Put that together, attached the Peeps all around, sprinkled Easter M&Ms on top and Voila! My cake: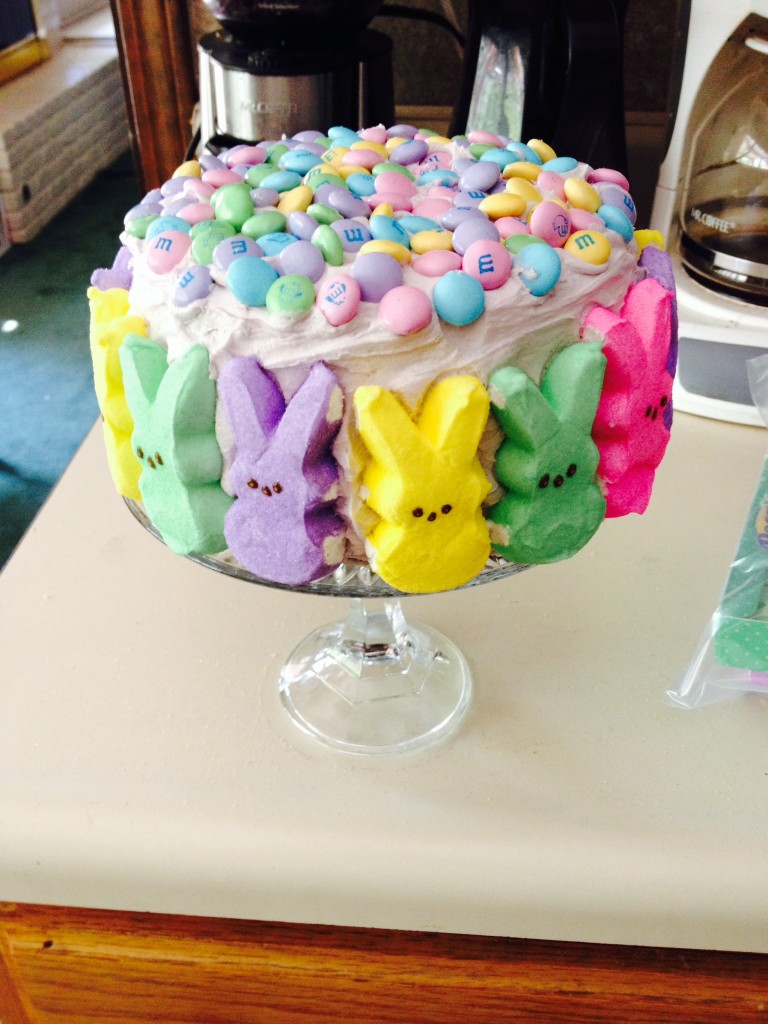 I was really happy with the way it turned out and hoped the glambaby would love it, too.
We had it for brunch today and she loved it!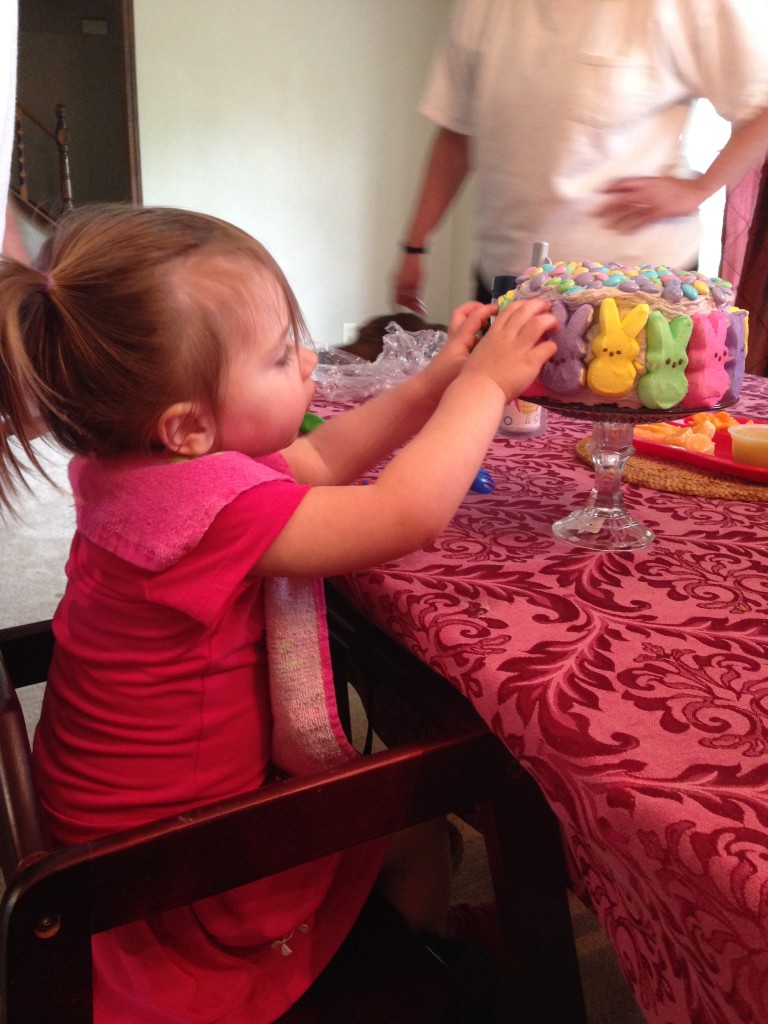 She wanted the Peeps off of it. She decided earlier that she likes Peeps since they are marshmallows which she loves. She then proceeded to eat the ears off of every bunny Peep she got a hold of. She liked the M&Ms that were on top of it, too. Honestly, I'm not sure if she even ate the cake part of it but I knew the way it looked made her happy and that was enough for me.

Success!