Yesterday, I ran over to Costco to get more frozen strawberries. Since I was there, I went ahead and grabbed six more bunches of bananas. I'd just bought a case on Monday but since I always have to have them ripening I figured it would be a good idea.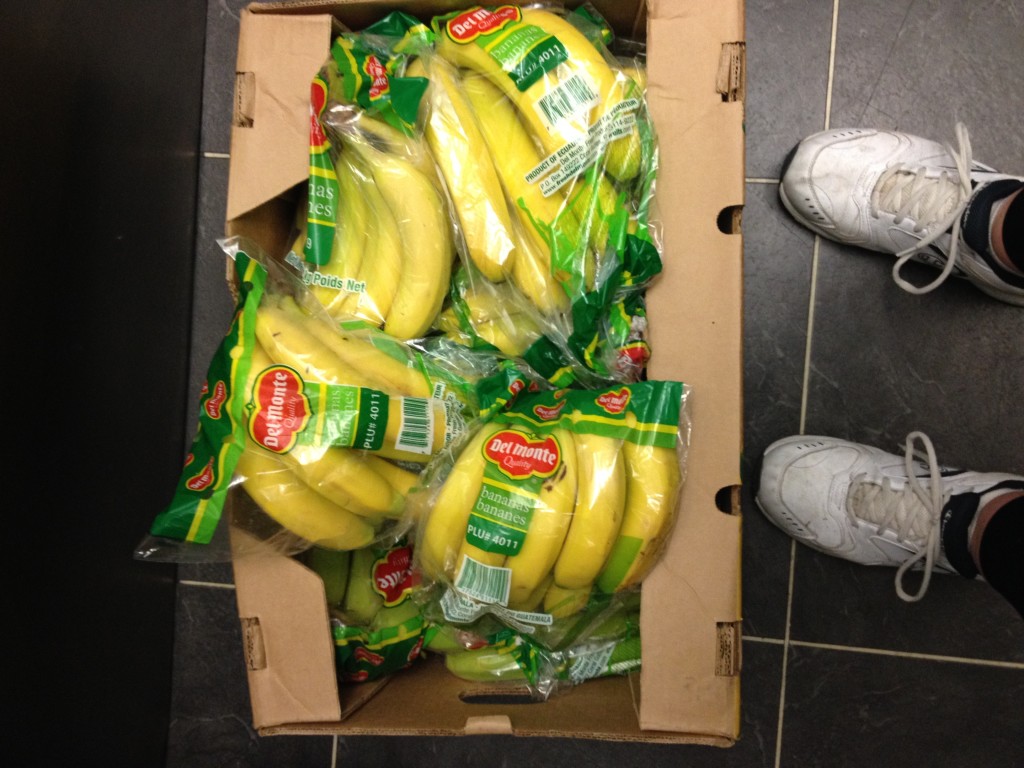 The line was pretty long and the man behind me got a good chance to look at the contents of my basket.
Him: Do you have a monkey at home?
Me: I AM that monkey. Some days I eat as many as 21 bananas.
Him: Well, you know they have a LOT of sugar.
Me: I assure you, I'm probably one of the healthiest people you've ever met.
He looks like he's considering this for a little bit. Then…
Him: You only eat bananas?
Me: No, I eat all kinds of fruits and veggies.
Him: Well, then, you'd better write a book!
I had to laugh. It was just such a funny conclusion for him to come to. I'm sure he noticed that my diet made me a friendly person and I'm sure he'll be looking for my book.