Welcome fall! It's soup time.

The other day, I finally got my Vitamix. I was SO excited. That first night I just started throwing some stuff in: tomatoes, zucchini, red pepper, and I don't know what else and it was good! I was amazed at how the Vitamix actually made the soup hot without cooking it and it really filled me up.
Today we were out shopping and I saw a butternut squash. I'm trying to remember if I've ever eaten butternut squash before but I don't think I have. I wanted to make soup out of it. My first challenge was: how do I peel this thing?
A week or so ago, I got a great julienne peeler that I hadn't had a chance to use yet so I thought I'd try it. It worked great! Chopping the squash after that was a breeze.
I loaded the cut up squash into the Vitamix and blended it. Then I added onion, apples, ginger, allspice and cinnamon and blended it all on high for five minutes.
I ended up with this amazing, photogenic soup!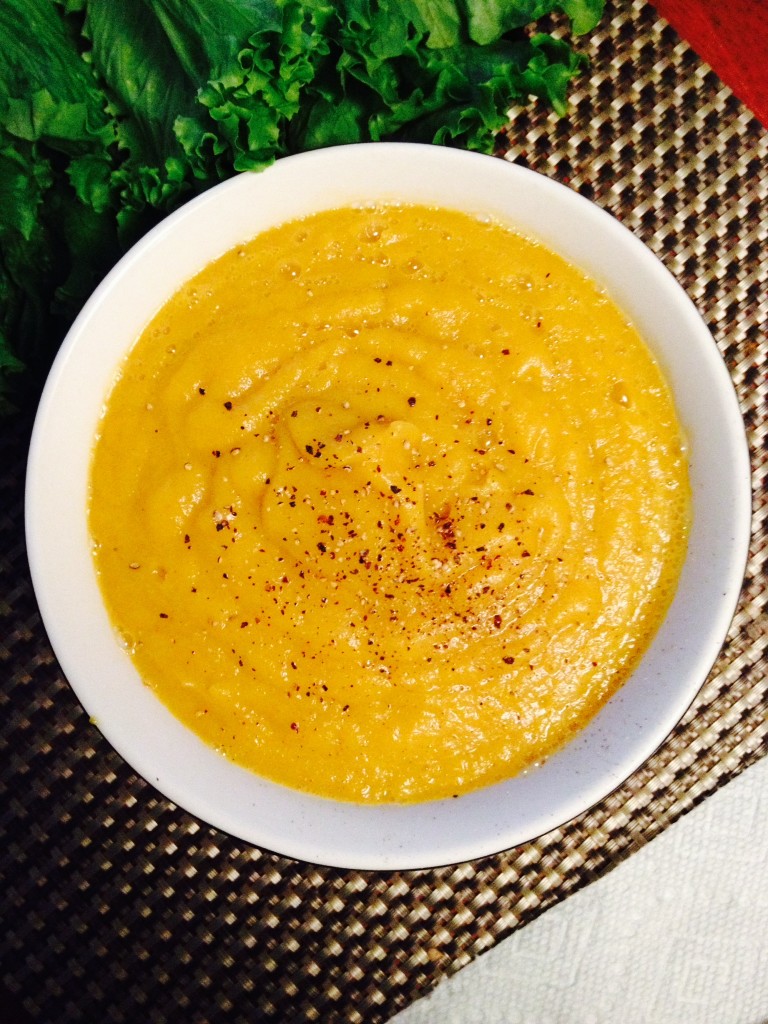 This was delicious and I will definitely make it again. I think the next time I'll try some different spices. The ones I used this time were great and lent themselves to the sweetness of the squash and apples but I think maybe something spicier might be nice, too!