After CoffeeCON, I drove out to where I call The Middle Of Nowhere, Illinois. I call it this because I get NO cell service there. It is my cousin's house.
I love to visit here and just hang out and watch her animals. This time, there was no Llucy the Llama as she had passed away since my last visit. There was, however, another dog named Cosette, lots of chickens, and kitties. The day it snowed, the mini horses were playing like little kids in the pasture. I wish I could have gotten video but I was so afraid they would stop when I opened the door.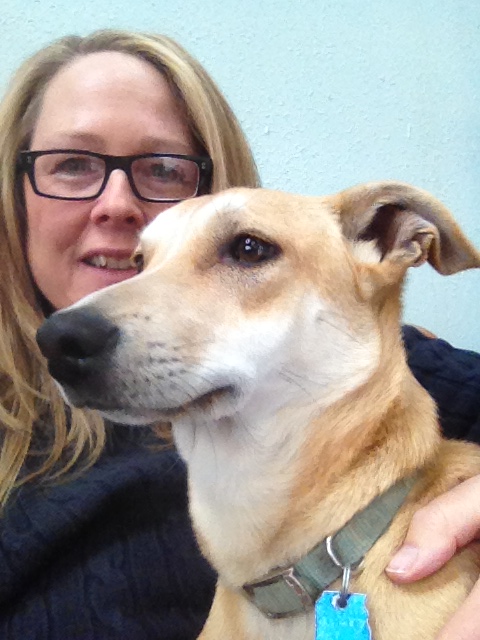 We drove to the nearest town that was bigger than 84 people which is the population of the nearest town to them, Adeline.
My cousin had to run some errands and we stopped off at Cafe' Mondo, in Freeport, for lunch. The cafe' is cute and I loved the coffee pot display they had on one wall.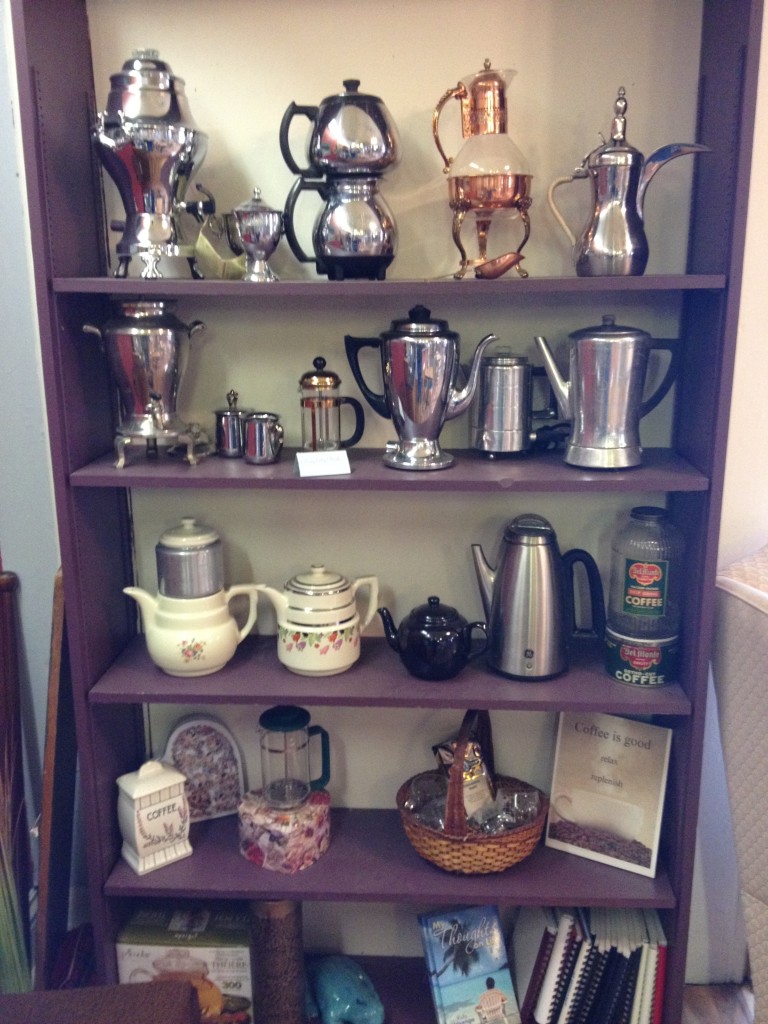 Of course you know that I needed coffee and I was happy to find Tanzanian Peaberry coffee as an offering. I'd never had it before and I liked it's smooth, nutty flavor a lot.
The menu was nice with a lot of sandwich offerings. I chose the Colosseum Sandwich which was a grilled chicken breast, provolone cheese and tomatoes served hot on a bun. We also ordered a little piece of dessert to split that was chocolate and caramel. I don't know the name but it was delish!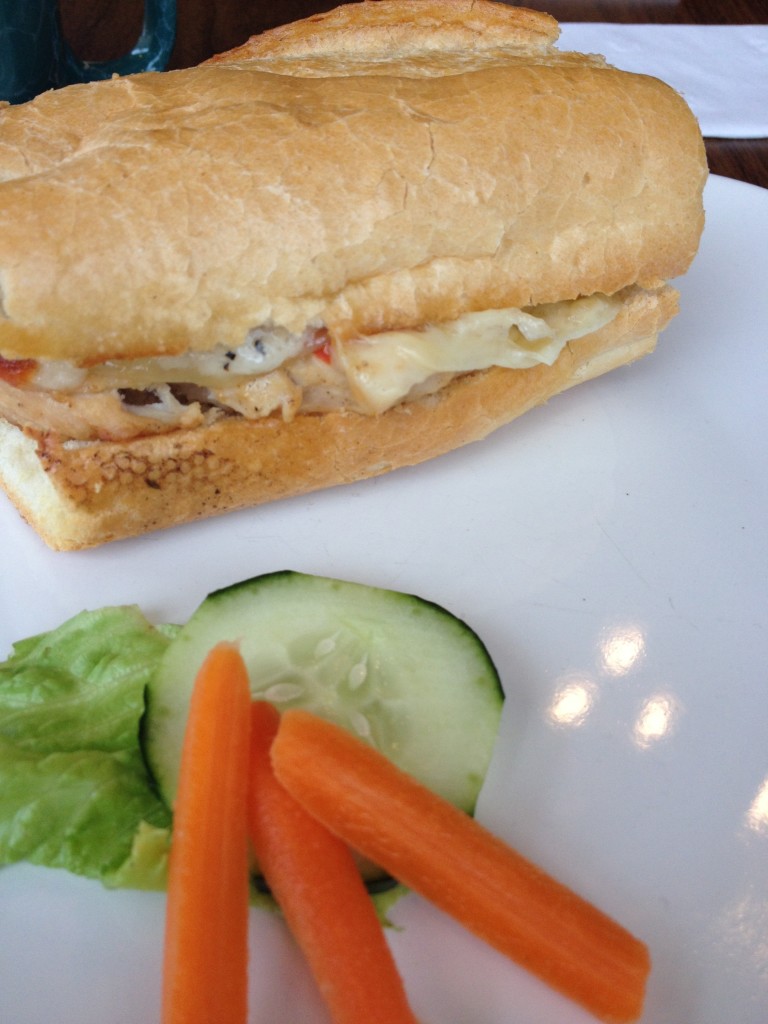 The service was very good and friendly. If I get back to Freeport, I'll definitely stop back at Cafe' Mondo. It was a good choice.