I've been sitting here the last couple of days marveling at this person I've become. It's Christmas time after all and I'm not planning tons of uber sweet treats for us all to eat. No, instead, things like this happen. The other day I clicked into Pinterest to look at something Nikki wanted to do for the glambaby's birthday and I saw this:
I clicked through to see the ingredients and immediately became obsessed with eating this salad. Now, I'd heard about hemp seeds before but had never eaten them so I'm not sure why I felt I needed to eat this, I just did. As soon as I could get away, I ran to Akins and bought hemp seeds and hemp oil and came home and made the salad. I wasn't disappointed. One of the best things I've eaten since I started my raw journey.
I find myself finding other recipes that aren't necessarily raw and trying to figure out how to make them raw and that's what I did today. I came across this recipe for Avocado Pasta. I loved the idea but there were so many things I don't eat in the recipe. Still, it leant itself nicely to being modified and I came up with this for lunch today. Oh yum! Seriously one of the best things I've eaten. If I had more zucchini, I'd have made myself another huge bowl.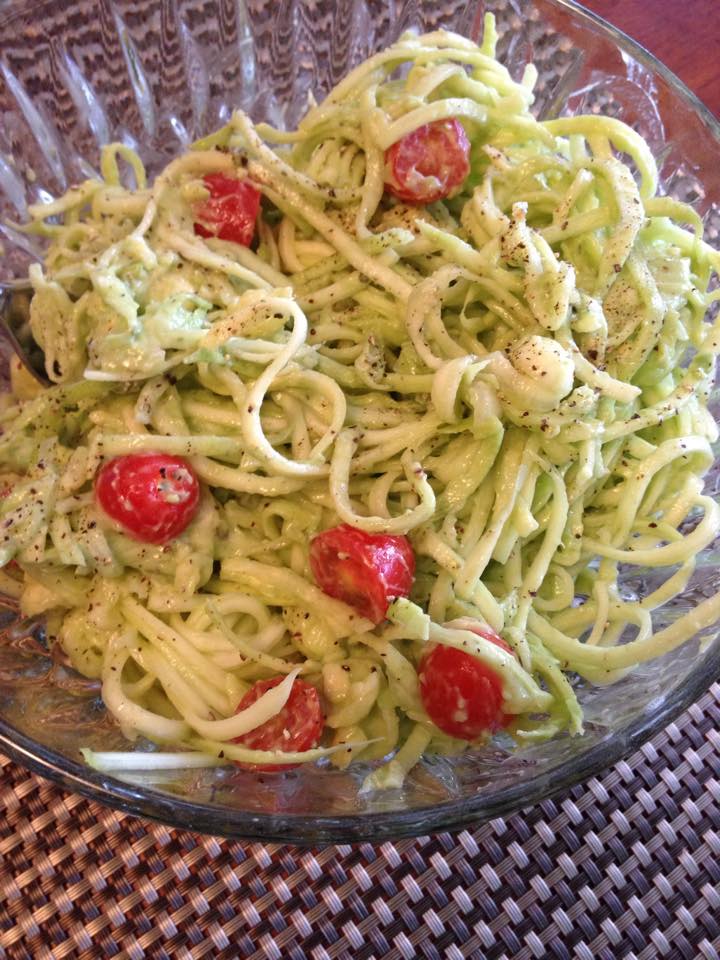 I will definitely eat this again and again and again. The only thing I'll do differently is add more ground black pepper which I adore. Yum!
Last year at Christmas, I think there were more desserts than people here to eat them. This year, my biggest Christmas dinner dilemma is what to do with all of my bananas so we can all sit at the dining table. What a change!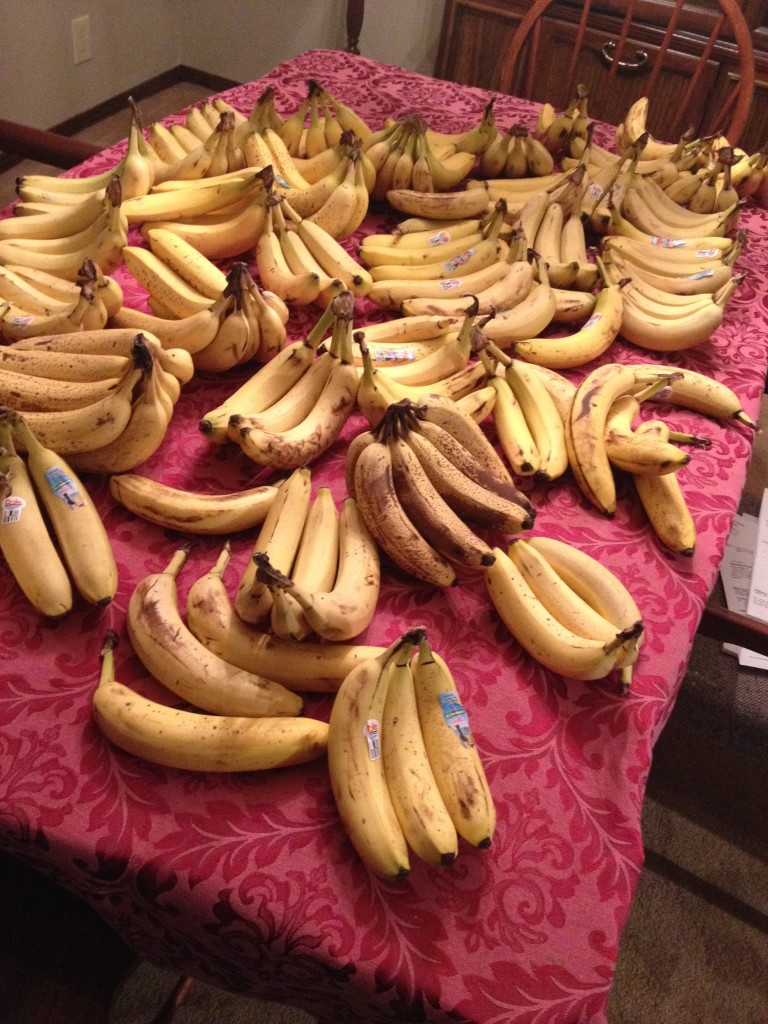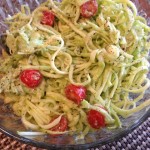 Raw Vegan Avocado Pasta
2014-12-06 13:53:17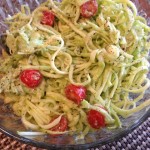 Delicious zoodles with a creamy avocado sauce.
Ingredients
4 small or 2 large zucchini
1 ripe avocado
1/4 tsp basil
1/4 tsp garlic powder
1 tbs lemon juice
1/2 cup cherry tomatoes, halved
Ground black pepper to taste
Instructions
Spiralize zucchini into zoodles. Cuz tomatoes in half.
To make the avocado sauce, place avocado, spices, and lemon juice in blender or food processor. Blend. Add water to make a smooth sauce.
Pour over zoodles and tomatoes, toss until evenly coated. Add ground pepper to taste.
Notes
You can use fresh herbs and spices, in fact they're probably preferable but I was in a hurry. Yum yum! :-)
Adapted from DamnDelicious.net
Rott-I-Tude http://www.rottitude.com/