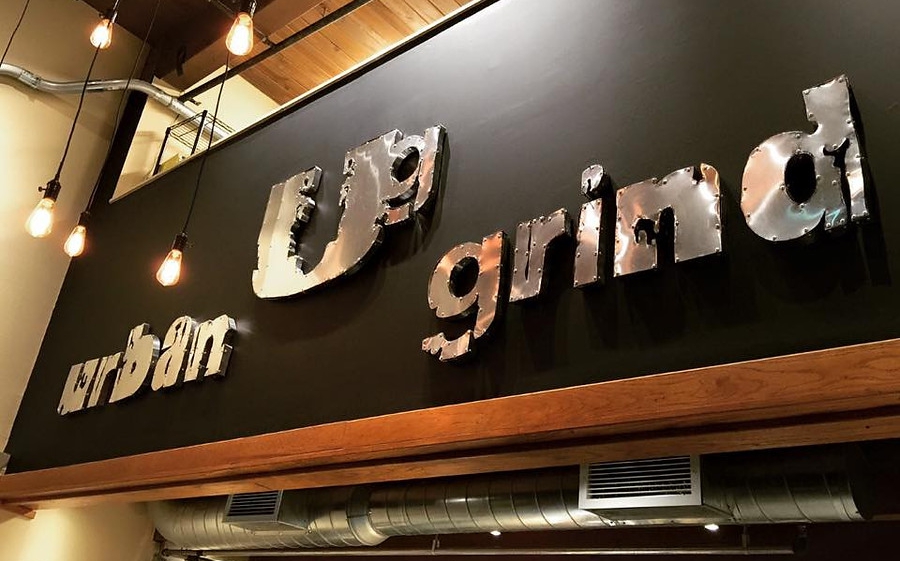 I've written before about my reason for being on social media. It's to be able to have coffee with a friend anywhere in the world. I've had coffee with one of my snapchat friends, nessamakes, who happens to live just a mile away from me. But we were heading to Jacksonville, FL for the Mrs.International Pageant and I was excited to see that one of my other snap friends, Dapromoqueen, lives there. I made arrangements to get together with her.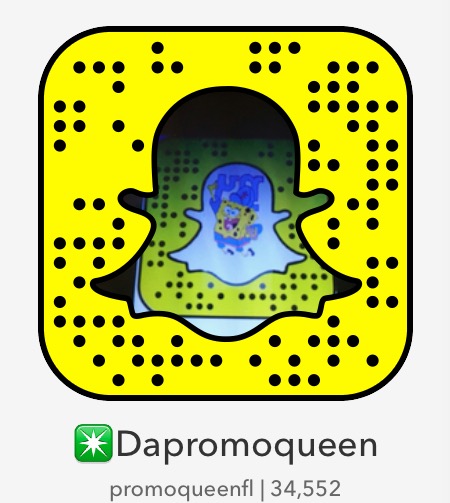 We met at a cute coffee shop called Urban Grind Coffee Shop. It was an easy walk from the Omni Hotel where we were staying and was on Laura Street. Now, I don't like when someone calls me Laura (even though it's my given name) but I had to have a photo with the cool Laura Street sign.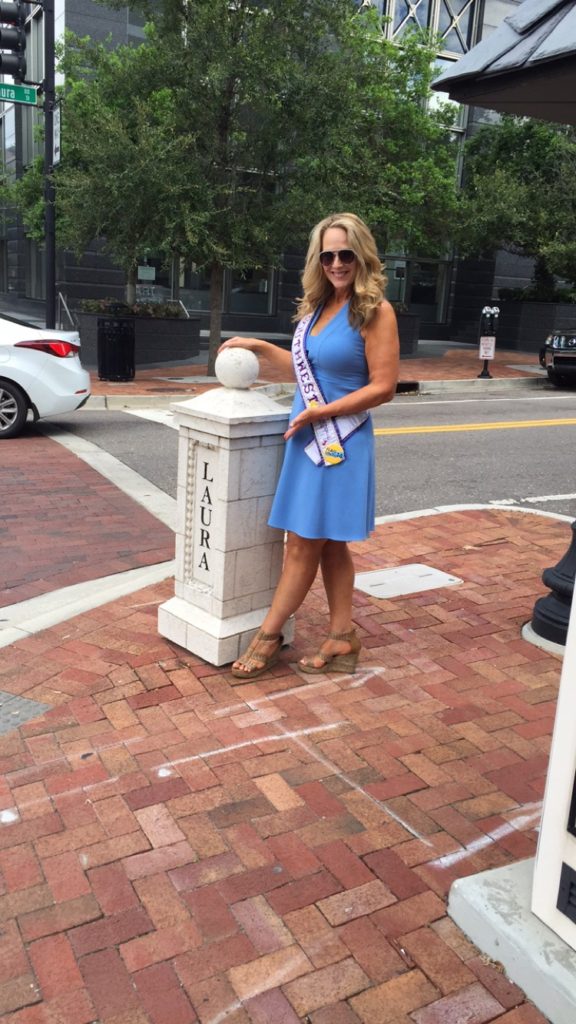 When Dapromoqueen aka Tory, arrived, we had to snap about our meeting, of course. We had a fun time visting. She's so nice and genuine and I love that we felt like friends right away.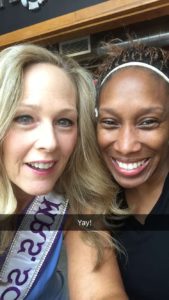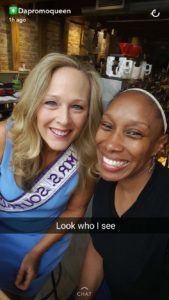 When we got ready to head back to the hotel we took a photo together. I'm really tall AND I had tall wedge shoes on. Tory was prepared for work and had flats on so I was WAY taller than she was. It was pretty funny!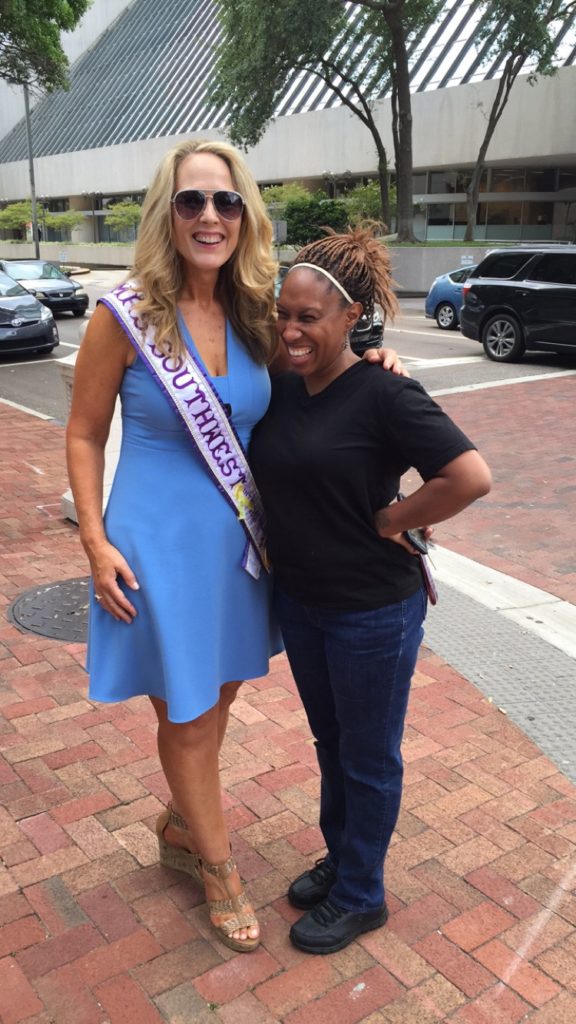 THIS, my friends, is what social media is about in the real world. At least for me. I know I have a friend to share coffee with anywhere I go. I'm so glad I got to meet Tory. I hope I'll get to meet you when I am in your town!