My birthday was October 4 and David's was November 4. Since we weren't together for either one of them, we decided we'd celebrate both birthdays together on December 4. As I cruised around the internet and Trip Advisor, I decided that Coco Lounge looked like a good place to go.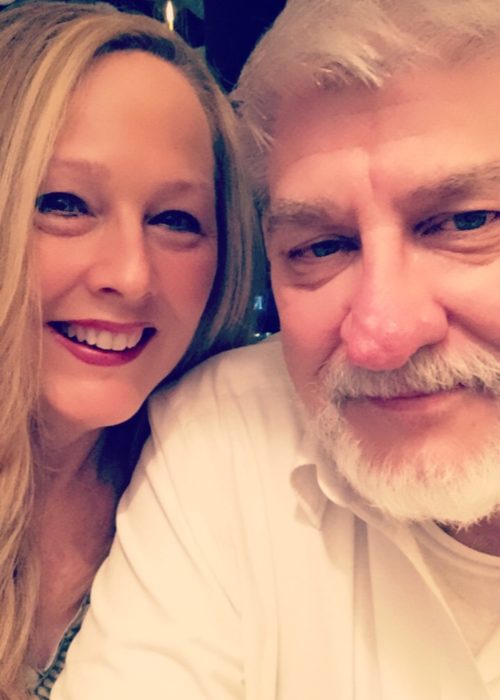 We arrived right on time even though I'm pretty sure the last kilometer of the drive took us 25 minutes. The traffic in Accra is unlike any I've ever seen before and 6:00 p.m. is a pretty busy time of day.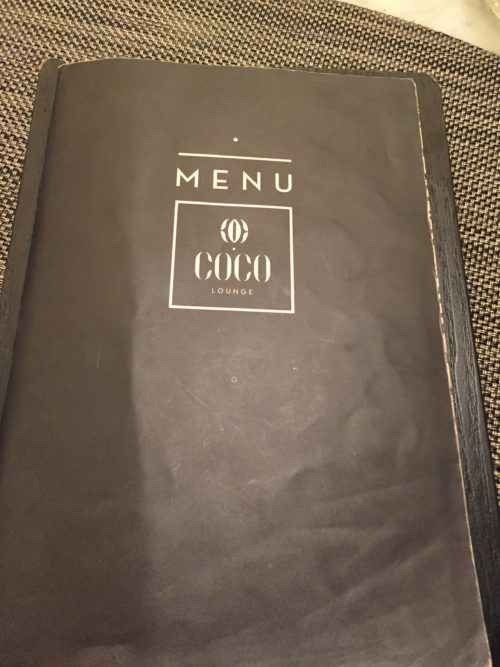 We decided to order a cocktail and some chips while we decided on what to eat. David decided on a Heineken, the only beer they have on draft. I looked at the wine selection and was going to go with a glass of red wine until David discovered they have Beefeater Gin. Well! Since that's my favorite, I ordered a dry Beefeater Martini up with olives.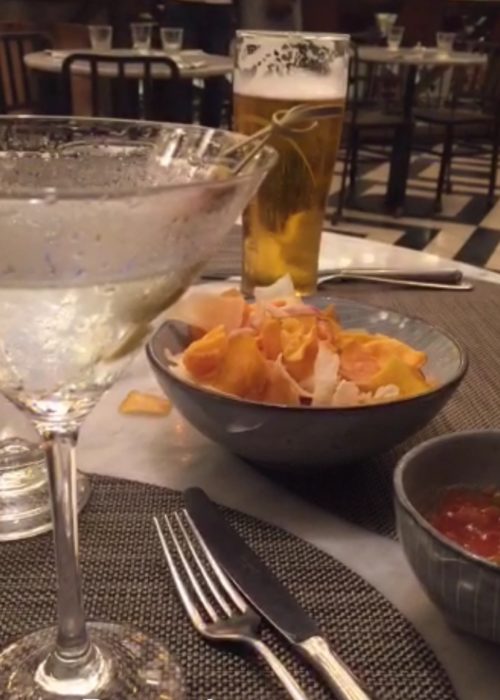 This part of our visit, the martini part, was the only part of our visit that was less than perfect. We saw they had drawn his beer but it appeared that they were stumped on how to make the martini. David said that I shouldn't get my hopes up too high since they seemed to be having trouble. Our server finally delivered David's beer and a perfect Beefeater martini for me. It was really good!
We ordered a second round of drinks while placing our dinner order. The second martini was not good. I'm not sure what was wrong with it but my guess is that they didn't use the right gin. I took it back and she came back with a second martini. It wasn't quite as good as the first but it was Beefeater and it was good.
For dinner, David ordered spicy beef and rice stir fry which came in a bowl. It looked good and he confirmed that it was very good. I decided on the Coco Burger with additional cheese. If you know me, you'll know that I'm on the endless search for the best burger in the world and a burger will be my first choice at any restaurant that serves one. This burger was delish! The cheese that was added was a nice thick chunk of cheddar. The fries were also good and I'm pretty picky about my fries.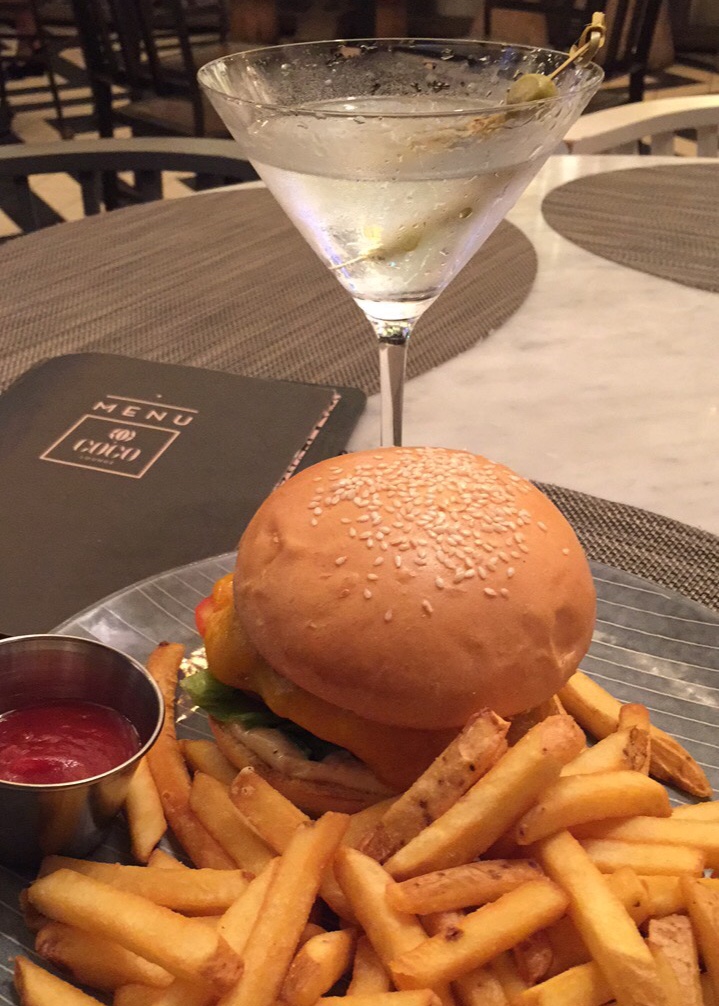 We decided we'd split a piece of cake and the cake on the dessert menu was one of the big factors in my selection of this restaurant since we were celebrating birthdays. The three choices of cake (banana, sticky toffee, and raspberry vanilla) didn't compare to the idea of a brownie with ice cream on top which is what we ended up with along with coffee. It was a very satisfying end to our meal!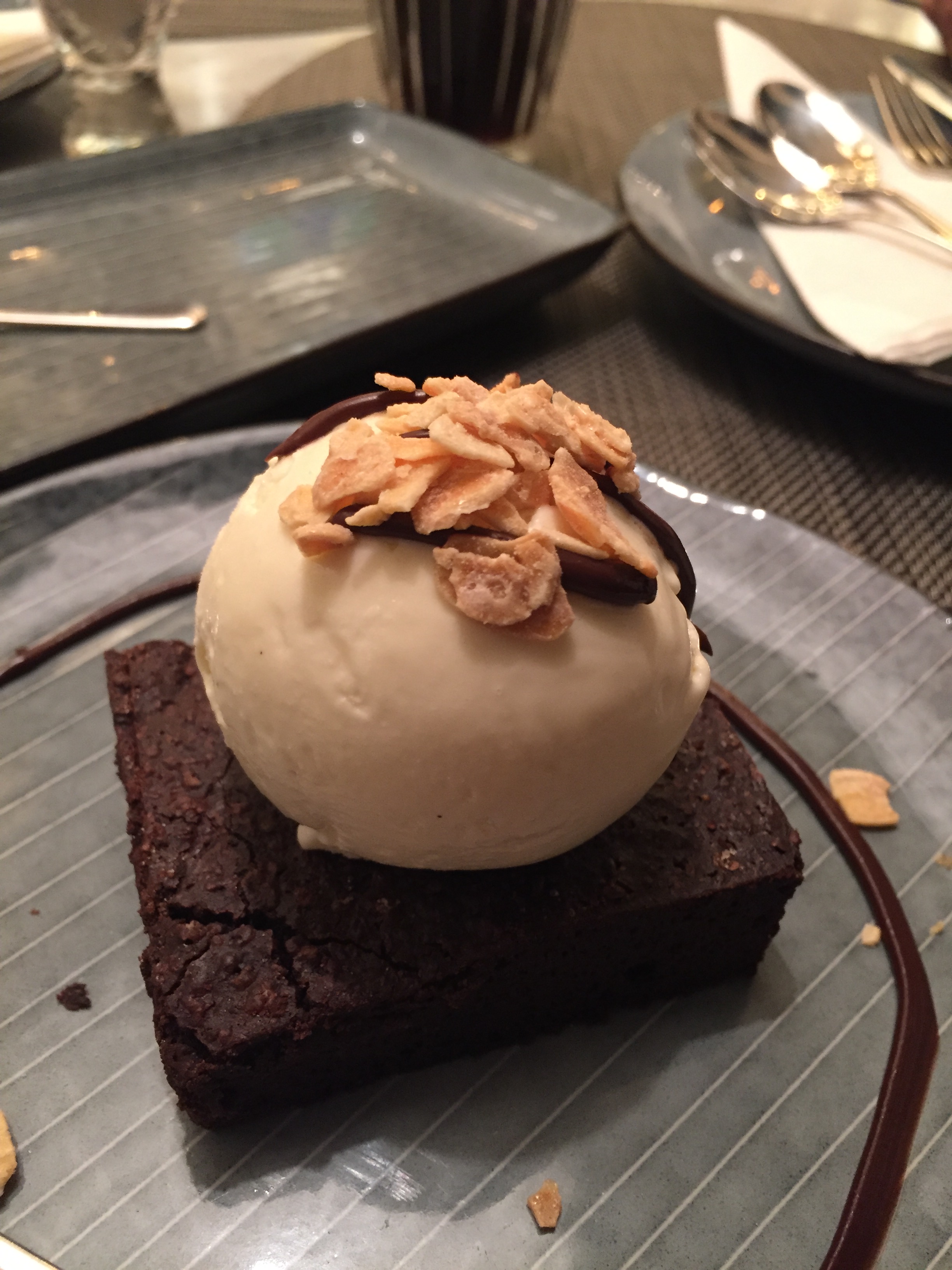 We got really good service and I love the decor and the vibe at Coco Lounge. I was also able to make my reservation via Facebook messenger before I ever even left Oklahoma! We will for sure return to try more of the menu items and help them to perfect their dry Beefeater martini. 😉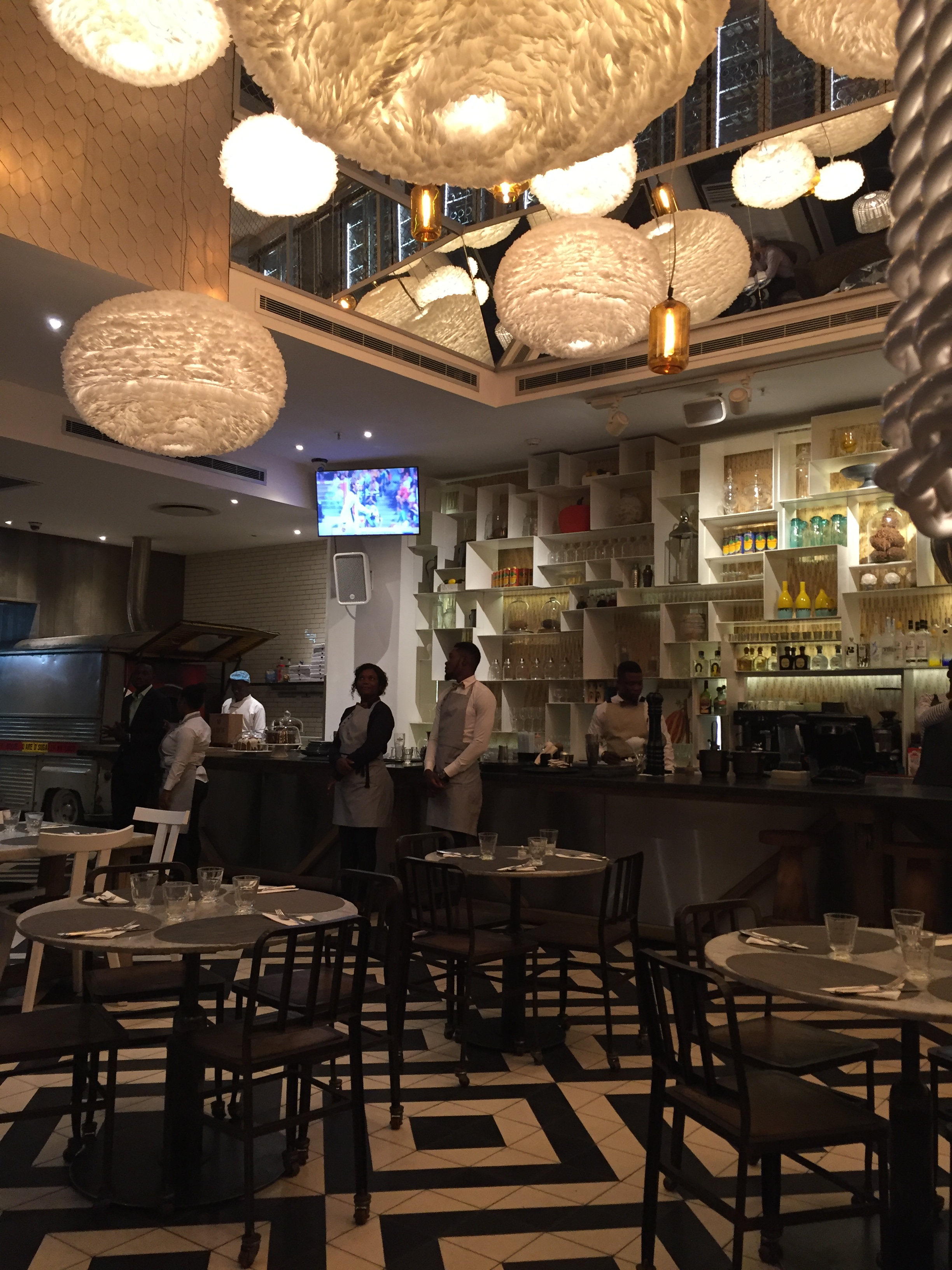 It was a great place to celebrate our birthdays!